UAE firm to build $2.6bn Bosnian resort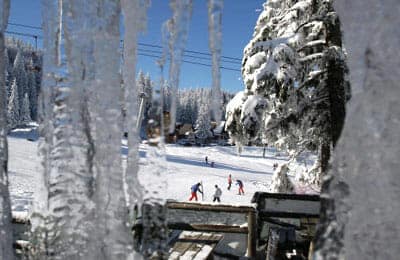 Buroj Property Development are planning to build a luxury resort on a mountain near Sarajevo, the capital of Bosnia and Herzegovina, at an investment of €2.3 billion ($2.6 billion), said a report.
The project will see the Dubai group construct villas, residential buildings, hotels and shopping malls, stated an AP news report.
The mountain ski resort used to be the venue for Winter Olympics about 30 years back, the report added.
The project would be the biggest foreign investment of this type in Bosnia, stated Ibro Berilo, the mayor of the municipality of Trnovo, after he signed a deal with Ismail Ahmed, the head of Buroj Property Development.
Ahmed told reporters he was impressed by the beauty of the Bjelasnica mountain area and that his company would be ready to start work at the end of the year.
The area of the mountains of Bjelasnica and Igman, some 20 km from Sarajevo, are locally famous for their fresh air and stunning views, the report added.
Source:  Trade Arabia
More info: http://tinyurl.com/mbueta2