Top Tips When Viewing Properties In Spain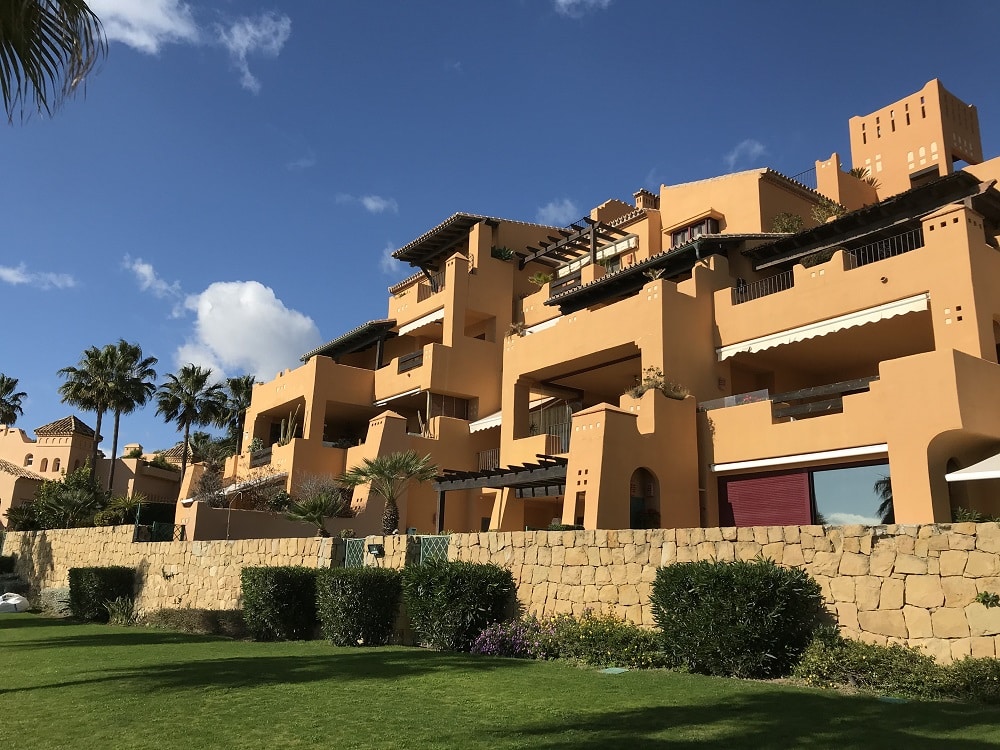 When planning your move to Spain there comes a time when you want to visit your chosen area to view available properties.  This is an important opportunity and it is important to ensure that you are ready and that you have done all that you can to ensure that it is an effective trip.
Written by Nigel Ayres, CEO of Expat Network
Before you contemplate travelling to Spain to view properties you should ensure that you have done everything to ensure that the trip will be as productive as possible.  Here are some suggestions:
Do your research:
Clarify where you want to live. Make sure you know the area you are considering will meet your needs.  Identify what is important to you in terms of the lifestyle you want to live.

What is the lifestyle and climate in and out of the holiday season. Is it pleasantly lively or over-busy in the summer and is there a reasonable level of continuing activity out of season.
Do you want to live in a coastal resort where there are other expats or in an inland location in a more Spanish area.
If you have children consider where they will go to school whether that is a Spanish state school or an international school.
What are your interests and how do you want to spend your time? Golf course, watersports, walking and cycling options.
What are the travel options, is the airport well-connected to enable you to travel back to see family and friends?
Get to know the property market. Get a feel for the property market and the type of property that you would like to rent or buy.  See what you can afford and find out comparative prices in various surrounding areas so that you know if you are paying a premium to live in your chosen location.  Some time on the internet can well spent.  Sites worth looking at to see a wide range of properties are:
Know your budget. Being absolutely clear about what you can afford will save you looking at properties outside your budget.  Make sure that you understand not just the price of the property but all the other transactional costs involved which can be 15% of the purchase price.  If you will need a mortgage it is well worth speaking to a mortgage broker to understand how much you could borrow and what it would cost.  Where possible an agreement in principle for a loan/mortgage will give you certainty on what is possible and can give a real boost to your negotiating position.
Once you have done your research and are ready to visit Spain to find a property you should decide what sort of trip you want to make.
Subsidised viewing trip – Although not as common as they used to be many agents offer subsidised viewing trips. They will arrange accommodation and sometimes flights and take you to see a range of properties.  These trips are more relaxed than they once were but you will be spending your time with one agent who hopefully will be clear about what you are looking for and will arrange viewings accordingly.  The risk is that they will tend to show you the developments where they have a good commission structure rather than doing a comprehensive review of available properties from all the agents in the area to identify the property that best meets your specific requirements and desires.  As you are there on a subsidised trip you will be expected to use that agent and may not see suitable properties from other agents.   They will generally only be available if you are buying rather than renting a property.   Although the pressurised sale is less prevalent today you should clarify if you do not intend to commit to a purchase on the trip.
Business trips – Some companies have started referring to these as business trips where people travel out for a couple of nights and travel around independently. These can be effective for lower priced properties and for those looking for a holiday home rather than where people are planning to relocate to Spain. Multiple trips are likely to be required where people are planning to work or retire in Spain.
Property finders – There are a number of people providing property finding services that do not act as property agents for sellers, but act on your behalf throughout the process. Many will help you to find a rental as well as a purchase property.   After the initial viewing trip they will help to identify the right property to meet your needs and then help you through the buying process negotiating on your behalf and liaising with the notary etc.  Fee structures vary but there will be a fee for this independent support, but you may well save costs from their knowledge of the market and the help they give in negotiating the deal.
Independent trip – If you want to retain your independence and get a range of views you can arrange your own trip. If you create a list of properties you would like to view looking on the property portals above you can identify the agent for each property and then set up a viewing schedule over a few days.  Seeing properties with different agents enables you to talk to a wider range of people to get their perspective and will ensure that you see more properties.  If you plan to rent a property this may be your only option if there are no property finders in the area who deal with rental as well as purchase properties.
Whichever option you choose you should ensure that you get what you want out of the trip.  Be clear and honest about what you are looking for so that the agent can help you.  Always remember that you need to be clear whether you are dealing with a property agent who is paid by the seller or a property finder who is paid by and working for you.  Property agents will be friendly and helpful but their loyalties are primarily with the seller.  You need to be sure that your position has been clearly communicated to the developer or seller.  From personal experience this does not always happen and can lead to problems down the line.  A property finder will give independent advice about any issues that arise and is primarily concerned with getting the best deal for you.  You will generally have to pay a fee but may get this back in the costs saved and assitance in the deal negotiated when you buy.
A viewing trip should not just be about seeing as many properties as possible, but about ensuring that you get to know the area and get an insight into the lifestyle you are choosing.  Use the agents to find out all you can about the area, lifestyle, the best restaurants and bars and how to get the formalities of residence etc organised.