Top Tips When Looking For A Job In America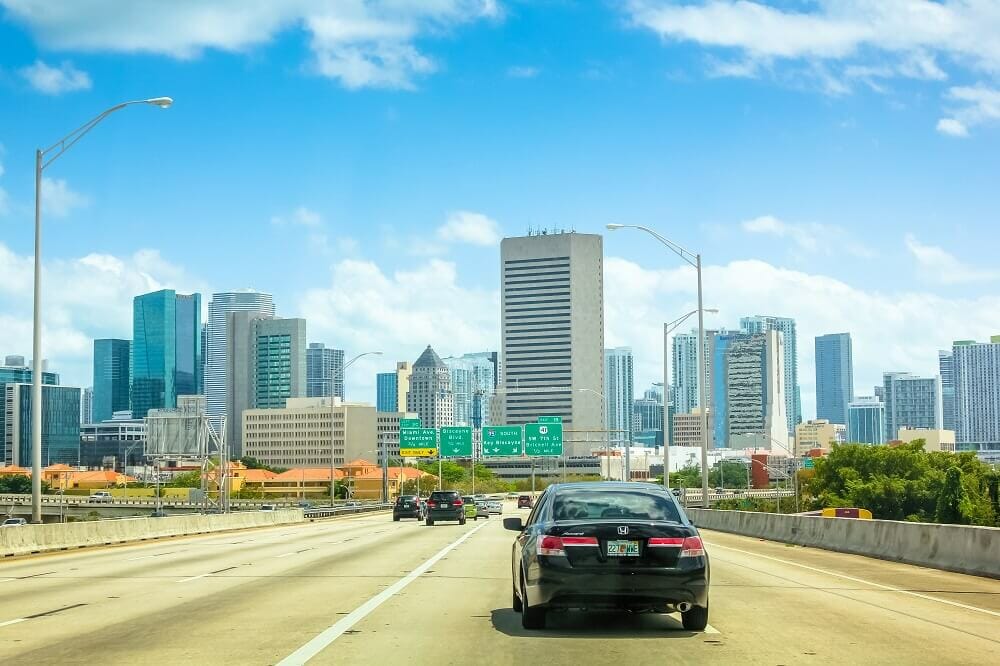 Working in America remains an attractive opportunity for many.  Experience in the US market, the largest in the world, can be a real help in developing your career at home.  The lifestyle is another draw, whether it is in New York, the city that never sleeps, Chicago, the windy city, or in California, the sunshine state. 
Immigration requirements
There are a number of visas that allow you to work in the United States of America and it depends on your circumstances which is right for you.
Work visas for the United States are intended for a temporary work stay. They therefore only entitle the holder to work in the United States for a limited period of time. Temporary employment includes, for example, business trips or assignments to the USA. If you want to live and work in the United States of America permanently, you must apply for an immigrant visa (Green Card).
It is important to check the options available to the applicant as well as what it allows any accompanying partner or family to do.  There are options for non-immigrant or temporary visas as well as immigrant visas, known as a green card.  It is important to ensure you obtain the right visa based on your circumstances and plans.
The most common non-immigrant visas are the H-1B for people who work in a specialty occupation, an L Intracompany Transferee Visa, which allows you to work at a branch, parent, affiliate, or subsidiary of the current employer in a managerial or executive capacity (or in a position requiring specialized knowledge) and an O visa for Individuals with Extraordinary Ability or Achievement.  Some of these temporary worker visa categories require your prospective employer to obtain a labor certification or other approval from the Department of Labor before filing the Petition for a Non-immigrant Worker.
If you are looking to move permanently to the US you will need an Immigrant Visa.  Employment based Green Cards allow migrants to gain the status of lawful permanent resident in the US to engage in skilled work. There are five employment based (EB) Green Cards categories:
EB-1  for multinational executives or managers, or for people with exceptional experience and ability in science, art, education, business, or sport.
EB-2 which covers certain professions such as medicine, science, and teaching who have a Master's degree or higher.
EB-3is for skilled workers with at least 2 years' experience, Master's degree and PhD holders which are not covered by the EB-2 visa and for low skilled workers to take a permanent US job.  The EB-3 visa requirements are less stringent, but the backlog is much longer: typically 6 to 9 years.
EB-4 is for religious workers, US Foreign service employees and others who do not fit into other visa categories.
EB-5 is a special category for investors who invest a minimum of $500,000 or $1,000,000 in a US business with at least 10 employees.
The EB-5 Immigrant Investor program which gives a green card to those investing at least $500,000 was due for renewal at the end of September and has been extended only until December 7th.  Concerns about abuse and fraud have led to many demanding that the program should be reformed or abolished.  Higher investment amounts as the amount has not changed since it was introduced in 1990 and more stringent terms are likely.
How do Working Conditions Vary in the US
Other factors to understand is that the terms available to you as an employee in America are very different to that you are likely to be used to in the UK or in Europe.
In the UK and most of Europe there is statutory right to break time (in the UK one uninterrupted break of 20 minutes provided they work for more than six hours in a day) and vacation time as well as family leave.  In the US there is no right to a break and Business Insider reports that only one in five spends time away from their desks for lunch.  This compares to the UK where two thirds indicate that they do not generally take as much as twenty minutes for lunch.  There is also no tradition of the coffee break to match the British tea break.
Vacation time is the big difference with full time workers entitled to at least 28 days of paid annual leave a year in the UK and the vast majority of people taking up their entitlement in full.  In the US where there is no statutory right, it is common for people to be given two weeks, but many only take half of the time offered.
The UK offers up to 37 weeks paid parental leave which can be shared by the parents.  The US is alone among the developed countries not to mandate family leave and only 17% of the workforce has paid family leave through their employers.  The Family and Medical Insurance Leave (FAMILY) Act may change this.  It is currently being considered and this would provide up to 12 weeks of partial income when they take time for serious healthcare conditions, including pregnancy and childbirth recovery.
'Employment at will' in the US means that provided the motivation for your dismissal does not fall foul of anti-discrimination legislation the work contract can be terminated at any time.  This leaves a foreign worker a little exposed given that the visa will be tied to the job, but provided you perform in the role this should not be an issue.
Finding a Job in the US
There are many established job boards in the US, including craigslist, Monster and careerbuilder.  LinkedIn is also an increasingly effective place to find a job.  However, you need to know that the employer will be prepared to take on the onerous task of obtaining a work visa if they are going to consider your application.  Where you have skills or experience that are in short supply you will have a far better chance of obtaining a job to allow you to move to America.  The other approach is to seek a transfer with your own company or to join an international group that will allow you to move on an internal transfer.
Once you have identified an opportunity you will need to prepare a resume and covering letter.  US resumes are different to the CV used to apply for British jobs.  A CV is generally chronological and covers your entire career, whereas a resume is a brief summary of your skills and experience over one or two pages.  It is normal to have a standard CV and change the covering letter in the UK, but a resume is generally tailored to each position.  A resume should include name and contact details but not personal information, such as age, gender, marital status, race/ethnicity and home country.
With international job applications there will often be a telephone or skype interview and only a face to face interview if you are able to make the shortlist.  That makes the importance of making an impact in the initial contact even more important than usual.  It is important to be effective with the usual research into the company/project and be absolutely clear on the job description, the relevance of your experience and how to explain any shortfalls.