Top Tips For Managing Currency Risks When Retiring Abroad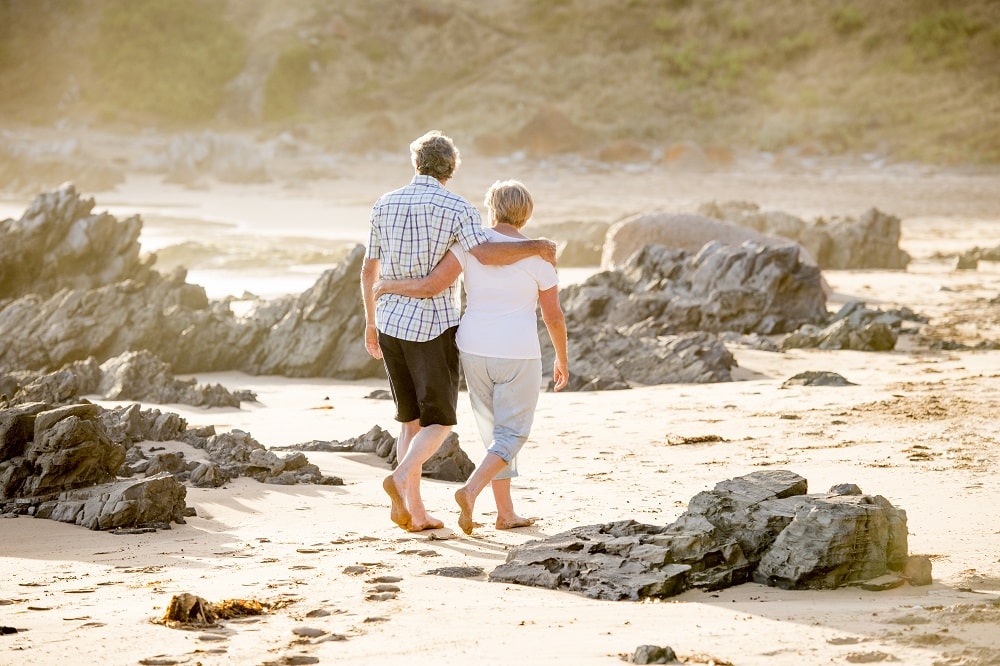 Retiring to a life overseas, comes with many important considerations, not least of all how to manage the exchange and international transfer of your money, be it accumulated savings or ongoing income.
Written exclusively for Expat Network by Tom Arnold of Currency Index
There are various options open to you in terms of the organisation you decide to use, be it your bank, a currency broker or an online platform, and each have their perceived advantages and disadvantages. But irrespective of the mechanism you decide to use, the most important considerations fall into two areas:
Currency Exchange
When making the move overseas, you obviously need to be very aware of exchange rates. We are all used to glancing at the board in a Bureau de Change when going on holiday, but a much more detailed understanding of exchange rates and how the market works is required, to make sure that you make the most of your money.
The first thing to understand is the currency markets are constantly moving – every second the exchange rate for every currency changes, so it is a very volatile market and it is not unusual for a move of 1% or more to be seen during the course of a day. To put that into perspective, your €200,000 property completion could cost you ~£1700 more or less just in 1 day of normal market movement!
You need to make sure you have a clear strategy in mind to manage your exchanges, to make sure you do not fall foul of this volatility – personal bankers or brokers with an account manager led service are the easiest mechanism to get yourself educated on how the market works and what your options are. You can secure your currency using various different mechanisms to manage the market risk – there are contracts available to secure rates far into the future, so the volatility becomes irrelevant, and others you can use to secure rates that aren't even available yet! You will find that not all of these mechanisms are available from all high street banks, so you might need to speak to a broker for this specialist service.
You should aim to do as few exchanges as possible, because each time you will likely pay fees and the margin of whichever provider you choose. It is also essential to shop around to make sure the deal you are being offered is the best available and you should be aware that "recommended providers" are normally recommended because they are paying to be the recommended option, rather than because they are necessarily the best.
International Payments
The provider you choose for your currency exchange will almost certainly offer the onward payment as part of their exchange service. This provides you with an easy solution to the often, complex process of moving funds internationally. The bank details overseas are likely to be in different formats to that which you are used to, so again this is a process of education. Utilise those specialists available to you, to gather an understanding of what you will need and what to expect.
A critical element is that international payments are not as quick as intra-country transactions. So again, you will need to find out what the clearance time you can expect for your destination is, and factor that into any deadlines you might have, for your property purchase for example.
Probably the most important factor to consider when making any payment, but particularly international payments, is not actually the payment itself, but how the bank details you need to use are communicated to you. There are various fraudulent mechanisms that criminals use to try and hijack transactions – email hacking, ID theft, fake invoices to name but a few. This need not overly worry you, but you need to be aware and therefore to exercise caution. Use only regulated providers in low risk jurisdictions, make sure to verbally confirm everything you receive in writing, using contacts and numbers you already have, and obviously keep passwords secure. If something seems strange/unusual, then take a step back – recovery of funds sent internationally to false or fraudulent beneficiaries is virtually impossible, so always better to err on the side of caution.
Once you are in place in your new life overseas, any income you have – often pensions – needs to be moved over to provide you with living expenses. As mentioned above, do as few transactions as possible to save on fees and utilise regular payment plans which are often without cost, and automated. You don't want currency exchange to take over your new life, so limit your need to be involved and have long term strategies that provide you with ease of use and peace of mind."
To contact Currency Index about your own currency requirements, visit Currency Index.co.uk.
If you are considering retiring abroad join us at our Retire Abroad Roadshow at Epsom Racecourse on 5th November.  Click on the link below to find out more and book your tickets: