Top Ten Tips To Settle Into Retirement Abroad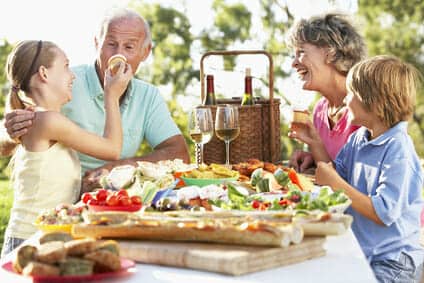 Settling in to living abroad can be a challenge at any time, but if you are also getting used to retirement after a long and active career, it can be even more difficult to achieve.  Knowing what to expect can help to manage the transition and here we give our top ten tips to settling into retirement abroad.
The practicalities of making the move can be all-consuming as you navigate your way through selling, renting or closing off your home, arranging the removal, storage or disposal of your personal effects, buying or renting your new home.  When you finally arrive in your new home it can all be a sudden shock that this is now your new life, it is not a holiday, but where you plan to spend the rest of your life.  Settling in to that new life can be stressful, but if you consciously focus on the right things you can quickly feel at home.
Here are our top tips to help you settle quickly into retirement abroad:
1. Commit to your new life
It is important to realize as quickly as possible that you are not on holiday, but that this is your new life.  If you throw yourself fully in to this new life you are more likely to enjoy the experience and get what you hoped out life abroad.  The climate is likely to open up possibilities that were not available to you at home.  Spend more time outdoors: eat out more either a barbecue in the garden or meals in local restaurants; walk, stroll or hike in the fresh air; take to the sea or the mountains.
2. Make your house or apartment a home
Moving in to a sterile flat or apartment can feel like a temporary and unwelcoming place to sleep and eat.  Adding your personal items to give it a more homely feel can help you to feel that you belong there.  Ornaments that you have had throughout your life, your favourite pictures and paintings, photos of family and friends all help to turn your new accommodation into a home.  Inviting old or new friends to your home can also build memories that help to make it a happy home.
3. Balance familiar products with the local
Simple everyday products can be difficult to find, whether it is your normal shampoo or beauty products or your favourite brand of chocolate, tea or other food and drink.  In an increasingly globally connected world finding a source for these in the local shops is easier than it used to be.  There are also specialist shops able to send these home products to you anywhere in the world.  There are also always visiting friends and family to bring supplies with them.
Imported specialist products can be much more expensive, however, and getting used to local equivalents can both be cheaper and help you to settle in.  If you want to recreate your life back home it can be more difficult to accept that you are taking up a new life in a new country with a different culture and way of life.
4. Find your favourite local bar and restaurant
In many areas where expats live there are many bars and restaurants frequented by expats and often run by expats.  These can be a great place to meet other expats, who can be a great help in settling in having been through similar experiences themselves.  Having a bar or restaurant where you go regularly and can talk to the staff and other regulars can be a real help in feeling at home.
Even if you spend some of your time in such little bits of home abroad you should also enjoy the cuisine and lifestyle of locally run bars and restaurants to get a feel for the local lifestyle.
5. Build your social network
When you leave home, you leave behind the friends that you have built up over many years.  Replacing that network can take time, but is an essential part of feeling at home and settled in your new life.
There are many ways to build your network including meeting in bars and restaurants, at golf, tennis or other sports clubs, at your place of worship or by joining local social network and expat clubs.  Initially such contacts will be a great source of advice whether they are locals who will be able to explain where things are and how they work or expat who will have been through the same transition experiences that you are going through.  In time, of course, some will become close friends.
6. Enjoy your hobbies, interests and sports
Enjoying a regular round of golf, a game of tennis or sailing is often an essential part of the vision that people have of their retirement abroad.  With the climate to enjoy these pastimes this is a great way to stay healthy as well as the opportunity to meet people with similar interests.
Retirement also provides the opportunity to try something different that you either did not have the time to enjoy when you were working or was not an option at home.  This may be chess, book clubs, quilt making, hill walking or a wide range of other options depending on your personal interests.
7. Learn the local language
Not being able to speak the local language can lead to practical difficulties when shopping, eating and drinking out and dealing with officialdom.  Finding somewhere to rent, opening a bank account and other administrative tasks become so much easier if you can speak the local language.  Not being able to understand and express yourself can also cause problems where you have health problems that you cannot explain or where there is an emergency.   All of these can cause you to feel less at home.
It is also an obstacle to fully engaging with your new life.  Talking to neighbours, broadening your circle at the local golf or sports club, engaging with people in a bar are all made easier if you can understand the language.
There are many ways to learn a language (see Top Ten Tips To Learn A Language), including taking a language course, using an online course or even mobile apps.  It is much easier though when you interact with native speakers and have specific things you need to learn to say.  You should also talk to bar staff and waiters to feel more comfortable trying out your language skills.  This will also have the added benefit of helping you to feel more at home in your new country.
8. Keep in touch with friends and family
Whilst it is important to fully engage with your new life it is also important not to lose touch with friends and family back home.  Gone are the days when letters and the occasional expensive phone call were the only means of keeping in touch.  Skype, WhatsApp, Facetime all offer the opportunity to stay in touch on a regular basis without any costs.  There is, however, no substitute for visits from people from home.  Pictures of you enjoying the new life and sunshine on social media, such as Facebook can help to encourage those visits.
9. Understand the local customs and culture
Understanding local customs and culture can be a very rewarding experience helping to give you a better feel for your new environment. It can also help to avoid awkward situations caused by different ways to introduce and behave in social situations.  Even though people will generally be forgiving it is well worth having a reasonable understanding so that you feel confident in any interactions with local friends and acquaintances.
10. Be patient
After the initial excitement of arriving in your new life it is easy for frustration to build as you battle the bureaucracy that is often a part of registering with the authorities, the local medical centre and numerous other official and semi-official bodies.  Patience is key to ensuring you do not allow these things to sour your experience.  Patience is also important to avoid expecting to be able to adjust immediately to a very different lifestyle and to build up your network.
If you are planning to retire abroad join us for our Retire Abroad Virtual Roadshow in the week commencing 23rd January 2023.