Top Reasons For Moving To Cincinnati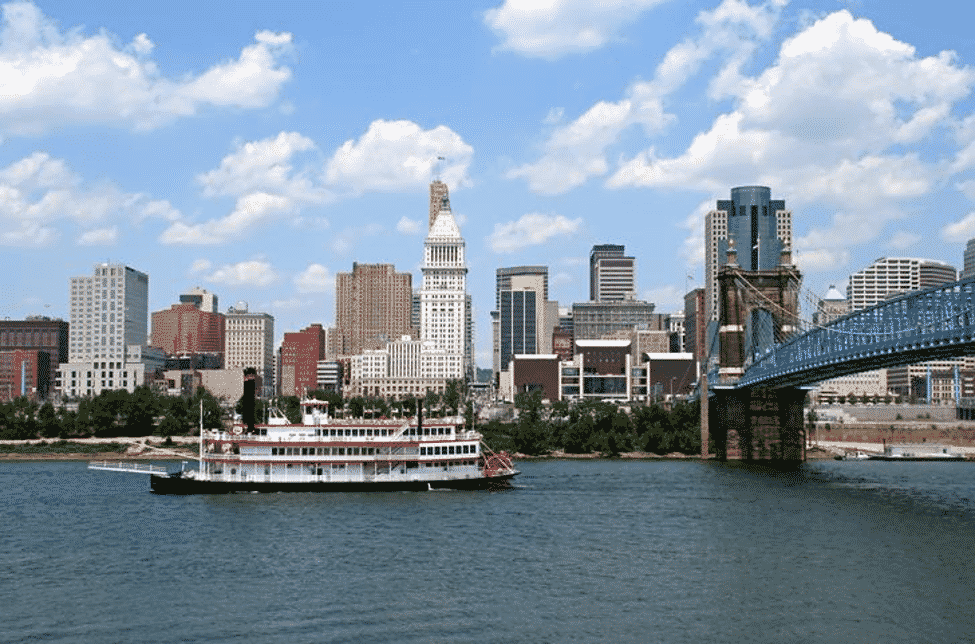 People move out of state for various reasons – it could be for a higher paying job, better climate, a loved one, or someone who is just looking for a fresh start in life. In recent studies, 40 million American's move between states at least once in a year. Moving to a new city can have a meaningful impact on your personal life and can also influence your career.
Moving to Cincinnati means living within the two states of Ohio, and nearby Kentucky which lies across the Ohio River. It is the third-largest city in the region with the breath-taking Roebling Suspension Bridge that runs through the river. Built-in 1867, it is the longest bridge of its kind and was used as an inspiration for the Brooklyn Bridge in New York.
Cincy, (a popular nickname for the state), offers eclectic neighborhoods and housing choices with fabulous architectural styles and price ranges.
But before moving and making such a big decision it is advisable to do your research, source reputable Cincinnati movers who can help you transport your belongings efficiently and learn about the local landscape, the social activities, and opportunities the state has to offer.
Read about the types of neighborhoods that will best suit your needs. Ask for tips from work colleagues, family and friends or visit local forums that provide first-hand experience or advice from residents. To help, we have listed the top reasons below why Cincinnati could be the right place for you.
Vibrant community
Cincinnati has a dynamic community with numerous places to go, meet and be social. Whether it means joining a club, a festival, or to attend a new class, a play at a theatre – the different neighborhoods in Cincinnati have a lot to offer. From a visit Downtown to the hip Over the Rhine and the more relaxed Anderson and Alexandria areas, there's a place for everyone.
Food paradise
Cincinnati restaurants rank high in the top places to eat in America. The local casual dining scene, to their succulent barbecues, delis and popular food truck options, there is a place that will meet people's various tastes. If you'd like to go the healthier route, choose from the freshest fruits, vegetables and produce from the local farmer's markets at Findlay.
Job opportunities
Cincinnati is one of the top cities in America for finding a good job. There is an abundance of jobs listed where you can use your education and work background to good use. Greater Cincinnati holds close to 25,000 job openings with large multinational companies offering various opportunities that can best suit your professional experience.
Housing Affordability
The cost of living is low, as well as the housing rates. Whether you are moving on your own, or with your family – to rent or to purchase your own home – Cincinnati has a variety of affordable housing to choose from. This will enable you to still save your hard-earned money and have a bit to spare for other recreational activities across the city.
Education
Cincinnati has a number of well-known colleges and universities providing top of the line educational programs. If you plan to move with your children, research on the various school districts in your neighborhood to know which school can best fit your child's needs.
Sports activities
This state loves its sports teams. Be it baseball, basketball or football, Cincinnati has top of the line stadiums to watch the local sports scene. For those who don't mind making a friendly bet, the horse track offers live racing or one can watch the telecast in the comfort of your own home.
Recreational activities
The city offers many dining and drinking options for those looking to unwind over the weekend. Some establishments even provide live music and locally crafted beers. If you're looking for something a little stronger, head over to Kentucky to try their world-famous bourbons. The theatre, ballet, and art museums offer a number of collections from different parts of the world. The Duke Energy Children's museum can keep your kids entertained with nature, art, and science.
The Ohio River
This River runs the length of Ohio's southern border which flows along with six different states. Due to this, people take out their jet skis or boats to explore the different points of the region. If you do not own your own boat, there are a number of riverboat tours that provide sightseeing, dining options, and live entertainment. There are also an abundance of parks and walking paths along the Ohio and Kentucky sides.
Medical facilities
There is no shortage of medical care in the Cincinnati region. This state has a number of highly-rated hospitals such as the University of Cincinnati Hospital, Mercy Health Hospital, and the Cincinnati Children's Hospital Medical Center. Don't forget to have your medical records transferred or at hand before moving.
Climate
Cincinnati has all four seasons. Wintertime brings snow, but not as heavy as the northern regions. If you like going through the motions and dressing up for all the seasons, Cincinnati winters can be cold and the summers are warm, but nothing too extreme. You'll be able to enjoy a boat ride in the summer, golf in spring, or ice skate in the winter.
In closing, Cincinnati is a great place to live. Whether you want to be settled locally or travel to its nearby states in your free time, the city offers great food, entertainment and recreational options that make moving here a popular and smart choice.