Top British Foods That Expats Have Missed The Most During The Pandemic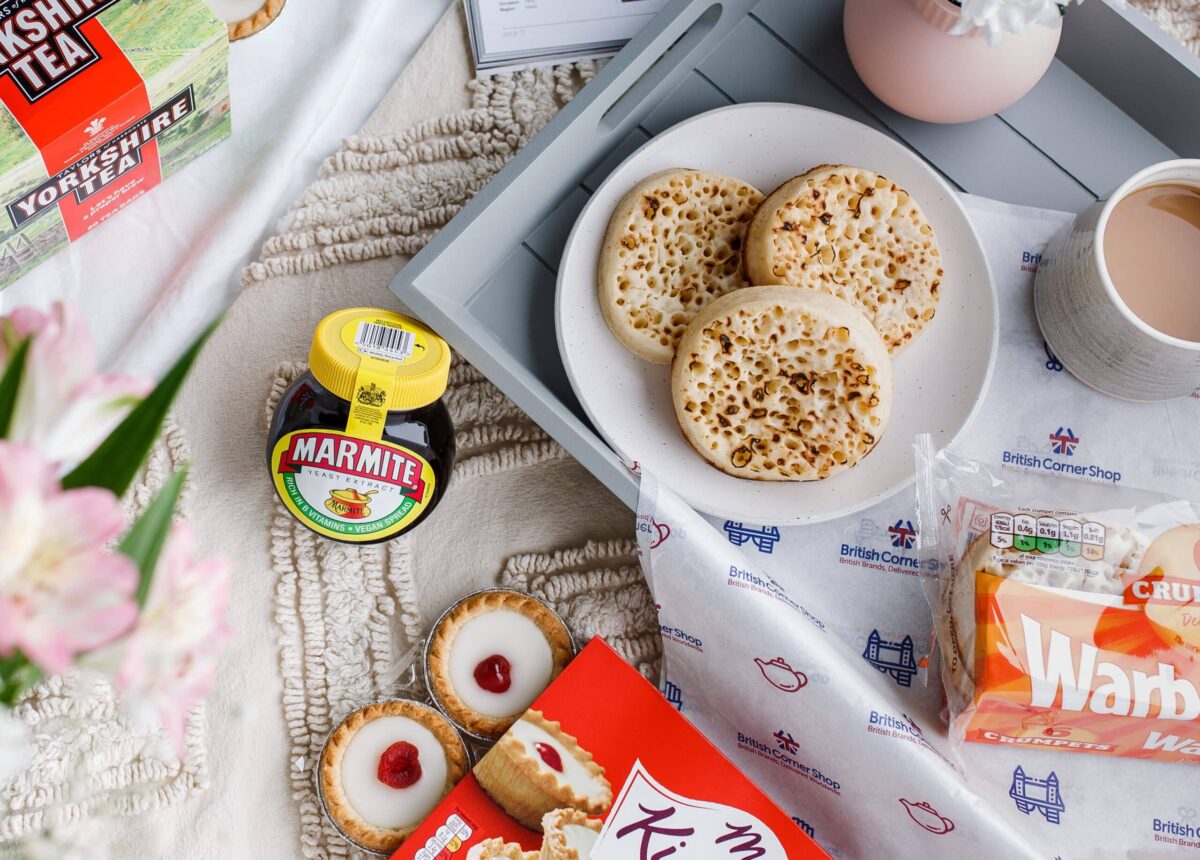 British expats across Europe have spoken of their increasing homesickness, with many unable to get hold of their favourite British foods and home comforts for extended periods of time due to both the Covid-19 pandemic and the difficulties that Brexit have caused on food deliveries.
On-going travel restrictions, red lists and isolation rules have meant that many Brit's living abroad have been unable to travel home to visit family and friends throughout the last 16-months, which has led to many being unable to stock up on British snacks and food staples that aren't readily available across the continent.
Online grocery retailer British Corner Shop has analysed sales data to reveal which products have been most popular throughout the last year, with Warburtons Crumpets, Heinz Baked Beans and Cadbury's Flakes taking the top three spots.
Other favourites include traditional roast dinner staple, Sage and Onion Stuffing, classic Heinz Tomato Soup and even Jacobs Twiglets.
Perhaps surprisingly, the most-missed crisp flavour was Cheese and Onion, with McVities Jaffa Cakes placing top as the most popular British biscuit.
The top ten most popular British products globally were:
Warburtons Crumpets
Heinz Baked Beans
Cadburys Flakes
Bisto Gravy Granules
Jacobs Twiglets
Walkers Cheese and Onion Crisps
Paxo Sage and Onion Stuffing Mix
McVities Jaffa Cakes
Cadbury's Twirl
Heinz Tomato Soup
With demand ever-increasing worldwide, the retailer has recently opened a new distribution centre in Europe to support its loyal customers around the globe in being able to access such important home comforts. The new facility means British food-lovers will be able to get their fix of over 2,000 popular products in just a matter of days, free from long delivery periods and custom charges, with the range also set to expand to 4,000 products over the coming weeks.
Mark Callaghan, Managing Director at British Corner Shop said, "We have seen a huge increase in customers shopping for nostalgic products that remind them of home, which is understandable given that many have been unable to travel throughout this difficult period.
"We're not surprised to see British staples take over our top ten most in-demand products, expats have clearly been craving roast dinners and full English breakfasts – and who can blame them!"
The data also revealed the most sought-after products across these regions, with Walkers Cheese and Onion Crisps and McVities Jaffa Cakes both featuring in the top ten, alongside other favourites.