Top 5 Paradise Islands That You Must Visit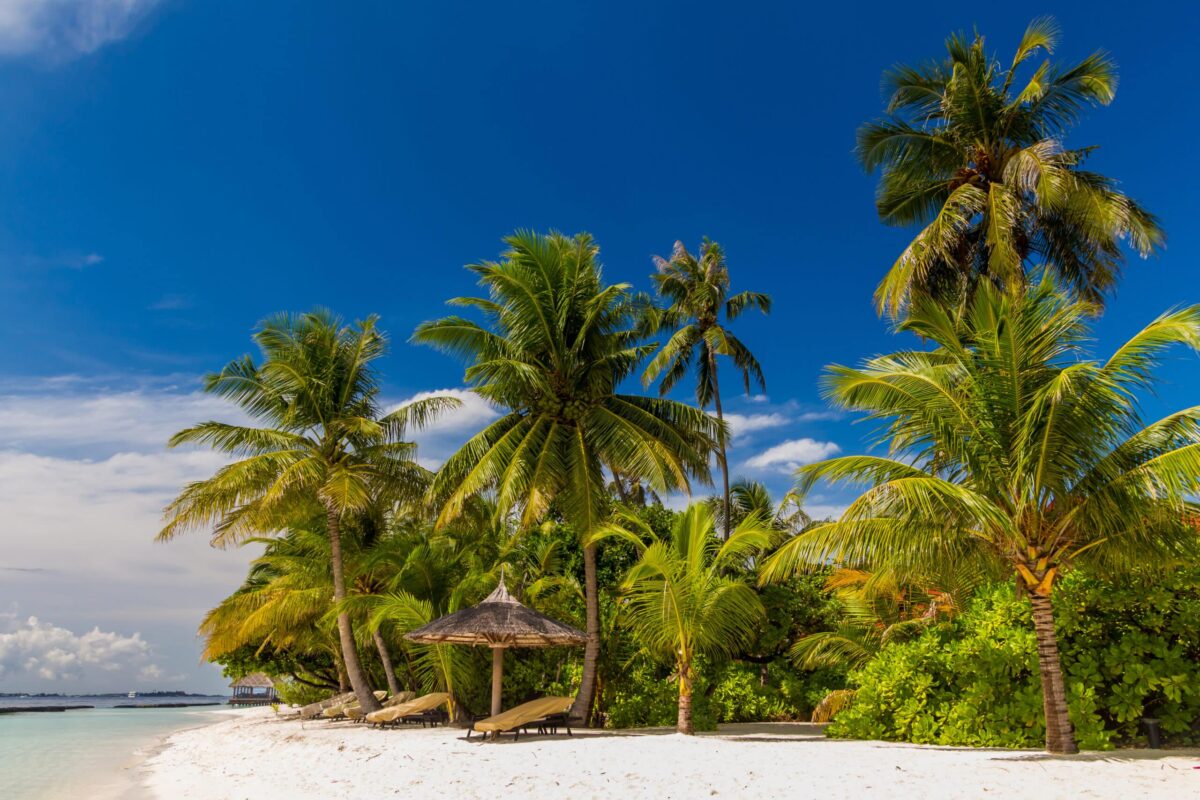 A tropical paradise is considered to be a natural wonder comprising scenic places with unending beauty and picture-perfect locations. Being able to visit any of the paradise islands is no less than having an experience of what heaven feels like.  The serene beaches, the crystal turquoise water, the jungles, the palm trees, and even the mountains are what make these islands a must-visit destination.
Written exclusively for Expat Network by Jais Frank co-founder of Essay Writing Guides.
No matter where you are or what you are doing, you must save up on your funds and make a plan to be able to visit any of these islands at least once in your lifetime.
So, here are the top 5 beautiful islands of the world listed below.
1.     Maldives
The Maldives, located in the Indian Ocean, is an archipelago comprising more than a thousand coral islands. It is often considered to be the most beautiful islands in the entire world. The beauty of this place is unparalleled to any as they have serene white sand beaches, crystal clear aquamarine waters, and stunning coral reefs. These islands are just risen three meters above sea level and are known to be the earth's lowest-lying nation.
The glittering beach of Vaadhoo is among the most popular sites of tourist attraction. The stunning and extensive marine life is also something that convinces tourists to indulge in snorkeling or scuba diving. It is a lifetime experience to be able to dive into those waters.  There are many luxury resorts where visitors can book their stay and enjoy the serenity of the paradise.
2.     Palawan
Another tropical paradise of the world, the islands of Palawan, are as beautiful as you might have imagined in a picture. Situated in the Philippines along the southwest of Borneo, these islands stretch over about 1240 miles. From lush green-covered mountain peaks to crystal blue waters, Palawan has it all.
Most of the islands are packed with jungles, as well as consist of white sand beaches lined with long, tall palm trees. The waters of this place also comprise magnificent coral reefs and a wide variety of marine organisms. The 5-mile long Puerto- Princesa underground river, which is one of the seven wonders of the world, passes through Palawan. These exuberant islands also offer various rainforests, limestone mountains, mangroves, rivers, lakes, and waterfalls.
3.     Fiji
For Australians and many others around the world, taking a trip to the islands of Fiji is a worthwhile experience. It is an archipelago consisting of over three hundred islands set around the South Pacific Ocean. Fiji has the most serene beaches in the world. The turquoise waters along the white sand beaches lined with tall palm trees and the mesmerizing coral reefs establish the scenic beauty of this place. Although, it just doesn't stop there.
Fiji also offers picturesque mountain peaks, stunning waterfalls, and lush green rainforests. It is among the best destinations in the world to spend a vacation with your family. A number of luxury resorts and celebrity hideaways can be great options to find accommodation over there. When visiting the Fiji islands, tourists can indulge in various activities such as snorkeling, scuba diving, fishing, and much more.
4.     Formentera
Situated in the Mediterranean Sea, Formentera is often regarded as an unspoiled Ibiza. It is not only the smallest of the Spanish Balearic islands but also among the smallest islands of the entire world. This beautiful archipelago comprises a coastline edged with trees of pine surrounded by turquoise waters.
Its white-sand beaches and rocky caves prove it to be one of the most picturesque destinations in the world. It is most popularly known for exhibiting salt flats, entailing minerals and microorganisms which convert the pools to pink and violet colors. The place offers extremely chill, relaxing, and laid-back vibes.
5.     Galapagos
The Galapagos are not only one of the most popular islands but also one of the most famous wildlife destinations in the world. This archipelago comprises eighteen islands and is located in the Pacific Ocean, about six hundred miles from Ecuador. The archipelago is a collection of eighteen main islands, three smaller islands, and more than hundreds of islets.
These islands are a natural wonder and have been least disturbed by humans. This place is also home to a wide variety of endangered and unique species that can be found nowhere else in the world. The aquamarine waters and white sand beaches, and the serene environment is what makes it a tropical paradise on earth.
Final Thoughts
Now you know all about the topmost beautiful island destinations of the world. If you have gotten extremely busy with life or if you have been feeling too low, you just need an escape from all this chaos.
Do not wait anymore! 2021 is the year when you should plan up a trip to these most scenic places. So what are you waiting for?  Book your tickets today. After all, it's your life. You need to make it large!