Top 5 Christmas Markets 2022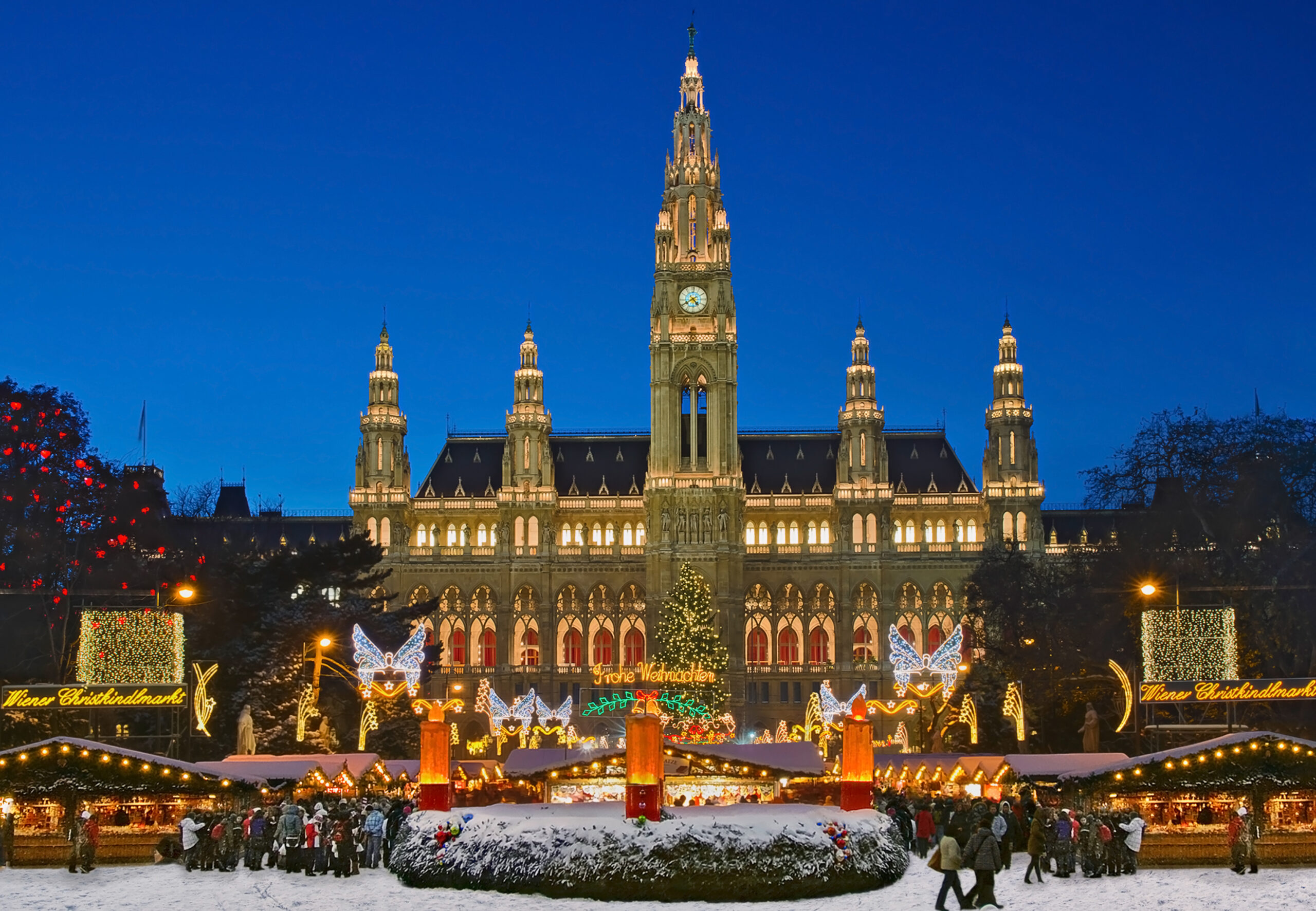 Christmas markets can be relied upon each year to help get us in the festive mood with the fabulous festal atmosphere they offer, featuring all kinds of food, music, local stalls and perhaps even some mulled wine to top it all off. Christmas markets are truly an important element of the season, popping up all around the globe to help bring some familiar festivity to wherever you may travel this winter season.
Despite their German origins, these markets have continued to grow in popularity and number each year. Now, countries all over the world have hosted their own interpretations, putting a spin on the traditional market to add their own regional customs. So, if you're looking to travel at that time of year and want to know the best places to grab a little taste of Christmas wherever you go, Fair Director at Destinations: The Holiday & Travel Show Rob Debenham has recommended his 5 top Christmas market picks for you to pay a potential visit on your upcoming winter travels.
Birmingham, UK
Although many may flock to London during the festive season, it may be well worth taking a trip a little further north as the Birmingham Christmas Market has the largest authentic German market outside of Germany and Austria, offering an abundance of traditional goodies and hand-crafted gifts.
Opening Dates: From 4th November to 23rd December 2022
Vienna, Austria
The Viennese Christmas Dream Market is one of the most well-known traditional markets. This market makes the list due to its magical ability to turn the City Hall Square into a fairy-tale land, complete with Christmas illuminations and a full-size ice rink. This place is an obligatory programme for any visitors to Vienna this winter.
Opening Dates: From 19th November to 26th December 2022
Copenhagen, Denmark
You may also want to pay a visit to the Nyhavn Christmas Market which makes for a refreshing change due to its location on a quayside. If you want to experience a Christmas market whilst having a stroll along the river, this is the market for you.
Opening Dates: From 18th November to 31st December 2022
Budapest, Hungary
In terms of visual spectacle, the Christmas Market at St. Stephen Basilica is firmly in first place. This year, an even more spectacular 3D visual show will be projected on the front of the Basilica every day after sunset with special glasses available at the market to enhance your experience. Make sure to give the Basilica a visit if you're looking for a change in entertainment from the traditional Christmas market.
Opening Dates: From 18th November to 1st January 2022-2023
Munich, Germany
But finally, the original Marienplatz Christmas Market in Munich must take a place on the list. This market may just be the envy of all others in its city as it undoubtedly draws the biggest numbers of locals and visitors alike. This market is perfect for anyone craving a true taste of the traditional and remains the steadfast home of living customs and old crafts. Dating back to the 14th century, Marienplatz hosts Germany's largest Nativity scene market.
Opening Dates: From 21st November to 24th December 2022
If you're still thirsty for suggestions and tips for your winter travels, you can find them at the Destinations: The Holiday & Travel Show which is returning to Olympia London 2-5th February 2023.