Top 20 contracts signed in 2014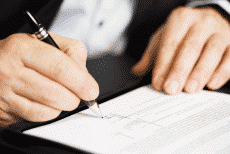 According to figures released by Ventures Middle East earlier this year, there were $83.5bn worth of construction projects to be delivered across the GCC in 2014 – up from $70bn last year.
And a report on the market by accountancy firm Deloitte stated the industry is now valued at $1.3tn, with $938bn of projects in the pipeline and the remainder either already tendered, in design pases or under study.
Throughout the last 12 months there have been scores of contracts signed across the GCC, covering infrastructure projects, transport, oil and gas and retal and hospitality.
Each month, CW Online has listed the top 10 deals done. Overall, February proved to be the most popular month, with five contracts signed worth more than $35bn.
However, Arabtec appeared the big winners with a $6.1bn deal inked among those five, and a huge $40bn contract agreed with the Egyptian Army in March to build one million homes.
Here we look at the top 20 contracts signed in 2014.
Public Transport Co wins $2.1bn deal
Kahramaa signs $2.11bn network contracts
Deal signed for $2.5bn tourism project in Oman
DP World agrees $2.6bn deal to buy EZW
Ashghal signs $2.9bn of roads and infra deals
AMEC ties up $3.3bn Foster Wheeler deal
Maaden signs $3.7bn of phosphate complex deals
Qatar awards $3.8bn ports contracts
Samsung signs $3.8bn Kuwait clean fuels deal
Saipem wins two contracts worth $4bn
Qatar awards $4.22bn worth of New Port contracts
Ellaktor awarded $4.4bn Doha Metro contract
Kharafi National wins $4.8bn Kuwait airport deal
Ma'aden signs $5bn deal to fund phosphate complex
Hyundai awarded $6bn Iraq refinery contract
Arabtec lands $6.1bn, 37-tower deal from Aabar
KSA signs deals worth $9.5bn for industrial city
Al Maabar wins $9.7bn Greek contract
Kuwait approves $12bn oil refineries upgrade
Arabtec signs $40bn deal with Egyptian army
Source:  Construction Week Online
More Info: http://tinyurl.com/p6kxcmh