Tips On Moving Abroad During A Pandemic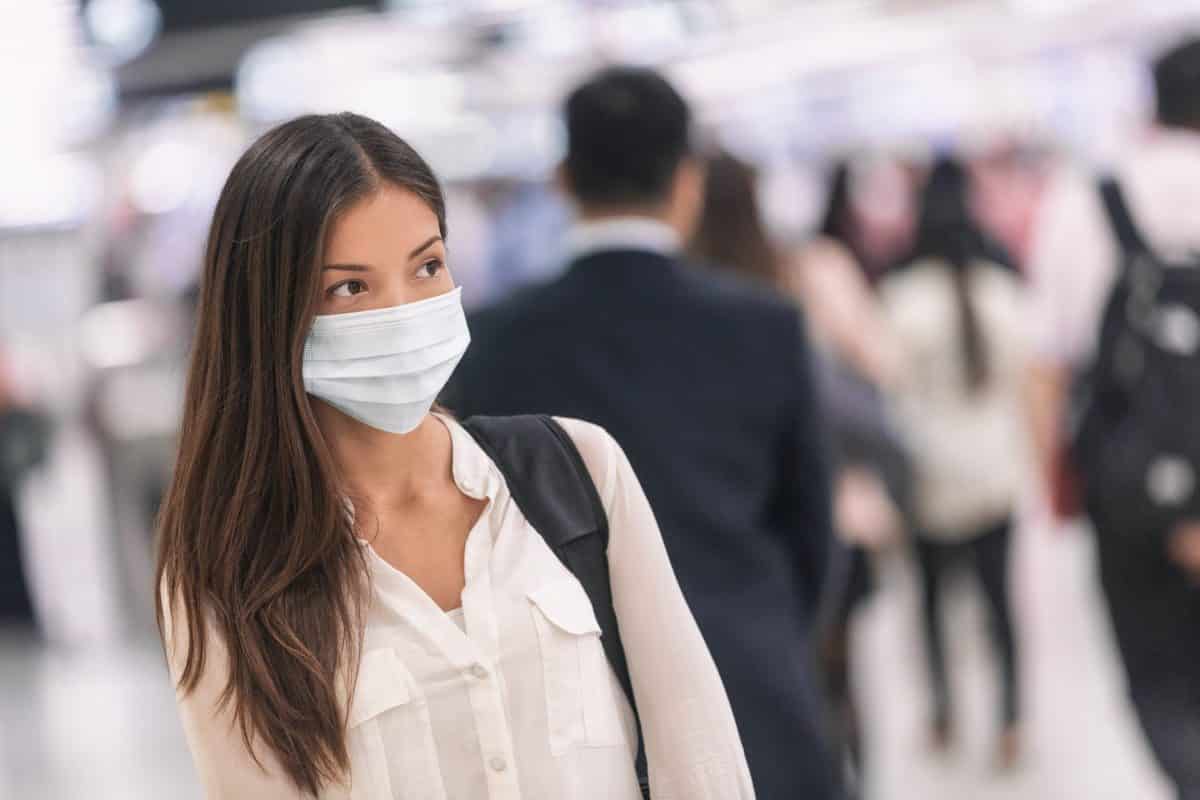 Moving is actually one of the most stressful life events, together with going through a breakup or losing a loved one. As if relocating wasn't difficult enough, you now have the added stress of the coronavirus pandemic. If you've managed to get the green light to make the move, despite travel restrictions and lockdowns, then this article written by our friends at Pacific Prime is for you.
Written exclusively for Expat Network by Pacific Prime UK
Moving abroad tips in the time of COVID-19
COVID-19 has delayed travel and moving plans the world over, which comes as no surprise since many expat-friendly countries are currently enforcing strict border controls. Even though this can make moving more difficult, it is certainly still possible. However, the usual tips on moving abroad may not be applicable due to social distancing and other limitations. The following tips can help make relocating during these challenging times easier.
Prepare your mind
Moving somewhere new can make you feel excited, frightened, anxious, and more – all at the same time. Change can be difficult to come to terms with and rebuilding your life from the ground up in a foreign place can be quite overwhelming. While moving for your job can be motivating, those who are moving for their spouse's or parent's job transfer may feel helpless. What's more, the common ways of acclimatizing can be affected by the current situation, making the move even more of a shock.
The best thing you can do to mentally prepare yourself and your loved ones is to be aware that feelings will come and go, and that things will eventually become more normal. Watch out for signs of stress and find healthy ways to cope with negative feelings, such as by enjoying activities as a family and keeping in touch with family and friends back home.
Set realistic goals
One of the easiest ways to get overwhelmed during your move is to try to do too much at once or set unrealistic expectations for yourself. You don't need to find the right home, a group of new friends, and the best parking spot at the same time. Everything will be new to you at first, but that will change with time. Some things, such as meeting new people and enjoying certain activities, may also be limited for now. Give yourself at least a few months to get settled and remember to take things one day at a time.
Explore your new city
If you're looking for a place to call home after you arrive, then exploring the city is a great way to get a feel for different areas and decide where you want to live. Take a look at several neighbourhoods to see which one is most suitable for you. Even though house viewings in person may not be possible at the moment, virtual viewings have become a convenient alternative. If you already have a place to live, congratulations! Now you can focus on getting to know the area.
Learn about transportation options
Depending on where you live, you'll either have to use a car or public transportation to get around. If you're using public transportation, then get to know how it works by exploring during non-peak times so you can take your time. You can also do some research to find out which options are the best for your route. If you're driving, on the other hand, you'll need to know details such as where you can park your car.
Become familiar with local customs
Every place comes with its own customs and culture, some of which might be very different from what you're familiar with. It's always a good idea to learn about the cultural differences in the country you're visiting, and even more so when you're moving there. Research what the local cultural norms are before interacting with locals, such as how to politely say hello. Local customs also give insight into the way people interact, making it easier to strike up a conversation and make friends.
Meet new people online
When moving somewhere new, it's common to behave like a tourist at first if you're not familiar with the place. However, one of the best things you can do to get comfortable quickly is to live as the locals do. Meeting new people in public can prove more challenging at the moment though, so your best bet is to join online communities and start making friends there. Connecting with locals online helps you get to know people in your area while practicing social distancing and form friendships before meeting them in real life.
Plan ahead for healthcare
With no end in sight, the global pandemic stresses the importance of taking care of your health. Health insurance is no longer something that can be ignored. Not only can having the right insurance plan help you save a lot of money, but it might even be required before you can apply for a visa or be allowed to travel. If you already have health insurance, then make sure your insurer covers you where you're moving to. Aside from securing health insurance, you should also learn about the healthcare options for expats in your new location, including the best facilities and where they are located.
Moving abroad as an expat might come with its challenges, but the experience can be a positive one if you go about it in the right way.
Whether you're looking for expat health insurance or family health insurance, look no further than Pacific Prime. As a leading insurance broker, Pacific Prime has the expertise to help you secure international health insurance coverage through the ideal plan for your needs and budget. Contact Pacific Prime for a free quote or to receive expert advice today.