Tips For Those That Want To Retire Abroad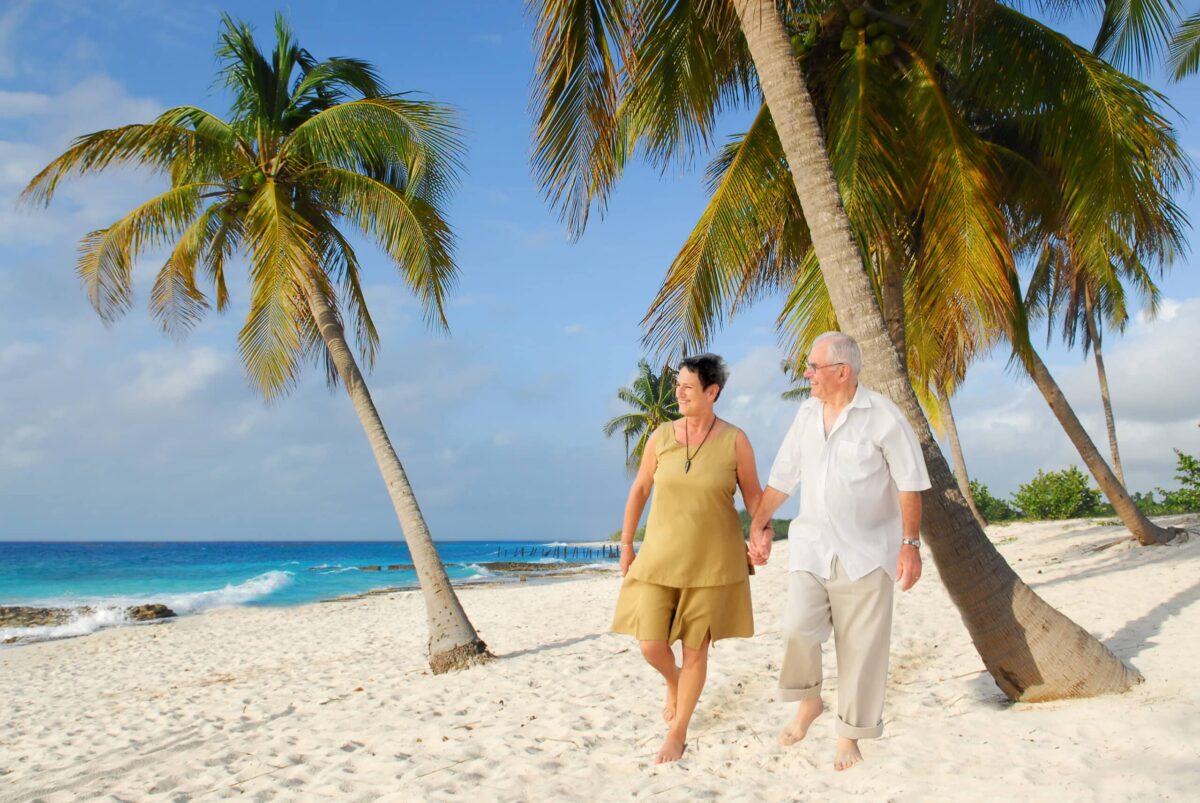 Retiring might sound like an amazing idea as you go to work every day. Yet, once the reality kicks in, you may wonder how to keep busy during retirement. One answer to enhancing this golden period of your life could be to move abroad and live a life in the sun. How easy it is to move abroad? What is the best way to go about it? Here we offer some advice and guidance on how to retire overseas.
Choosing the right country for you
There are close to 200 countries in the world, so finding the one that suits you when you retire abroad is an adventure. Before you can hope to come to a decision, you need to narrow down your search. You can start this narrowing process by doing some research and finding out as much about the culture and lifestyle of other countries as you can.
It is a good idea to begin with some practicalities, such as the cost of living and the state of the healthcare system. Financially, getting ill abroad can be costly and you may need to pay for annual health insurance to be certain you will receive the care you need.
You also need to think about how easy it will be to see friends and family. The joy of living abroad may be tempered if you feel isolated from everyone you care about.
It might be a good idea to start retirement travelling and see some of the world. Spending a week or two in different locations will help you work out what you love and loathe about living in another country.
Selecting the best area in a country
Once you have found your dream destination and you think you know where you want to live, choose to rent first. Before committing to a house purchase, find out what it is like to live there for a while. You will then be able to assess if there are local amenities close enough for your comfort so that you do not get bored during your retirement. You also need a chance to assess the transport links and how receptive your neighbours are to you living in this area. It might be that you think you want to live in an expat community and then decide that it is too much like home and you want to live somewhere else.
If you do choose to buy when you retire abroad, you need to consider all the same issues that you would have at home and more. Will the property be easy to maintain and adapt to potential changes in your abilities as you grow older? If your circumstances change a lot and you decide you want to return to the UK, you also need to be sure that property can sell quickly and easily.
Finally, you need independent advice on property and inheritance laws, as well as financial advice. The way to make retirement abroad a success is by being fully prepared for all eventualities.
Integrating into life abroad
Part of the joy of living abroad is the challenge of integrating into a different way of life and culture. It might be that you are moving for some sunshine or to be close to some snow-filled mountains, but you will also experience life as a local.
Before you make the move to retire abroad, you might want to take lessons in the language. Of course, learning in situ is highly effective but you would do well to have some basics in place before you move. You will want to be able to get the shopping in and have a simple conversation with the neighbours. Assuming that people will adapt to you and speak English could make fitting in that much of a challenge.
Understanding some of the local traditions, holidays and laws will also make your life easier. When we are tourists, we are often let off if we are culturally insensitive. We are also likely to be in areas where there are a lot of tourists and so the locals embrace your presence. However, when you choose to move to that neighbourhood, you are choosing to fit in and be a part of the community. You should do some research to help you in this task.
In short
When you talk to expats who have successfully made the move to retire abroad, they offer five pieces of advice. 1) learn the language 2) be sure you can afford life in that country 3) make sure you have your residency visa in place 4) check out how you will get the medical care you need, and 5) find the place you will call home before you make the choice to move.
If you are planning to retire abroad join us for our Retire Abroad Virtual Roadshow in the week commencing 23rd January 2023.

You may find these articles useful: