Tips For Expats Moving Abroad With Pets In 2022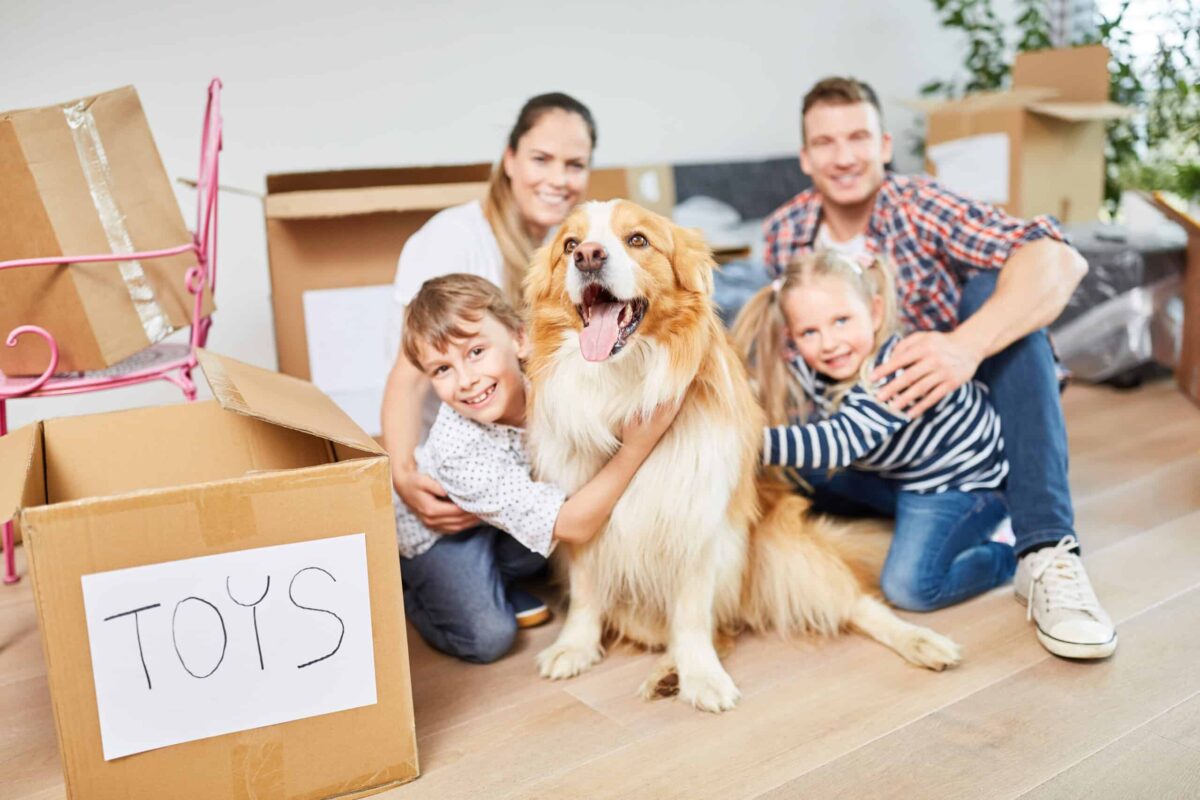 Planning to start a new chapter? Are you taking your pet with you? Do you know the laws related to moving abroad with pets? Well, now is the right time to find out, especially if it involves any furry companions you might bring with you, be that overseas or offshore.
To be honest, we are not sure who would really leave their best friend behind. In this article we will provide valuable travel information, like what laws apply to your case, why vaccination is  important, and how to make this process as painless as possible.
Get a passport
Passport is the first thing on your checklist, especially if traveling to Europe. In fact, a pet passport originates from the European Union. Veterinarians issue a blue passport you use to travel within EU member countries.
This rule spread to the rest of the world, and now all countries request a passport, and many of them require special medical paperwork which proves your pet is healthy and vaccinated. Some countries even limit how many pets you can bring with you.
For instance, you can't take your pet to China if it doesn't have a rabies shot.
Flying your pet
A plane is one of the options when traveling with your pet. However, your furry companion needs to be small enough to stay in a cabin and feel comfortable at the same time. You can find information about size, weight, and cost on the airline website.
International health certification
Obtaining an international health certificate is crucial when traveling abroad with your pet. This certificate contains a name, breed, country of origin, age, and color, along with the owner's personal information, like address, contact info, and name.
If you are moving to a non-speaking English area, you might have to translate this document into the language of that country.
Vaccination
Your pet will be submitted to a full medical checkup before traveling abroad. The standard vaccination procedure includes vaccines against parvovirus, distemper, and rabies. In some countries, rabies vaccines are divided into three doses and administered within a three-year period.
If your destination country doesn't acknowledge this three-year vaccine, your pet might receive another booster shot. Countries like New Zealand require additional vaccines and even a blood test that confirms your pet is healthy. Therefore, before traveling abroad, you should be well informed about their regulations. Also, make sure to have dog probiotics with you, in case your pet has a restless stomach.
Cost of transportation
Don't expect this to be cheap. Nowadays, you will find many companies specializing in relocating cats, dogs, and other kinds of pets. The cost, of course, will depend on the destination and size of your pet.
Most of them will even assist you and help you prepare the necessary paperwork. Keep in mind that you might have to pay a couple of thousands of dollars to relocate your pet. Therefore, it's smart to get your quote ahead of time, so you can compare different companies and their prices.
Travel insurance
Pet health insurance is one of the most important things because it covers injuries, illnesses, medications, hospital stays, surgeries, tests, and others. Be aware that not every health insurance has included pet travel insurance. Make sure to check this with your insurance provider; otherwise, you are up for an unpleasant surprise.
Understand the risks
Keep in mind that an expat's life is not for all pets. Some may suffer from anxiety, while others might be too old to travel. But, let's elaborate further!
While there is no age limit for your pets, it's necessary to estimate the situation and consider the amount of stress you are exposing your older dog to. Additionally, if your dog suffers from anxiety, you risk a lot. They could injure themselves during transport or experience hyperventilation due to constrained space.
It's important to consult a veterinarian or pet relocation specialist to make the right decision. Some breeds like English bulldogs and pugs are quite sensitive to traveling and flying due to their delicate respiratory systems.
The change of scenery also affects your pet, especially his tummy; that's why probiotics can save you a lot of trouble.
Breeds at higher risk of traveling
Shih Tzu
Pug
Pekinese
Japanese Pug
English Bulldog
Bull Terrier
Boxer
Boston Terrier
When it comes to cats, pay attention to Persian and Himalayan.
Microchipping your pet
Pet microchips are very beneficial nowadays because they help with pet identification. For instance, if your pet gets lost and has a chip installed, authorities can check a database and find your contact information.
So, before you move to another country, it's a good idea to visit a vet and insert a chip into your pet. This procedure is pretty harmless, and your furry companion won't feel a thing. Make sure that the chip complies with regulations with the country you are heading to.
We hope this article answered some basic questions you needed to know when traveling abroad with your pet. This way we tried to include relevant information that might be helpful. Bon voyage to you and your best friend.