Things To Consider Before Making The Move To Portugal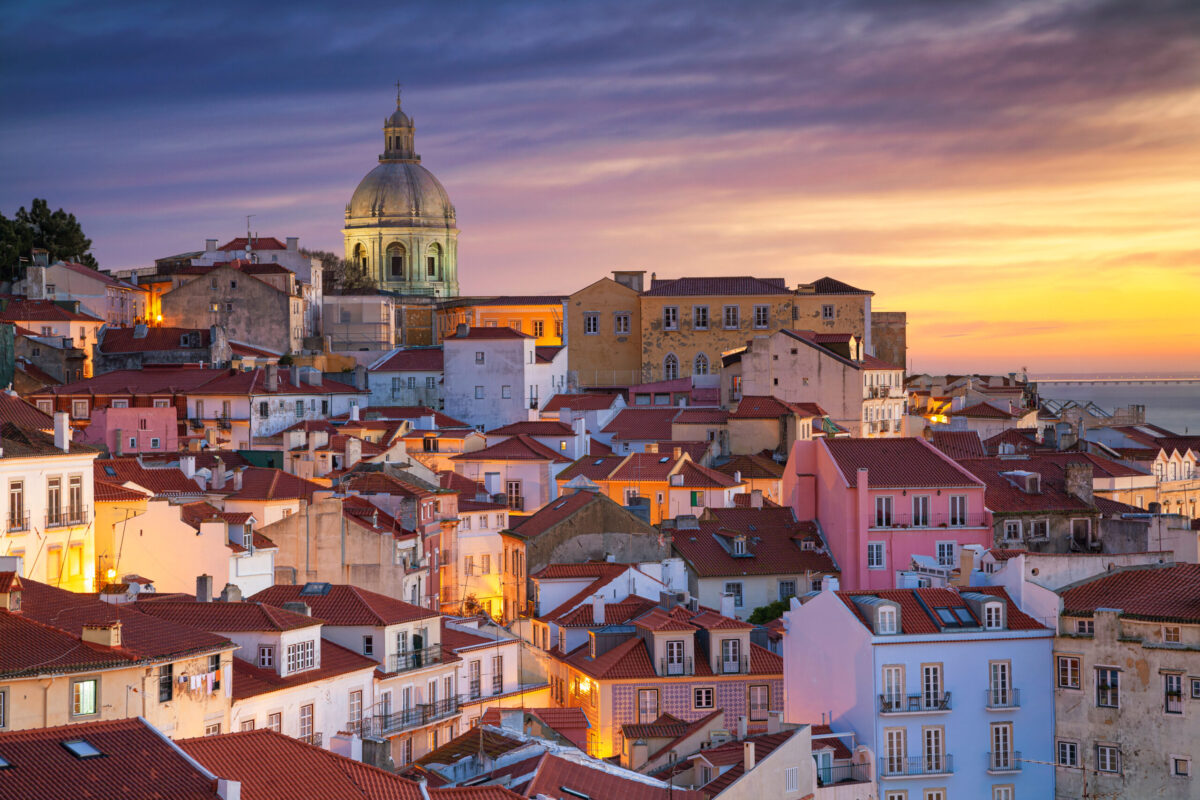 Portugal is becoming a popular destination for retirees and digital nomads. ExpatNetwork spoke with Kathleen Lo, co-founder of Bordr, who support people moving to Portugal, about her experience moving to Portugal from the US as a location-independent entrepreneur.
Why did you decide to move to Portugal?
My husband and I had been traveling around the world as digital nomads for nearly two years and wanted to find a home base again. We'd visited Porto during our travels and loved it, plus we had a friend who had recently moved to Lisbon. When we found out about the D7 passive income visa, Portugal went to the top of our list.
Why is Portugal becoming a popular destination?
We love the moderate climate, the friendly people, the fantastic food, and the natural beauty of the country. Lisbon has a convenient international airport, which is great for those who like to travel. It's especially important for us since we have family in the United States and Asia. It's an affordable option if you want to live in western Europe, and with visas like the D7 and the golden visa, it's becoming easier for people from outside the EU to make the move.
What was challenging when you made the move to Portugal?
When we made the move to Portugal, we did a lot of research, and found a lot of conflicting information, even from legal professionals. One of the most challenging pieces of the D7 process for us was getting a NIF as a foreigner. This turned out to be a pretty difficult process during what was a stressful time. And when you're moving to a new country, the last thing you need is more headaches.
What differences have you noticed most between the US and Portugal?
One of the most liberating things has been not having to own a car. Lisbon and Porto are very walkable cities and the public transport system is great. Portugal also has a much more relaxed pace of life, which I've found to be quite refreshing. Lastly, the local markets are fantastic. I've found so much joy in going to the market to buy fresh produce every few days.
Any advice for people considering a move to Portugal?
Be persistent and double-check requirements when applying for your visa. There are also vibrant online communities of expats who are either in the process of navigating the process or have already made the move to Portugal.
Learning some basic Portuguese before you arrive can go a long way. People over here are very warm and encouraging when you try to speak their language. Don't feel pressured to be fluent right away – in the bigger cities, a lot of people have good English.
A move to a new country can be a stressful process. Don't underestimate the upheaval, but stay focused on the end goal, because Portugal is so worth it!