The Ultimate Expat Guide To Starting A Travel Blog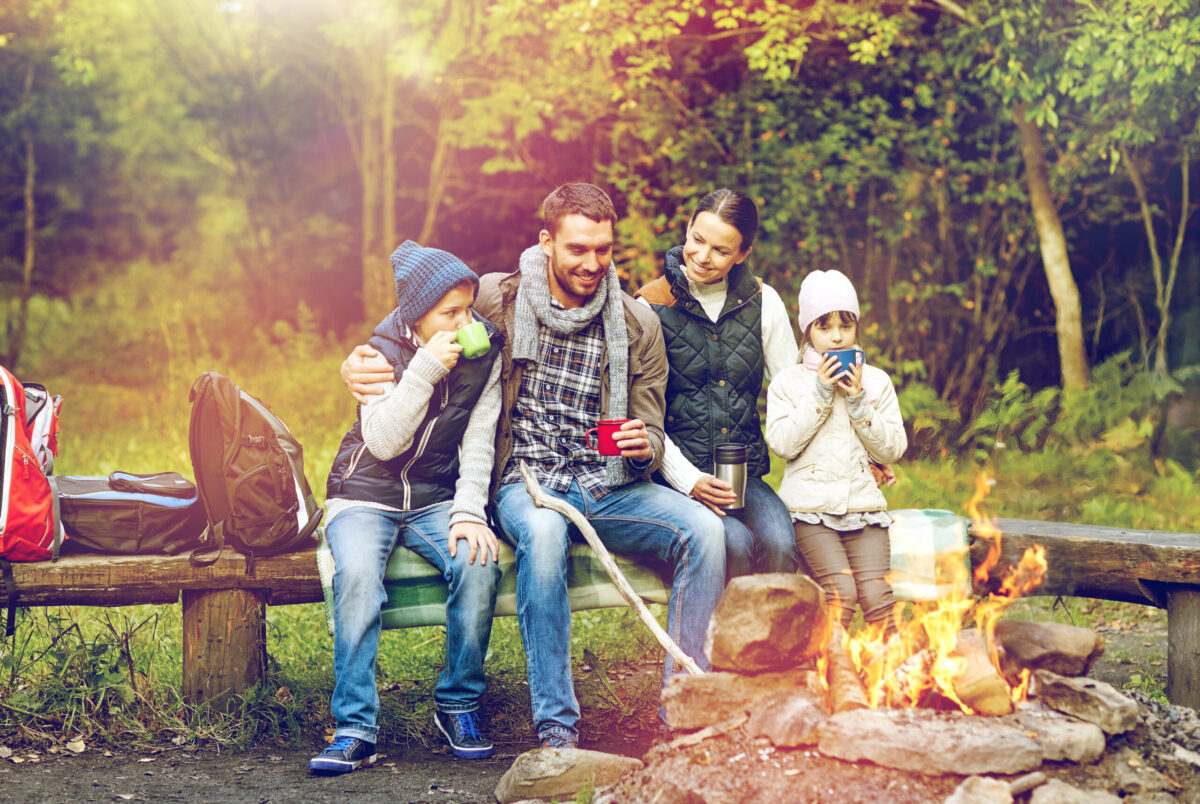 It can feel like everyone and their dog has a travel blog.  There are thousands of travel-focused Instagram, TikTok, and YouTube accounts as well as websites documenting travel all around the globe.   If you want to give it a go, you need to know how to go about starting a travel blog.
According to Web Tribunal, there are over 600 million blogs.  It seems like a lot, but that's not to put you off starting your own travel blog as an expat – there are plenty of people looking for travel hacks and tips!
Here is a guide to starting a travel blog as an expat and how to make it a success.
Here, we're going to talk you through:
Why expats make great travel bloggers.
Giving yourself a strong foundation to build your blog.
The tools of the trade you'll need to be successful.
How to get the word out about your new travel blog.
Should an expat start a travel blog?
When you choose to move to another country for work or to start a business, you get a unique view of a country.  This makes writing a travel blog as an expat extremely valuable.
Setting up a home in a new place gives you bundles of challenges, you have to:
Navigate the visa situation.
Learn about the different areas to live.
Figure out where the best bars and restaurants are.
Find the cool things to do to keep entertained.
All the types of information that travelers and holidaymakers want to know about a place too!
You also get the chance to explore neighboring states and countries. If you've been stationed in the EU for work, you have plenty of cheap flights and city breaks to write about. Decided to decamp to Southeast Asia? It's easy to hop around some inconic destinations.
With more and more people relocating internationally for work and people choosing to live a nomadic lifestyle, your insight will be valuable.
Knowing how a VPN changes location so you can find the cheapest flight tickets or which bank accounts are best for currency exchange is vital for travelers and fellow expats.
Whether you're moving to a new place and want to start a blog about your journey or have mastered a country over the years as an expat, a travel blog from your viewpoint can definitely be a success.
6 steps to starting a travel blog as an expat
1.   Pick your niche
The first step to starting a blog as an expat is to pick your niche. This means you need to decide exactly what you're going to write about in your travel blog.
You have plenty of options to choose from. Some common travel blog niches include:
Focusing on a particular city or country.
Traveling as a parent.
Traveling as a solo female.
Focusing on getting the best value experience.
Luxury travel and experiences.
Traveling for people from a specific country.
It's important to write about what you know – if you've not got kids, being a "mommy blogger" probably isn't suitable, for example.
When picking your niche, you need to think about what you're interested in and what you want to get out of your blog.
If your plan is to make money from your work, you need to pick a niche with options to sell affiliate products or get sponsorships:
If you pick a broad niche, there will be a big audience and lots of ways to monetize, but you'll have lots of competition.
Picking a more narrow niche, like "solo 40+ woman visiting Bulgaria" means you'll have fewer monetization options but they will likely be more valuable.
It's possible to start reasonably open with your niche and drill down deeper as you get to know who appreciates and engages with your work.
2.   Research your audience
Now you know what you want to write, you need to figure out who is going to be reading it.  The best travel bloggers know exactly who they are writing for, what they are interested in, and where to find them.
It's true that some people write a travel blog just for them, and it's kinda cool if people like to read it.  However, most new travel bloggers have seen the potential to make money and get free travel experiences and want that lifestyle too.
Companies will only pay you or give you free stuff if they know who you are talking to and if it matches who they want to reach.
You also need to know your audience so you can make the right content for them.
Learn about where your audience hangs out.
A blog about traveling for business might find its audience on LinkedIn while a blog about the tropical experiences of living in Central America may need to focus on Instagram.
Knowing this information will let you target your promotional energy once you're ready to go.
You only have so much time in a day, you don't want to put effort into Tweeting about your spa trip in Medellin if the people who want to know about it are in a Facebook group!
3.   Choose a platform
We've focused a lot on social media so far, but you need to choose the place where your new expat travel blog will actually live.
You're going to need a website to host your content and connect with your audience.
Platforms like Instagram and TikTok are great for finding your audience, but you need your own website so you can:
Get detailed analytics about who is accessing your website and from where
Gather your followers' email addresses so you can connect through emails
Own all your content and not risk your account one day being closed down
Have full control over exactly what your words, photos, and videos look like
There are lots of places that will let you build your own website. The three most common sites for this are WordPress, SquareSpace, and Wix – each with its pros and cons. Here's a quick breakdown of each:
Platform
Pros
Cons
WordPress.org
●     You get a lot of control over exactly what your site will look like

●     There is a lot of online support available to get you started

●     It is able to grow and adapt as your blog does

●     It has the best search engine optimization (SEO) tools

●     It can start to get complicated, using coding and plugins to personalize your site

●     You may need to hire a web developer to get exactly what you want

SquareSpace
●     It's very simple to get started, with a visual drag-and-drop builder

●     There is technical support on hand

●     It's perfect for photo-heavy websites like a travel blog

●     The tiered pricing can be a roadblock to growing how you want

●     You're locked into the SquareSpace ecosystem and can't bring in many outside tools

Wix
●     It's easy to get started with lots of templates and a drag-and-drop editor

●     You can add extras to your site through the Wix app market

●     It's well-known to work well with e-commerce

●     The SEO controls and options are limited

●     You won't be able to easily move away from Wix if you decide you've outgrown it
4.   Get the right tools
With a niche and audience in mind and your platform chosen, you now need to put together the right tools to make your brand new travel blog a success.
Some tools you'll need consider include:
Keyword research tools so you can understand what people are searching for online about your country and niche and plan your content to satisfy their needs.
A VPN so you can keep your website and work secure. You can also check search results in your target country, so if you're writing a travel blog for French people visiting Vietnam you can connect to France and see what people are interested in.
A social media planning tool so you can schedule your posts and analyse their success across different platforms.
Editing software that will let you touch up your photos and stitch together your vlogs seamlessly to give that professional look to your new expat travel blog.
A great camera, because let's face it, a good travel blog is very visual. Your audience want to see the delicious food, gorgeous backdrops, and stunning scenery as much as read your words.
5.   Make a plan
Before you launch your travel blog, you should plan a batch of content so you can hit the ground running.  Having four or six blogs written that cover the basics of your topic will mean visitors to your site will see you're ready to go.
These articles will also be useful to link back to in the future so you don't always have to cover the same things like changing money or how to take a taxi in each blog.
You should also have content ready on your social media before you start to promote it.
A full grid on your Instagram feed and TikTok, for example, will show you're not brand new to the game.
From the very beginning, you should also plan what you want to acheive with your blog.