The Safe Return Of Business Travel In 2021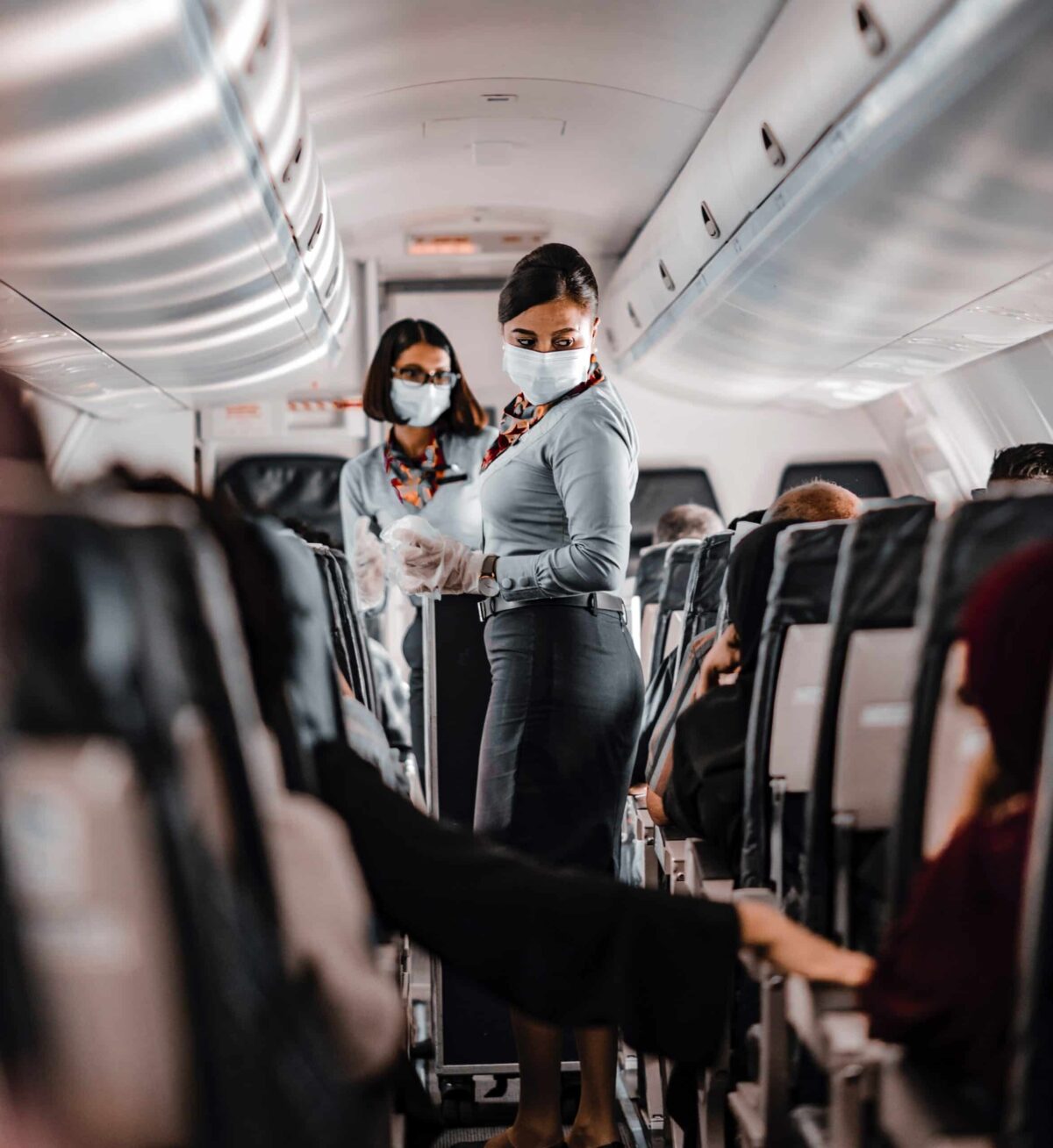 The corporate world has suffered the most through the COVID-19 pandemic, right from when the first case was reported in 2019. In-person conferences have since been canceled, international travel halted, and the resulting economic recession has crippled businesses worldwide. 2021 brings hope to the travel industry, and international trade for that matter, as COVID vaccination programs, continue to gather pace around the world.
Written exclusively for Expat Network by Jennifer Monroe
It is still early to predict the full impact of global vaccination on business travel, but it is safe to acknowledge and adapt these pointers for the safe return of post-COVID business travel.
One-way corporate rentals
When governments around the world started lifting travel restrictions towards the end of 2020, two trends that immediately took shape were "car-rental-only" bookings and "one-way corporate" rentals. Car-rental-only is a trend where instead of travelers booking for rental cars alongside air segments, they opt to use only cars for the entirety of their domestic/regional business trips. One-way-corporate, on the other hand, is a trend where a business traveler rents a car and drives it to their destination, drops the car, attends to their business with zero obligations to the car rental company, and then when they are ready to return home, they book another one-way rental car.
The bottom line is that many travelers are actually avoiding trips that can't be accessed by car. That eliminates the hassle of airports and the COVID exposure risks that come with it. These trends will continue in 2021 because corporate travelers cannot afford to risk public transportation in 2021. After all, COVID-19 is still alive and lethal.
For travelers intending to drive themselves outside of their national boundaries, most of them will need an international driving permit (IDP). An IDP permits international travelers to drive in countries where their domestic driving licenses are inadmissible. The passport-like document is recommended and required in more than 140 jurisdictions around the world, including countries like Brazil, the US, and Japan. Countries that don't recognize the IDP give visitors temporary driving licenses upon arrival. It is important that you confirm the requirements of your to-be destination before applying for your IDP.
How hotels can prepare for the return of business travel
Hotels without foolproof sanitation practices and safety protocols will struggle for business bookings in 2021. Protecting guests from bacteria and viruses won't be enough- hotels have to be seen to be doing it. They will have to share news of their vigilance on both mainstream and social media. They have to ensure that all workers wear masks and gloves, that front desks are fitted with transparent barriers, that there are enough sanitizing stations at the reception/lobby, and that valet tables are installed to minimize virus transmission.
Hanging signage with safety protocols, marking floors with social distancing instructions, and providing temperature checks for all guests upon arrival will go a long way in making hotel accommodation safe. Hand dryers also need to be substituted by disposable hand towels as a way of lowering the survival rates of bacteria on hands. Lastly, hotels that offer in-house amenities such as restaurants, convenience stores, coffee shops, among other amenities that guests search for outside of their hotels, will have an upper hand over hotels that don't.
A changed airline industry
On top of mandatory face masks for all travelers and the general WHO hygiene measures, airlines will have to tweak things up when demand for air travel returns. First, they will need to reconsider their routes in order to avoid COVID-19 hotspots. That will probably force them to increase ticket prices so as to maintain their profitability. Another viable safety measure would be to reduce onboard services such as drinks, meals, and snacks as a way of minimizing person-to-person contact in planes. Canceling bus to plane boarding and neighbor-free seating arrangement on planes will also help travelers to maintain social distance.
Risk management for business travel
Business travelers need to take an analytic approach to their travel plans. If a company needs to send representatives to a conference abroad, the health and age of each representative should be considered before booking their air tickets. Companies should only send youthful representatives abroad and ensure that people with underlying health issues are left behind. Upon return, the representatives should quarantine as per the WHO guidelines in order to protect the vulnerable team members they left behind. Analysis should also be done on the population density in each meeting/conference during the trip and the likelihood of the COVID-19 community spread during and around the conference.
In addition, if employees of a company need a coworking space where they can get together and discuss things after the conference has ended, the company needs to make sure they find the right place for them. For instance, when on business travel in Chicago you can consider coworking spaces that are safe to work in and are careful to follow all the Coronavirus regulations guidance.
Final word
Always assess the necessity of a business trip vis-à-vis the safety risks involved before traveling- Only go on critical business trips in 2021. Remember to take good care of your health: Prioritize a healthy diet and good sleep during your trip. Lastly, remember that not everyone observes the laid down COVID-19 safety protocols, so it is your personal responsibility to keep yourself safe.