The Hidden Gem Holiday Destination for You Based on Your Star Sign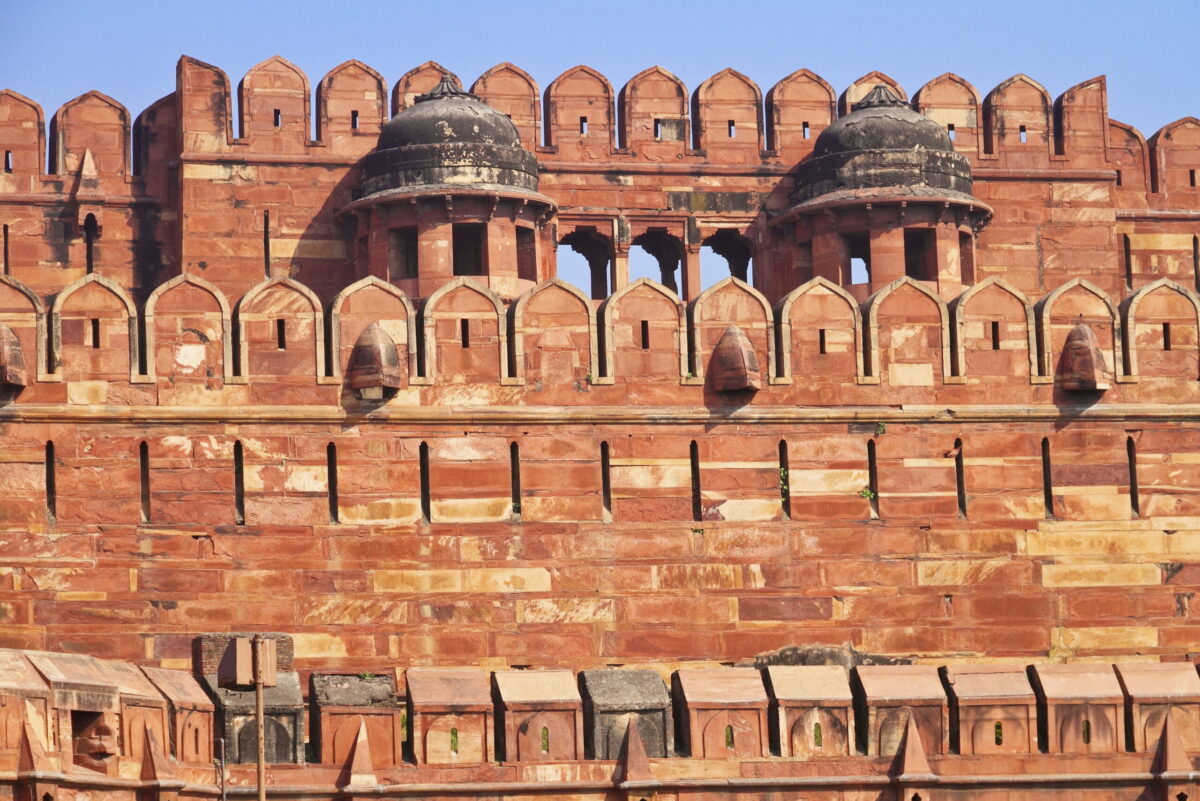 With many destinations abroad open to us once again this year, we Brits can't wait to pack our sundresses and bathing costumes into our travel bags and take off on a much-needed getaway. With so many options, it can be quite overwhelming to choose a location for our summer holiday. But fear not – your star sign could be key to choosing the perfect holiday destination that's a bit off the beaten track.
Astrologer Inbaal Honigman says of the stars guiding our choices: "A holiday is our chance to finally step away from everyday stresses to relax and put our own desires first. Ideally, it would be an activity we'd enjoy enough to recharge us for the next few months. But why is one person's peace another one's horror? It's all to do with our innate astrological traits."
Here, with Inbaal's insight, we'll cover the underrated summer holiday destination for you that'll perfectly suit the traits of your star sign.
Aquarius(January 20th – February 18th) – a soul-searching stay in Vietnam
Despite the fact you're an air sign, the water-bearer that represents Aquarius means you're also deeply connected to the water. You're grounded, honest, and unafraid of going against the grain. These traits mean looking beyond the traditional beach holiday for a destination steeped in meaning and surrounded by serene water.
This makes North Vietnam a great choice. Not only will you be treated to a multitude of gorgeous bodies of water, but you'll also be able to absorb the rich culture and sometimes-troubled history of Vietnam. You'll also find plenty of quiet spots to absorb all of this. Be sure to take a boat ride on the Ba Be Lake and visit Hanoi's quieter cousin, Haiphong.
Pisces (February 19th – March 20th) – a spiritual awakening in Lake Titicaca
Dreamy Pisceans float through life on a wave of imagination, so it's no wonder this fish-represented sign is at one with water. Inbaal says of Pisceans: "romantic water signs love warm and welcoming beauty spots, which could include secluded beaches and hilltop views."
Destinations by the ocean sound ideal, but let's face it, there can be a bit too much hustle and bustle for you on a busy beach. Lake Titicaca, tucked away within the borders of Bolivia and Peru, is a tranquil little escape that allows you to embrace hilltop vantage points and one of the world's most spellbinding bodies of water in peace and quiet.
Pisceans are one of the most spiritually connected signs, so you'll love Lake Titicaca's deep spiritual history. It's known as the birthplace of the sun, and the ancient Incas believed their ancestors rose from the enchanting lake – thus possessing godly powers. Immerse yourself in these blessed waters away from hectic beaches for the perfect Pisces holiday.
Aries (March 21st – April 19th) – a safari holiday in Zimbabwe
Ever the thrill-seeker, Arians aren't going to be satisfied with lying on a beach or a sun lounger for a whole week. You're confident and sporty; a leader of the pack. That's why an adventure holiday is the perfect option for you.
There are plenty of options to choose from when it comes to adventure holidays, but why not lean into your wild side and opt for the experience of a lifetime on a walking safari tour? You can find these tours in Zimbabwe at the Hwange National Park. Put your steely demeanour to the test by walking among elephants, lions, leopards, and many more beautiful creatures in this once-in-a-lifetime adventure.
Taurus (April 20th – May 20th) – green landscapes in Lacoste
Taureans are at one with nature. You're the most grounded of the earth signs and the most connected with nature and greenery. You enjoy serenity and rich cultures on your holidays, so we've found the perfect destination for you – Lacoste in France.
This medieval village, described as a storybook location, is surrounded by all the lush greenery you could ever need, providing a sense of peace and a strong connection to nature. As well as immersing yourself in the landscape, you can explore the picturesque 11th-century chateau and admire the traditional architecture. This nature-rich town is the perfect snapshot of times gone by.
Gemini (May 21st – June 20th) – nightlife and culture in Varna
Intense and always-on-the-go Geminis don't need a serene location – you're always lusting after a buzzing atmosphere and activities to keep you entertained. A good nightlife is essential for your holiday destination, but you also want an adventure during the day too. Inbaal says: "this intellectual air sign will love getting off the beaten track to a destination that will challenge their perception. A city break that will get them thinking as well as relaxing is ideal."
That's what makes Bulgaria's Varna the ultimate destination – this underrated gem offers lively clubs by night and magnificent Roman monuments by day. Unleash your social butterfly in the evenings and recalibrate by exploring the Roman baths by day. It's the perfect holiday to nurture the duality of your personality.
Cancer (June 21st – July 22nd) – community vibes in Kenya
Caring, nurturing Cancers will enjoy connecting with others on holiday. You're the mum of your friend group, so a family feeling is your vibe. For this reason, community tourism could be the holiday you never knew you wanted. With this type of holiday, residents invite tourists to immerse themselves in the local culture and community.
Kenya is one of the most enriching places you can visit on a community holiday. You can take part in an immersive experience that'll introduce you to many Kenyan communities, and you can put your nurturing side to work. Help out at soup kitchens, visit Maasai tribes, and make connections you never thought possible in this destination of a lifetime.
Leo (July 23rd – August 22nd) – extrovert paradise in Gili Trawangan
Fierce, charismatic Leos are unsurprisingly total party animals who love a bit of glitz and glamour. You're confident and totally out there and you love to encourage your friends to be bolder too. A party holiday with your favourite people is perfect for you – but instead of heading to cliched destinations, why not try a lesser-known party destination like Gili Trawangan?
This tiny island just off the coast of Indonesia is the best-kept secret when it comes to a party holiday with a touch of luxury. Choose from chic boutique hotels and dance the night away in some of the best clubs and venues you'll ever experience. Because it's not as well-known as some other party islands, it's the perfect environment to bring your friends out of their shells to embrace their wild side like you.
Virgo (August 23rd – September 22nd) – reset and relax in Rajasthan
You might think a city break with a carefully crafted, packed-to-the-rafters itinerary would be the best getaway for hyper-organised Virgos. But, in fact, the opposite is true. Your incredible practicality can sometimes lead to burnout, so you need to use your holiday to recalibrate and take those potential stresses away. Inbaal comments: "sensible Virgos will favour luxury and comfort on their getaways."
A spa break is the perfect way for you to recharge – and what better way to do that than with ancient treatments in India's Rajasthan? With traditional Ayurveda, doctors will identify your dosha (body type) and give you tailored treatments. This may include Shirodhara, a healing technique where a warm liquid is poured on your forehead and combined with massage, or a four-handed massage, where two masseurs knead you at the same time.
Libra (September 23rd – October 22nd) – mix it up in Praia Da Rocha
Energetic social butterfly Libras want a holiday with everything. You love socialising, so a good nightlife is essential. But you've also got a softer side that likes a bit of serenity every now and again. Portugal's hidden gem Praia Da Rocha is the destination for you – a buzzing nightlife complemented by relaxing days on the beautiful stretches of beach.
You'll want to keep busy during the day, and there's plenty to explore in Praia Da Rocha and the surrounding areas. Water sports are a must, and you can absorb breathtaking views of the surrounding rock formations and cliffs. Try out a day of hiking in nearby Sagres, visit the Lagos Zoo, and take a few days to soak in some glorious rays and sights.
Scorpio (October 23rd – November 21st) – soak up the romance in Aix-en-Provence
Mysterious and strong, Scorpios buck the trend of dreamy water signs. But you're a total romantic at heart, so you're still in touch with your emotions. Paris is the traditional destination for lovers of romance, but it can be overrun by tourists. For a similar vibe without as much hustle and bustle, try out another French destination: Aix-en-Provence.
Here, you'll be treated to similar architecture and hidden alleyways to explore, but with the added bonus of a sunnier south of France climate. There are plenty of cutesy cafes to visit that won't be quite as busy as their Parisian counterparts. The Cours Mirabeau is a must – it's a long stretch of renaissance buildings, sparkling fountains, and classic pavement cafes.
Sagittarius (22nd November–21st December) – solo exploration in Tikal and Flores
Sagittarians have the unique ability to be the life and soul of the party and fiercely independent at the same time. People are drawn to your charisma, which means you've probably already got a busy social life. To decompress, your summer holiday is the perfect opportunity to lean into your independent side and take a solo adventure. Inbaal says: "your action-loving side means an active holiday fits the bill. You'll love to get your pulse racing and even take some impossible selfies."
For a memorable experience, why not head to Flores and Tikal in Guatemala? Known as one of the best countries for solo travel, Guatemala has a lot to offer. In Tikal, you'll find some of the most famed ancient Mayan ruins – in fact, it's a UNESCO World Heritage Site, so you know you're in for a treat. Stay in the nearby Flores, where you can explore the quaint cobblestone streets, relax on rooftop bars, and even take part in a rope swing.
Capricorn (December 22nd – 19th January) – mountain climbing in Tibet
Ambitious and determined Capricorns never rest, even on holiday. But that works for you, and you wouldn't have it any other way. An adventure holiday is going to keep you entertained, and it's even better when you're surrounded by breathtaking scenery. Tibet is known for its mountain ranges and is the home of the tallest mountain in the world, Mount Everest, but there are plenty of other peaks to discover more casually.
Mount Kailash is considered the most sacred mountain on the planet and is central to multiple religions including Buddhism and Hinduism. It's a challenging trek but is less daunting than exploring the likes of Everest. Plus, you can take some moments of tranquillity and take in the sacred nature of the mountain.
Here are some related articles you may find useful: