The Complete Guide To How To Get A Job In Germany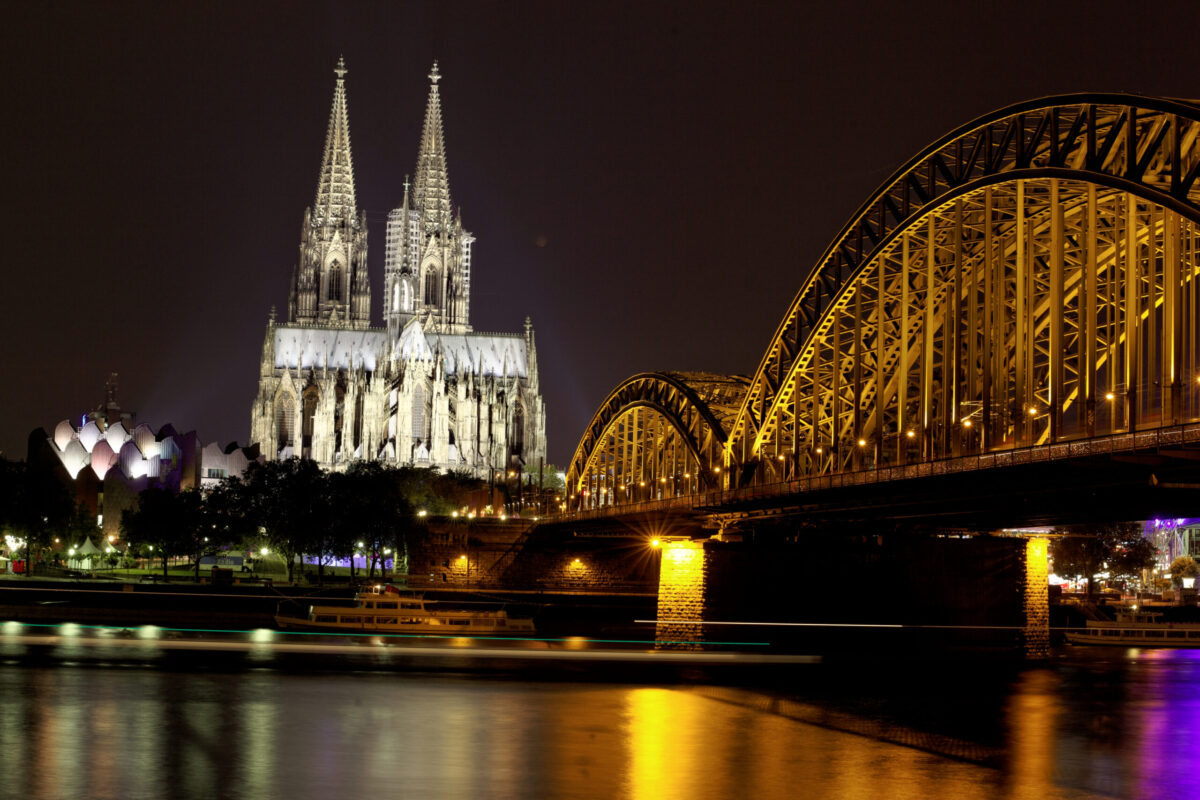 Do you want to find a job in Germany? We will cover everything from the job hunting process, what employers are looking for while looking at an application, how to apply, and where people can look for information. 
Written by KC Raj
For some of us, moving abroad and working is a dream. For others, it's an opportunity that doesn't seem worth the trouble or expense. But if there's one thing we all agree on, it's that living anywhere other than our home country opens up new possibilities and opportunities-some of which might not be available at home. And while many countries offer better pay or more affordable housing than our home country does right now, there are also challenges specific to each location, including difficulties with transportation.
1. What's the best way to find a job in Germany?
Every year thousands of people migrate from their home country to Germany because of its flourishing economy and job opportunities. Average salaries are even higher than you receive in other European countries like France or Great Britain.
You can earn good money and have a high living standard with many benefits like the German social security etc.
There are many employers in Germany looking to employ people and job markets are flourishing with high demand for many categories of employees.  More and more people are looking for jobs in Germany.
2. How can I apply for a work permit?
Firstly, you can apply for a work permit directly at the German consulate situated in your home country. In other countries, the sponsor or the company hiring a foreign employee should apply for a work permit first and send it to the applicant. The employee then lodges an application for an entry visa to the consulate in their home country.
In Germany, you only need a job offer and a contract from the employer and then you can make an application for a work permit and visa in the German consulate of your home country or country of residence.
It does not mean that this is sufficient to apply for a residence permit to enter Germany, stay and work as the applicant will need to provide documents related to their work experience, employer references and academic and professional qualifications appropriate to the role offered by the employer.  Travel and health insurance valid for at least 3 months after the proposed arrival date in your application is required as well as your passport and other documents.
Once you have received an offer of employment and contract you must contact the German consulate for an appointment to lodge your application. While waiting to hear from the consulate you should work on the application for example; completing a specific application form, arranging all required documents etc.
Once you get your entry visa, the German consulate issues an entry permit based on your work permit, that allows you to travel and enter into Germany.  After you arrive in Germany and complete the initial formalities with the employer you will need to approach the local immigration office to get your residence and work permit card is issued.
3. Do I need any specific qualifications or skills to get a job in Germany?
The Skilled Immigration Act, March 2020 clarifies the required qualifications.  A  vocational qualification such as a diploma is also considered an acceptable foreign qualification for a work permit. In fact, a diploma holder is also considered a skilled worker or personnel. The diploma will need to be three years old and accredited by the state Government.
You will need to ensure that your professional and academic qualifications appropriate for the role are recognised in Germany.
In addition you will need to show German language proficiency (at least B2 level).
Most employers will look for an employer reference and at least three years previous work experience.
Find a job through the internet
There are many jobs in Germany on offer, and you can find them by looking through the various websites (Monster, Stepstone, Etc.). It is often worth subscribing to these portals as new opportunities come up regularly.
Seek advice from specialized employment agencies [When you are already in Germany]
If you are not finding what you're looking for on the internet, we recommend that you contact a German employment agency as they usually have access to hundreds of jobs. Examples of such agencies include Adecco, Manpower and Randstad. Furthermore, many international companies will recruit through job agencies, so it is well worth approaching these agencies to see if they can help you in your job search.
Step into the world of work with a language course
We recommend that you take a German language course in your home country, before moving to Germany. But if you have already arrived in the country, it is possible to enrol on a German language course from the local Institute.
One of the best ways to gain employment in Germany is by speaking German fluently.
Apply for work licenses
As soon as you have arrived, you should register with your local authority (Town Hall). If you are an EU or American citizen, this process can be completed at the town hall. You will need to present your passport and fill in an application form. It doesn't take very long, but it is necessary for your legal status in Germany.
Be patient
Sometimes finding employment in Germany can take time, so you need to be patient.
But don't give up! For example, many German companies operate an "internal" job market, where employees pass on information about vacant positions to their colleagues. That means a good chance of finding a place by networkingwith your friends/colleagues at companies you would like to work with later.
Volunteer!
If you don't want to wait, there is the option of volunteering in Germany.  The volunteer organizations will be able to give you more information on the various possibilities available for volunteer work. That is a good option if you are looking for short-term work experience but don't have any paid employment options in mind.
Do some research on the types of jobs available in Germany
There are many jobs available in Germany that you may not have considered, particularly in administration or customer service. The most popular jobs with internationals are English teaching and engineering for people who have degrees in these specialized areas.
Don't be afraid to travel around Germany to find what you want
In Germany, there is a tendency for recruitment processes to be centralized. That means employers often have their headquarters in a large city and then branches in other areas of Germany. So if you are looking for jobs in Munich, it might also be worth visiting Karlsruhe, Stuttgart and Frankfurt.
4. How much money will I earn as an expatriate worker in Germany?
The average salary for a skilled worker (a worker with a degree) in Germany is between €3,000 and €4,000 gross per month.
The salaries are similar to those of Spain or France and represent an excellent quality of life. You will also receive your payments on time each month!
Can I work in Germany without a contract?
Yes, you can work without signing any contract with your employer.
However, we recommend that you sign a temporary contract because the job market in Europe is continually changing. It could be challenging to get out of that situation (not getting paid, for example).
If something happens, you will have an "insurance policy" that will guarantee your rights at specific points throughout the working relationship. Of course, it is also essential to make sure that this "insurance policy" covers everything you need (for example, healthcare or support for family members Etc.)
What about overtime? Do people get extra pay for this?
Hourly workers (for example, factory workers) will generally receive overtime on top of their average salary and paid  25% extra for anything between 1 and 2 hours of overtime, 50% extra for anything over that.
It is the same for people working in the building industry. However, large companies will always pay more than private individuals carrying out work on their own homes or property because of insurance policies and other factors.
The best option would be to enquire with a company yourself (especially if you have some experience in this field) and see what kind of rates they offer and whether it meets your needs and expectations!
What is the German culture like, and how do you adapt
The German work culture is one of the main factors that people need to be aware of when moving and working in Germany.
If you are starting a new job, you will get excellent support from your employer at every point during your first few months. They will do their best to train you and accommodate any problems with your language skills or knowledge of the area/country/ city Etc.
There's no such thing as "late for work" in Germany – employees should always arrive 10 minutes before their shift starts. That is just one of the many things that people need to adapt to in Germany, but it should be straightforward if you are an experienced worker.
Overtime work requires special permission before starting and needs to follow specific rules (you can't work more than 25 hours per week, for example). These rules might seem complicated at first glance, but they are there for your safety!
Should I learn German before moving there?
It is essential to start learning German as quickly as possible – within the first three months after arriving in Germany. The best way of doing this would be to find a young German student and offer them money (€100-120 per month for example) to spend an evening a week with you, teaching you German.