The Climate In Portugal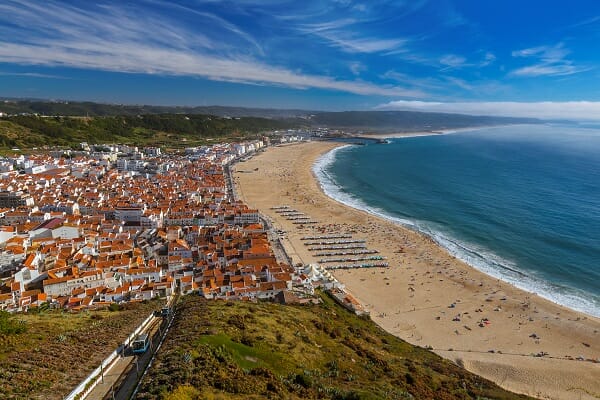 Given the close proximity of northern Africa to the Portuguese mainland, approximately 200km across the eastern Atlantic, it is not surprising that Portugal has one of the warmest climates in Europe, with summer temperatures in the south of the country averaging around 28C (18C annually) and 20C in the north (15C annually).
Portugal has a relatively high rainfall for a southern European country. At an average of 854mm per year, it isn't significantly lower than the UK's at 1,091mm and higher than Germany's at 700mm.
Most of the rain falls between October and March. Generally, you can rely on sun during the months of May to September across the country, with the hottest temperatures found in the country's interior, sometimes reaching 40C and above. The Algarve has a famously agreeable climate with average temperatures of 28C, rarely exceeding 35C at the height of summer, and cool Atlantic breezes moderating any extremes of heat.
Conditions are different in the island territories of Madeira and Azores. The former lies 1,000km off the coast of mainland Portugal and 600km from west Africa and enjoys a temperate climate at sea level with summer temperatures averaging around the mid 30Cs, with more variable temperatures in the mountainous interior. Rainfall is unpredictable, and severe Atlantic storms occur a number of times every year.
The Azores, an archipelago of nine dispersed volcanic islands about 1,100km west of Lisbon in the mid-Atlantic, have a mild climate where summer temperatures average around 23C with a maximum of 27C. The only thing that is certain about the islands' climate is its uncertainty. Rain can fall at any time of year, with some areas in the east experiencing an average of 700mm annually.