The Challenges of Remote Work While Travelling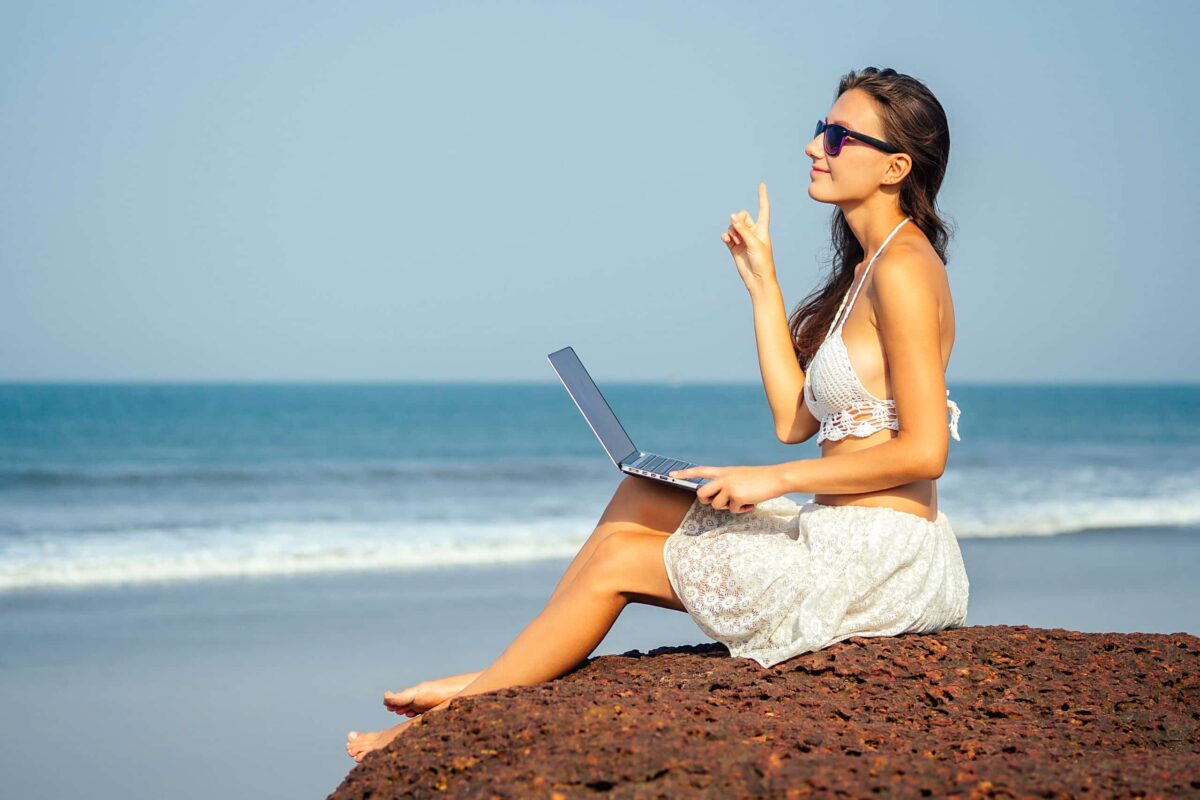 One of the key benefits of remote work is the ability to work while you travel. However, this has its challenges, especially for those who offer virtual assistant services. Today, we'll look at some of the issues that remote traveling workers face and explain how to overcome them. To learn more about this, proceed to the paragraphs below.
1. Isolation
For people who travel alone or are used to being in offices, solo work might feel lonely. Luckily, there's a straightforward solution – co-working spaces. You're likely to find several of them in big cities all across the world, and the only thing you'll have to do is pick the one that suits you.
Aside from alleviating loneliness, a co-working space will provide you with a stable internet connection and a quiet working environment. The latter is especially important if you have to make many calls, as virtual assistants often do.
The prices of such spaces differ depending on their location. Some companies, such as WeWork, give you access to all their offices worldwide for the price of a monthly membership. The problem with co-working spaces is that single-day passes tend to cost quite a bit, sometimes up to 70% of the monthly fee.
2. Time Zones
Working across different time zones can be either a hindrance or an advantage. The biggest challenge here is keeping track of the difference between your and your clients' timezones. Tools like WorldTimeBuddy can help you out with this.
The upside here is that you can choose your destinations based on the time difference and, in effect, choose when you start your workday. So, for instance, if you're not an early riser, you can travel to a location where you won't have to open your laptop before noon and still be aligned with your client's working time.
3. Irregular Schedule
A great thing about travel is that it takes us out of our daily routines, which can feel very refreshing. However, if you're a frequent traveler, you may fall victim to a chronic lack of routine and schedule, which can be detrimental to your work.
There is a way out, of course. You'll have to prioritize your job and let all the wonders of travel fall to second place.
Once you find an excellent place to work in and are acquainted with the time zone you're in, you should make yourself a work schedule and stick to it. Decide what time you're going to start and finish your work every single day. Doing this will help you ward off procrastination and stay as productive as possible.
Then there's the other extreme – overwork. Since it's so easy for remote workers to lose track of time, some of them tend to work longer than necessary. Such disruption of the work-life balance combined with travel can burn you out quickly. That's why, as essential as it is to know when you begin your workday, it's just as crucial to know when to end it.
4. Low Internet Speed
Despite the widespread belief that decent WiFi is available almost anywhere, the world is not yet there. Therefore, it is not wise to rely on public WiFi when traveling, especially if your job involves video calls and uploading files. Sometimes, even less demanding tasks like sending emails can be a challenge.
The best thing you can do is think ahead and find yourself a spot with a good connection before you set out on your trip. As we mentioned earlier, co-working spaces are a good choice, but not the only one. You can easily find accommodation with high-speed WiFi on Airbnb or Booking.com, or perhaps even a cafe, if that's where you prefer to work.
Planning is essential here, so do not leave anything to chance!
5. Equipment Failure
No matter how good your equipment is, technology can always surprise you in the most unpleasant ways. In other words, you never know when something might go wrong with your laptop, camera, or any other piece of gear. Finding someone to fix it in a city and country that you don't know well can be a colossal waste of time and, possibly, money. Because of this, it is vital that you have a backup for all your essential equipment.
Since carrying two laptops might be a hassle, you can get a mini laptop or a tablet with a keyboard as a substitute. They don't have to be as fast or powerful as your primary computer but get the job done until you can get your laptop up and running again. Other useful devices for a remote traveling worker include power banks and external hard drives.
Here are some related articles you might find useful: