The Best Places To Live The Expat Life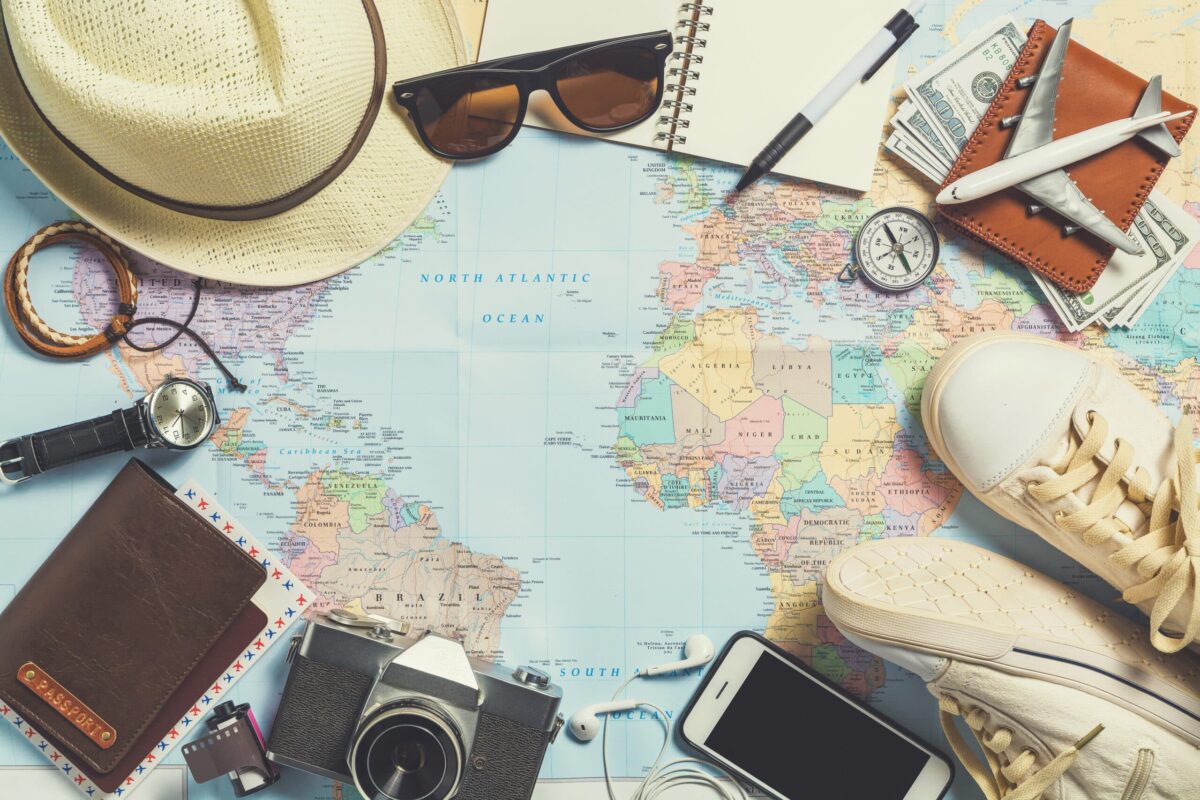 Did you know that there are approximately nine million American expats currently living the expat life around the world?  The desire to live abroad has never been greater but taking the leap can often feel overwhelming and scary.
Do you want to live somewhere with other English speakers or a more beneficial cost of living? Do you prefer being in a city or near nature? Do you want to explore on the weekends or immerse yourself in your new home?
All of these open-ended questions require a healthy amount of researching and soul searching.
To spark your imagination, here are some of the best places around the world to live the expat life.
Southeast Asia
Asia is one of the most affordable continents on the planet. Home expenses are minimal, and public transportation is both cheap and efficient. As such, expats here typically boast plenty of excess funds to help them further explore the diversity of the region, from beaches of Bali to the islands of Indonesia.  Popular Southeast Asian expat countries include Malaysia, Thailand, Vietnam and Singapore.
Malaysia has the benefit of English as its first language and a top-notch healthcare system, while Thailand enjoys a strong infrastructure and easy flights to just about anywhere in the region. Meanwhile, Vietnam benefits from low crime rates and a growing economy.
Finally, there is Singapore, which consistently ranks among the best countries for expats to reside. It is especially attractive for families, as the education system is excellent and job security is strong.
If the delicious cuisine of Asia isn't enough to tempt you, then perhaps the location will. Expats in Southeast Asia have an easier time meeting up with missed loved ones stateside, as they can easily meet in the middle for a holiday Hawaii cruise or a snorkeling adventure in Fiji.
Southern and Western Europe
Europe is an ideal location for expats who have the flexibility and desire to see as much as possible. With its network of trains, buses, ferries and bikes, it is easier to travel between countries in Europe than any other continent.
In Southern Europe, Spain and Portugal offer both affordability and unparalleled beauty. They are ideal for self-employed digital nomads who long for beach-facing views, leisurely siestas and an amenable year-round climate.
There are also healthy expat communities to be found in Western Europe, specifically in Switzerland and Germany. That's because their economies are strong, and their schools are second to none. While the cost of living can be high – especially in Switzerland – their central location places residents within easy reach of the ski slopes of the Alps and the romantic delights of France and Italy.
Central America
Central America is ideal for those who want to stay in the same time zone as the United States. It's also ideal if you are interested in perfecting your Spanish language skills while also indulging in a wealth of adventure.
Close to home are the advantageous Central American destinations of Costa Rica and Panama. Expats have been flocking to Costa Rica for decades in order to benefit from its healthy lifestyle, stunning nature and safe government. Likewise, Panama offers beneficial expat tax breaks, first rate infrastructure and affordable yet reliable medical care. Plus, Panama accepts the U.S. dollar.
Their warm, welcoming people, charming yet modern cities, numerous national holidays and leisurely way of life make these Central American countries particularly attractive.
The Middle East
The Middle East is an especially popular region for young professional expats. That's because the starting incomes in countries like the United Arab Emirates, Saudia Arabia and Kuwait are higher than in the United States, and promotions are much more common.
What's more, the majority of inhabitants living in countries like the UAE are actually expats, meaning you'll feel right at home among the melting pot of people. The location and the notoriously higher wages make travel to and from Eastern Europe and Africa particularly easy and inviting.
Are you considering living the expat life abroad? These are just a few inviting regions to ponder as you prepare to take the leap.