The Best Places To Live In Barcelona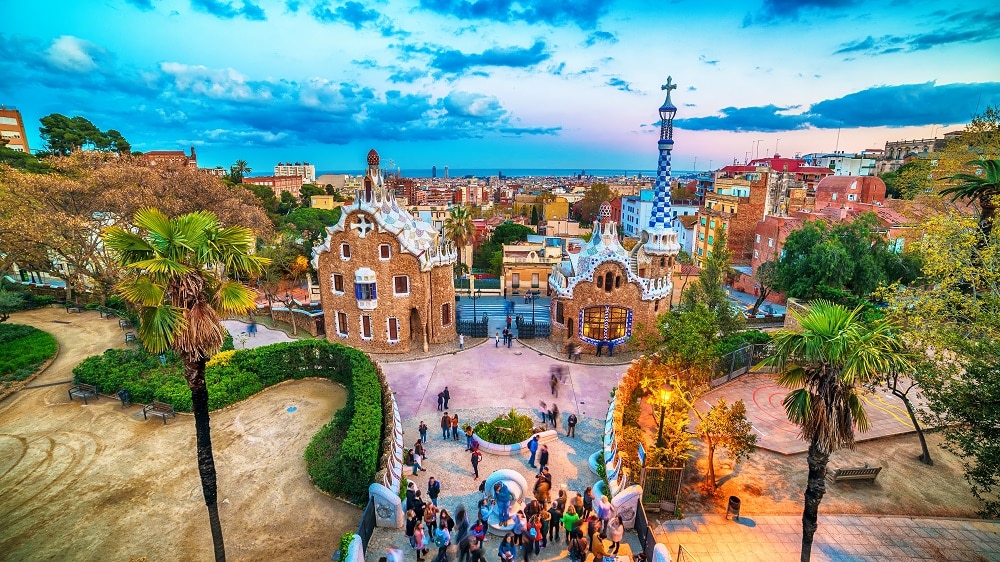 Where are the best places to live in Barcelona?
Barcelona is a cosmopolitan city, popular with expats.  Here we look at some of the areas of the city where expats commonly live and set out some of the attractions of each.
Barcelona is the second largest city in Spain with a population of around 1.6 million (around 5.5 million in the wider urban area).  The city has been a hub for business and trade for centuries and is a major commercial and industrial centre.  It is a financial centre and has an active industrial sector, home to modern industries such as IT and biotechnology.
These are the dry facts, but this is the city with Gaudi's spectacular architecture and the bustling Las Ramblas.  It is a city of culture, alive at all hours, with bars where you can drink Cava or cocktails late into the night.  Add to this its location on the coast and its choice of beaches, and you can see why it is popular with expats.  It also has a very attractive climate with constant temperatures in the upper 20s and 30s C in the summer, drifting down to the mid to low teens in the winter.
Where to Live
Whether you plan to buy or rent in Barcelona it is worth considering a monthly rental in Barcelona when you first arrive: this will give you the opportunity to get to know the city and to work out which area will best meet your needs.  It will also give you the chance to get to know the Barcelona market to ensure that if you do buy, you buy the right property at the right price in the right location.
There is plenty of choice when deciding where to rent an apartment in Barcelona – there are 10 districts and 73 neighbourhoods in Barcelona.  These are some of the areas that are popular with expats:
Cuitat Vella District – The historic heart of the city is a popular multicultural neighbourhood. There are four areas within:  Born with an active nightlife full of bars and restaurants is a popular are for expats to live, the Gothic district allows you to live in the hear of this historic part of the city and enjoy easy access to the sights and the cultural life of Barcelona, La Barceloneta is the maritime area minutes from the beach with popular nightlife, The Raval is an area with a mixed reputation with a history of crime and is now a multicultural area with low cost homes.
Eixample – Home to some of Gaudi most famous works, the Sagrada Familia and Casa Batllóthis, this is a popular residential area for couples and families with highly regarded schools, good services and a great choice of restaurants. It is a very safe area with wide boulevards and excellent links to other parts of the city.  Although there are many expensive properties, cheaper options can also be found.
Gracia – Gracia is one of the main districts within Barcelona and as a former separate town is self-sufficient. The district is famous for its markets and shops as well as restaurants and bars; it also boasts more squares than any other part of the city.  The annual Garcia Festival in August is just one of the activities and festivities in this lively area.  Property rents range from affordable apartments to more expensive homes.
Sants-Montjuïc – Sants is a residential area popular with local Catalan people and Montjuïc is the large hill that dominates Barcelona's skyline, giving great views of the city and of the ocean. Sants is not as attractive as many parts of Barcelona but is well served with shops and easily navigated with good connections to other parts of the city.  Sants-Montjuȉc is popular with families and has affordable property and rentals.
Sant-Sant Gervasi – This is the most exclusive and expensive district in Barcelona which offers green spaces, a small town feeling, and a quiet and tranquil environment. The area attracts families, executives, young professionals and students with its laid-back lifestyle, excellent schools, and high end shopping, bars and restaurants. Houses often have pools and attractive gardens.
Sant Martí – Sant Martí is home to Barcelona's Olympic village and is popular with those who enjoy water sports as it gives easy access to the beach. The area has modern shopping centres as well as more traditional shopping streets. It is the home of new technological businesses transforming from its more traditional industrial past and is regarded as an up and coming area. Although apartments tend to be large, it is possible to find smaller and more affordable homes here.