The Best Places To Live In Alicante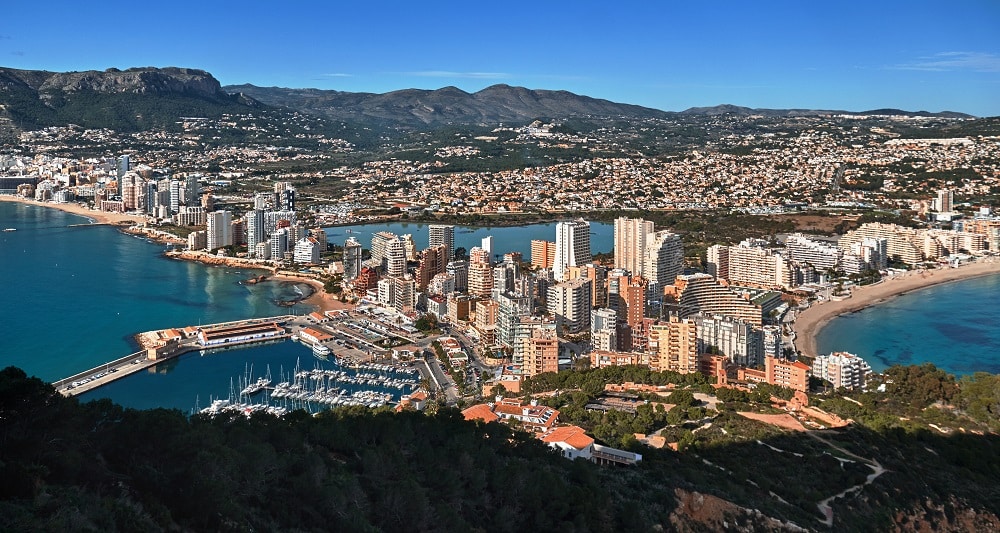 Located in Spain's fourth most populous region (Valencia), Alicante offers visitors and new residents its own distinctive Mediterranean identity and a wonderfully diverse array of towns dotted around the province.
Written exclusively for Expat Network by Annie Button
Alicante province has the highest ratio of foreign residents of all Spanish provinces; around 450,000 people, representing nearly 25 per cent of the total population. The foreign population is above 25 per cent in over 50 municipalities, and tops the 50 per cent barrier in 19 local council areas.
Clearly then, if word of mouth is an accurate guide for those contemplating settling into a new home in the Spanish sun, the foreign community of Alicante have already spoken with their feet – and their removal vans.
Here we check out six of the province's popular towns and cities which highlight why Alicante has lured so many new residents to its sparkling shores.
Alicante
First of all… the capital. Even if you decide not to live in the city, you will still want to discover its 7,000-year-old-charms. It is also the main transport hub, located on the Autovía del Mediterráneo highway route from Barcelona to Algeciras, and with Alicante-Elche International Airport nearby.
Overlooking the city is Santa Bárbara Castle, on Mount Benacantil, while below the palm tree-lined Explanada de España, paved with 6.5 million marble tiles, is considered to be one of the most attractive promenades in Spain. A few kilometres aways is Tabarca Island, at one time a refuge for Barbary pirates but now just one of Alicante's many stunning coastal tourist attractions.
Elche
Located inland from Alicante, this historic city is home to three UNESCO World Heritage listed sites, including the Palmeral de Elche, Europe's only palm grove. Elsewhere, the city's Moorish influence is highlighted by its northern African architecture, and it's more recent history Christian history is featured in the Basílica de Santa María, whose tower offers spectacular views of the surrounding area.
Benidorm
The coastal resort's image as a party town contrasts with its genuine appeal as a magnificent Mediterranean holiday destination. Its history can be traced as far back as 3,000 BC, with remnants from the Roman and Punic eras. Its "modern" tourist history dates to 1925, with an extension of the port and the first hotels being built then. More recently, it became a renowned holiday hotspot for visitors from inland Spain in the 1950s, before being discovered by foreign tourists. Now slightly outnumbering their Spanish counterparts, they – and the 70,000 permanent residents – have been drawn to Benidorm by its exceptional beaches, exquisite Spanish and international cuisine, and bustling festivities and nightlife.
Orihuela
Sitting at the foot of the Sierra de Orihuela mountains, the municipality also extends 20 kilometres away on the coast to Dehesa de Campoamar, popularly known as Orihuela Costa. The Segura River flows through the town, while the nearby limestone mountains rise impressively from the valley floor – Their sharply steep cliffs being popular with rock climbers. Key attractions back on lower ground include Orihuela Castle, built on the ruins of a mountaintop Arab fortress; and Orihuela cathedral, initially constructed as a Gothic church over the top of an Islamic mosque and featuring a fascinating mix of architectural styles.
Torrevieja
Originally a salt-mining and fishing village, Torrevieja is today a popular holiday resort on the Costa Blanca located between the sea and two large salt lakes (Las Salinas). These are what give the town its pleasant and healthy microclimate. In spite of fairly rapid growth in recent years, the town is especially popular for family holidays, so the ideal place for those keen to settle in a more relaxed tourist ambience than that found in other Alicante resorts. It extends along 20 kilometres of coastline, with six wonderful beaches.
Calpe
The town is located 70 kilometres north of Alicante city, at the foot of the Penyal d'Ifach nature park. This dramatic limestone outcrop is recognised as one of the most visually imposing features on Spain's Mediterranean coastline. Visitors can climb to the top of the rock and enjoy breathtaking views over the town and shoreline – even as far as Ibiza on a particularly clear day. Birds of prey (including peregrine falcons) can be seen on the rock; while back on the coast Calpe sits between two attractive beaches divided by the nature park.
Jávea
Jávea is a small, historic town situated between Valencia and Alicante airport, it's convenient location means that you can easily explore the surroundings by local transport. The coastline stretches from Cova Tallada to Cala Granadella and is home to an array of beautiful coves and beaches. From the sandy Playa del Arenal to rocky beach, La Caleta, there's something to please everyone. The historical centre, the port, the Montgó Natural Park, and delicious gastronomy that Jávea has to offer, makes it a haven for those wanting to live in Alicante.