The Best Florida Cities For Digital Nomads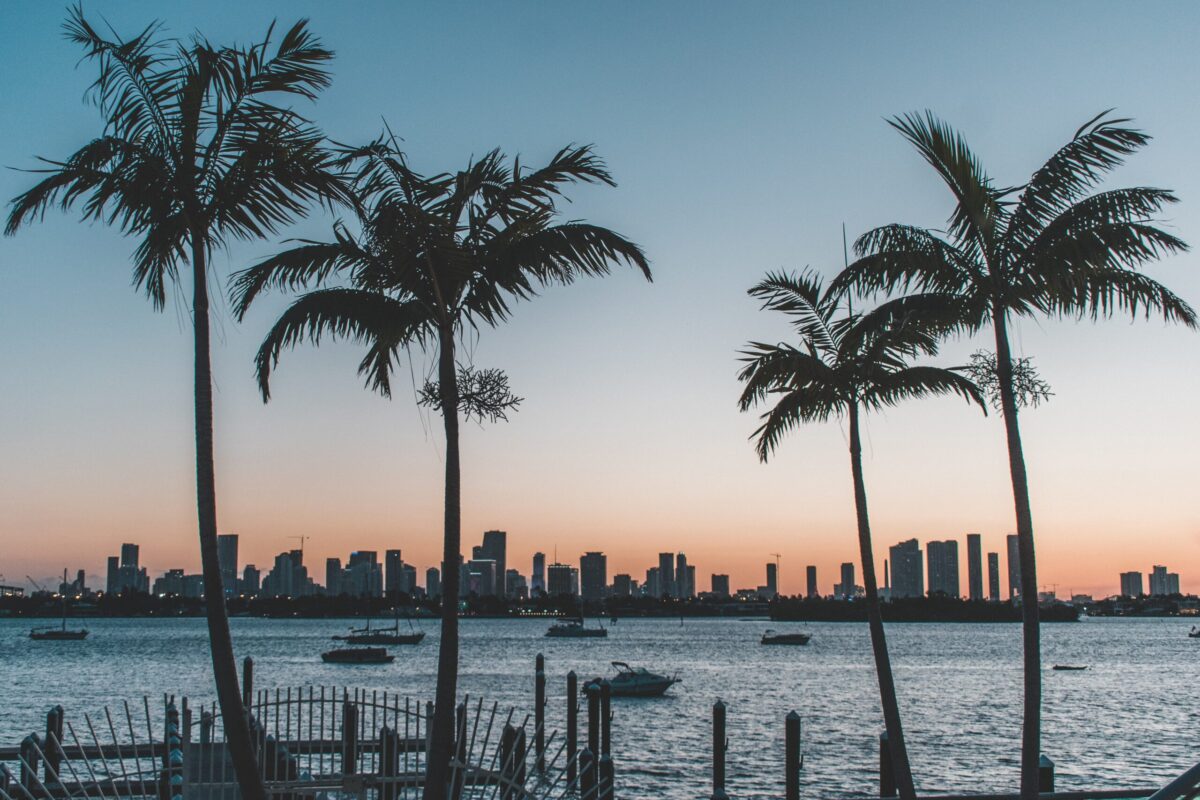 Nomadic life is a dream come true for many. Nothing beats the opportunity to swap the old 9 to 5 for a chance to work while traveling the world. And with technology on our side, the latter has never been easier. Everything you need to accomplish such a venture is a laptop and a proper Internet connection. If you are especially fond of nice weather, the sunny state of Florida may prove a perfect temporary spot for you.
However, not all cities here are created equal, as far as remote workers are concerned. This article will introduce you to the best FL cities for digital nomads.
Who Are Digital Nomads?
Before we dive deeper into what it is that makes the best FL cities for digital nomads truly the best, let's define the term "digital nomad". Digital nomads are considered people who travel and work, both at the same time. They tend to go from one place to another and rarely stay put for more than a couple of weeks. And while all digital nomads are considered remote workers, not all remote workers are considered digital nomads. The latter are people working away from the office, be that from the comfort of their home or the other side of the world.
Digital nomads are typically young people with no kids or partners, as having a family of their own could slightly complicate their journey. They tend to venture into this kind of lifestyle after gathering their savings. Most of them put the entirety of their stuff into storage units and only bring with a bag or two. If you happen to feel drawn to working while traveling and decide to go through with it, you may want to take a page out of the book of the fellow nomads. Your belongings deserve safe space, so consider placing them inside of a clean storage unit – at least for the time being.
Which Cities in Florida Should You Consider?
We've already made it clear that digital nomads are youngsters. Let's face it, the majority of them prefer the convenience bigger cities bring them. If the hustle and bustle work for you, you'll want to take a closer look at these places:
Miami – Packed with coworking places and opportunities for fun! The city is incredibly diverse and boasts of perfect weather, several beautiful beaches, and otherworldly food! Quite a digital nomad's paradise.
Tampa– Those interested in experiencing the great outdoors may want to temporarily settle in Tampa regardless of the season. The Internet connection here is pretty decent, with the downtown offering the best speeds. There are a variety of coworking spaces and work-friendly cafes in the area as well.
Jacksonville– Combine low rental fees with numerous shared coworking areas, and you've got the true jackpot for a typical remote worker. Jacksonville is full of beautiful sights as well and, like all the best FL cities for digital nomads, gets plenty of sun, too.
St Petersburg– Get your creative juices flowing in the fifth most populous place in the Sunshine State. The city is, by no means, the most affordable to reside in but is pretty cozy. The best place to do business in the area is straight from the Novel Coworking – the place that grants 24-hour access to its members, alongside quality espresso.
Whichever of the above cities you end up choosing, one thing is for sure: you'll never miss out on the fun! As a bonus, all of them have access to the ocean, thus allowing you to seek refuge from work at one of the many glorious beaches.
Are there any other, quieter spots for remote work in Florida?
Short answer – yes! And that's the way it should be. After all, not all of us are all about that urban lifestyle. Some prefer peace and quiet while on breaks from work – the peace and quiet only smaller environments can provide. The best Florida cities for digital nomads desperately in need of serenity aren't cities at all, but actually towns. Here are a few recommendations:
Vero Beach
Anna Maria Island
Jensen Beach
Captiva Island
Delray Beach
Working remotely while traveling, especially from a petite community, isn't the easiest, nor is it for everyone. If it seems to work for you, though, by all means, go for it!
 What Is There to Remember When Choosing a City?
The list of jobs one can do elsewhere is quite extensive. Digital nomads are considered everyone from YouTubers, influencers, and programmers, all the way to graphic designers, online teachers, and more. They barely have anything in common except one thing – the Internet. When deciding on a city to do business from, always choose one offering you a proper connection. Trust me when I say that the last thing you want is poor connectivity. That is especially true if you are dealing with tight deadlines, as bad Internet can, in this case, cause unwanted consequences.
Of course, you don't want your work to suffer because of lousy Wi-Fi. But that's not the only thing that should influence the final verdict. You should also base your decision on the costs of living in the area. Since most digital nomads, at first, rely on their savings to cover the costs of traveling, spending the least amount of money possible is often imperative.
Thankfully, our top picks of the best Florida cities for digital nomads all boast excellent Internet speeds. Some of them are more expensive than others but still remain somewhat affordable according to US standards. Considering plenty of Americans and foreigners find these places attractive, we strongly believe you will too!