Tecnimont wins Das Island work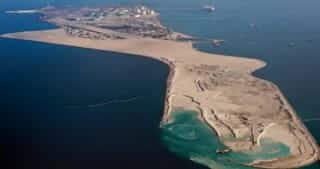 Maire Tecnimont's subsidiary Tecnimont S.p.A. in Consortium with Archirodon has received a Letter of Award (LOA) for an EPC contract with Abu Dhabi Gas Liquefaction Company Ltd. (ADGAS) for the execution of the Package 1 of the IGD Expansion Project (IGD-E) on Das Island, Abu Dhabi, UAE.
Overall project value is about $490 million for the Consortium, out of which approximately $225 million (46% of overall project value) relates to the Maire Tecnimont Group. Tecnimont is the leader of this partnership, in front of the client.
According to the company, completion is scheduled to be within 40 months starting from the effective date, on February 17, 2015.
ADGAS is one of ADNOC Group of Companies which is operating on Das Island, located 100 km north from Ruwais.
Package 1 is part of ADNOC's Integrated Gas Development Expansion Project program that will transfer additional gas from Umm Shaif gas field to Habshan through Das Island, in order to increase the onshore sales gas supply.
The project's scope of work consists of the EPC activities up to Performance Tests for the expansion of the existing facility on the island. Tecnimont's scope consists mainly of the expansion of the existing Gas Dehydration Plant with one additional unit and the related facilities, while Archirodon's scope covers land reclamation, civil and marine works along the western coast of Das Island for the above expansion, including further additional land reclamation work for the IGD-E2 (future gas plant expansion project).
The company says that the Project is important for the peculiarity of the location and consolidates the successful continuity of the Group's operations in the Country in Oil & Gas business after the completion of GASCO Habshan 5 Process Plant and the recent award of ADCO's Al Dabb'iya Phase III Project.
Source:  Offshore Energy Today
Link: http://tinyurl.com/ldwpz36