Tecnicas Reunidas wins gas project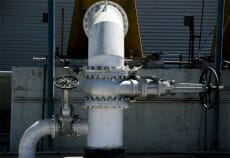 Spain's Tecnicas Reunidas (TR) has been awarded a $700m contract by Abu Dhabi Gas Industries (GASCO) for the construction of the Integrated Gas Development Expansion Project Package 3 in Abu Dhabi, UAE.
GASCO is a joint venture with the participation of ADNOC, Shell and Total.
This project is part of the Abu Dhabi National Oil Company (ADNOC) program to produce 400 MMSCFD (million cubic feet) of additional gas from its offshore fields in order to increase onshore gas sales.
The contract has been awarded on a lump sum turnkey basis and the scope of TR includes engineering, procurement, construction, installation, pre-commissioning, commissioning and test run.
The project consists of several gas processing units, gas pipelines, condensate pipelines and all required interconnections. It is expected to last 40 months.
This is the fourth large project for TR in Abu Dhabi. It successfully completed a project for the Petrochemical Complex of Borouge, the Sahil and Shah Field Development project and it is just starting up the SHAH Gas Gathering Centre.
Source: Construction Week Online
Link: http://tinyurl.com/nmaowy6