Tecnicas win Gasco $700m gas contract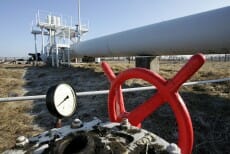 Spain's Tecnicas Reunidas has been awarded a $700m contract for a natural gas project in Abu Dhabi by GASCO.
The contract covers Package 3 of GASCO's Integrated Gas Development Expansion Project aimed at producing 400 million cubic feet of additional gas from its offshore fields and alleviating the emirate's rising gas shortage.
The project consists of several gas processing units, gas pipelines, condensate pipelines and all required interconnections.
As part of the contract, TR will conduct the engineering, procurement, construction, installation and commissioning of the Shah Gas Gathering Centre.
This is the fourth large project win in Abu Dhabi for TR with its previous work including the Petrochemical Complex of Borouge, the Sahil and Shah Field Development project.
"This new EPC (Engineering, Procurement and Construction) contract will considerably strengthen TR´s presence in Abu Dhabi and demonstrates TR's commitment in supporting UAE´s Energy developments," the company said in a statement.
Source: Arabian Oil & Gas
More info: http://tinyurl.com/kz3pmvv