Target win $253m Aramco contracts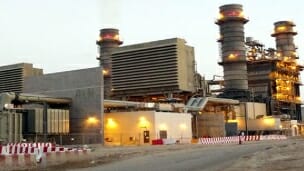 Target Engineering Construction Company, which maintains a strong presence in Saudi Arabia and Qatar, will be responsible for executing a variety of construction projects in the oil and gas sector.
Target was awarded seven contracts totalling AED 930 million from Saudi Aramco   The three main contracts are focussed on improving Saudi Aramco's downstream facilities.
Target will improve the quality of liquefied gas to reduce the percentage of the water component at the Shadqam and Al Othmania liquefied gas stations in a contract worth around USD 64m (AED 235m).
At the Abqiq oil refinery, Target has been contracted to improve the petroleum drainage system in a USD 74m (AED 272m).
Whilst at the Yenbu refinery Target has won a USD 37m (AED 137m) to expand Aramco's liquefied natural gas facilities.
These awards reflect the restructuring process carried out by Arabtec over the past six months, according to the company, and which include the technical and administrative aspects of its subsidiaries, the Dubai-based construction group said in its bourse filing, adding that it seeks to increase its chances in receiving strategic projects in the field of oil and gas construction.
Source: Oil & Gas Technology
More info: http://tinyurl.com/pfs668u