TANAP select contractors for pipeline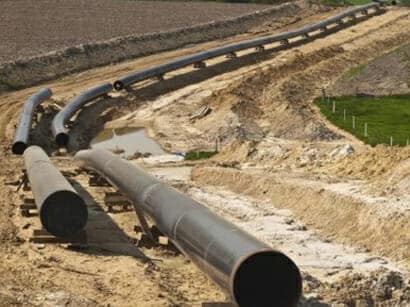 TANAP consortium decides on contractors for pipeline's construction
The consortium of the Trans Anatolian Natural Gas Pipeline (TANAP) has made its decision regarding the contractors for the pipeline's construction, Turkish news agency DHA reported Dec. 23.
Reportedly, the tender's winners are the Fernas Insaat, the Sicim-Yuksel-Akkord consortium, and Tekfen Holding.
They have been invited to the construction of the pipeline's sections running from Georgia's border to Turkish city of Erzurum, from Erzurum to the city of Sivas, and from Sivas to the city of Eskisehir.
The TANAP project envisages gas transportation from Azerbaijan's Shah Deniz field through Turkey up to the country's border with Europe.
The initial capacity of TANAP is expected to reach 16 billion cubic meters of gas per year.
Around six billion cubic meters of gas will be delivered to Turkey, and the remaining volume will be supplied to Europe. In the future, the capacity of the pipeline can be increased to 31 billion cubic meters.
The gas will go to Turkey in 2018, and after the construction of the Trans Adriatic Pipeline (TAP) the gas will reach Europe around in early 2020.
It is planned to commission TANAP in 2018. The project's cost is estimated at $10 to $11 billion.
Following the completion of a legal registration process, TANAP's shareholders will be as follows: SOCAR – 58 percent, Botas – 30 percent, and BP – 12 percent.
As part of the project for construction of the TANAP, the Turkish capital of Ankara hosted Oct. 14 the signing of pipeline supply contracts with six Turkish and one Chinese company, which became the winners of the previously announced tender.
The winners of the mentioned tender are the Mannesmann-Noksel-Erciyas, Umran-Emek, the Toscelik Profil ve Sac Endustrisi, as well as the Chinese contractor Baosteel Europe.
Source:  Trend
More Info: http://tinyurl.com/qdkb53o