Taking A Pet To Spain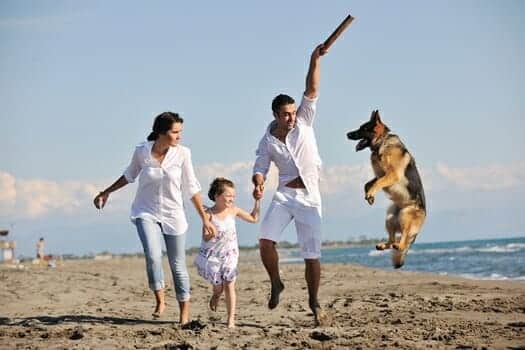 Pets entering Spain must be fitted with an ISO microchip for identification. Citizens of EU countries should bring their pets' passports. What are the rules for British pets now that we are no longer members of the EU?
If you have a pet passport issued by Spain or another EU member state, you can use it to travel with your pet to countries in the EU.
Will UK citizens be able to take pets to the EU in 2021?
When the UK was a member of the EU you could take your dog or cat from the UK to the EU and back again without them having to go into quarantine, provided that they had a pet passport and were microchipped. However, from 1 January 2021 pet passports will no longer be valid for pets from the UK.
The EU has agreed that Great Britain should be given "part two listed" status, allowing pets to travel within its borders providing the owners obtain an animal health certificate (AHC), which confirms that your pet has been microchipped and vaccinated against rabies.
Your pet must be at least 12 weeks old before it can be vaccinated and the vaccination must have been carried out at least 21 days before they travel.
A new certificate will have to be obtained from your vet each time you travel with your pet within 10 days of the date you travel. The document is valid for four months, for a single trip into the EU, onward travel within the EU and for re-entry to Great Britain.
On arrival in the EU, you will need to enter through a designated travellers' point of entry, listed on the EU website here.
UK citizens resident in the EU
If you live in the EU and have a pet passport issued by an EU member state, it can be used to take your pet to the UK.
You will also be able to use the EU-issued pet passport to return to the EU as well.
Requirements for pets from Non-EU Countries
Dogs, cats and ferrets entering Spain from non-EU countries must be accompanied by a health certificate (in Spanish) completed by a veterinarian within ten days from the date of travel. Exceptions to this requirement are animals from Andorra, Croatia, Iceland, Liechtenstein, Monaco, Norway, San Marino, Switzerland, and The Vatican.
Permits are required for birds, especially members of the parrot family. Pets are subject to the payment of duties on their own value, plus insurance and freight. The duty is about eight per cent of the aggregate value of the animal, plus insurance and freight.
There are no quarantine requirements.
Rabies And Other Vaccines
All pets traveling from non-EU countries (except those listed above) must be accompanied by a valid health certificate, showing the rabies vaccine administered at least 21 days prior to travel to Spain. For pets from countries where rabies is not under control, the health certificate is required, along with a rabies blood titer (which measures antibodies) that must be performed at an approved laboratory at least 30 days after vaccination and three months before travel.
All other standard pet immunisations should be up to date, including the DHLPP group for dogs and FVRCP for cats.
Local Resources
Pet foods are widely available in Spain. Veterinary services can be found for a variety of pet species. Newcomers will find bilingual staff at vet offices, especially in larger cities.