Taking Your Pet To America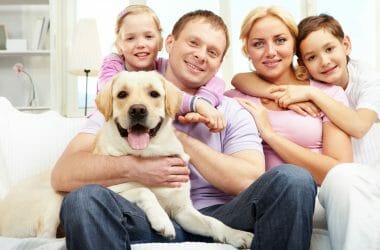 There is a lot to consider when taking your pet to America.
In the US, the Center for Disease Control and Prevention (CDC) is responsible for the regulations that govern the importation of animals and animal products that might cause human disease.
The CDC does not require certificates of health for pets that enter America. However, they may be required by some states and are generally required by airlines. You should check with officials in your state of destination and with your airline prior to your travel date.
Dogs are required by CDC regulations to be healthy and to have been vaccinated against rabies before arrival. These regulations apply equally to all dogs, including puppies and service animals.
If your dog is imported from a rabies-free country, CDC does not require rabies vaccination. However, every state requires that dogs be vaccinated against rabies and it is advisable to ensure that your pet has been vaccinated against rabies at least 30 days before departure. As dogs should only be vaccinated once they are over three months old the youngest a dog can be taken to America is four months old.
Cats are not required to have proof of rabies vaccination on arrival. However, some states require vaccination of cats for rabies, so it is a good idea to check with state and local health authorities at your final destination.
All pet dogs and cats arriving in the state of Hawaii and the territory of Guam, have to meet locally imposed quarantine requirements depending on their rabies vaccination status.
Dogs and cats may be denied entry if they appear to be sick with a communicable disease or if you are unable to provide proof of a valid rabies vaccination. Examination by a licensed vet may be required at the dog owner's expense.
Vaccination against rabies is required for all dogs coming from a country where rabies is present. Dogs must be vaccinated at least 30 days prior to arrival. Dogs older than 15 months of age that have previously been vaccinated (at least three months old) and that has since expired may be imported immediately following a booster vaccination.
It is advisable to microchip dogs and cats prior to transporting them to ensure that they can be easily and reliably identified.
Turtles, lizards and snakes can be taken into the US (see CDC Guidance).
It is currently possible to take birds in to the US, but there are conditions for birds from specific countries (CDC Guidance on Birds).
See CDC's detailed guidance on bringing a pet into the United Statesfor more information and for guidance on other types of pets.