Swiber wins EPCIC contract in S.Asia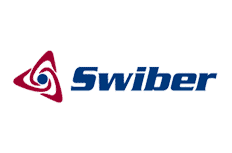 US$310 million contract for EPCIC services from a national company in South Asia
Swiber Holdings Limited ("Swiber" or together with its subsidiaries, "the Group"), a leading global provider of integrated offshore construction and support services to the oil and gas industry, has secured its second largest contract win in the Group's corporate history – an Engineering, Procurement, Construction, Installation and Commissioning ("EPCIC") contract worth approximately US$310 million from a national oil company in South Asia.
The project involves a full suite of EPCIC services for 8 new platforms and associated pipelines required for the development of a new offshore gas field located in South Asia. The engineering work will commence immediately with overall project completion targeted in March 2017. For this project, Swiber will be utilising its in-house state-of-the art construction and support vessels and its highly skilled and experienced Project Management Team.
With this new contract, Swiber's order book will rise to approximately US$1.6 billion- a new record high for the Group. Said Mr. Francis Wong, Group Chief Executive Officer and President of Swiber, "This new contract is awarded by the national oil company for which we had previously completed a floatover platform installation project. Over the years, Swiber has performed offshore projects with a total value of approximately US$1.66 billion including consortium for this customer. This is a testament to the customer's trust in Swiber's capabilities. The new project will provide us with an opportunity to deepen our relationship.
With our experience and expertise in EPCIC services, we are confident of executing another successful project for the customer." Despite the prevailing headwinds caused by the decline in oil prices, Swiber has continued to successfully secure new projects. In December 2014, the Group was awarded its largest contract win – a US$710 million EPCIC project in West Africa.
"Swiber is building a strong momentum in our project wins as this new contract follows on the heels of the West Africa award. As an established provider of EPCIC services for shallow water oil and gas field development, we believe that Swiber occupies a space in the offshore service value chain that will be less susceptible to spending cuts by the oil & gas companies. We continue to see opportunities in our field of expertise and are working on new project tenders in our target markets," said Mr. Wong.
For more information, please visit: http://www.swiber.com/
Source:  www.yourprojectnews.com
Link: http://tinyurl.com/lm873j6