Steps To Creating A General Contracting Business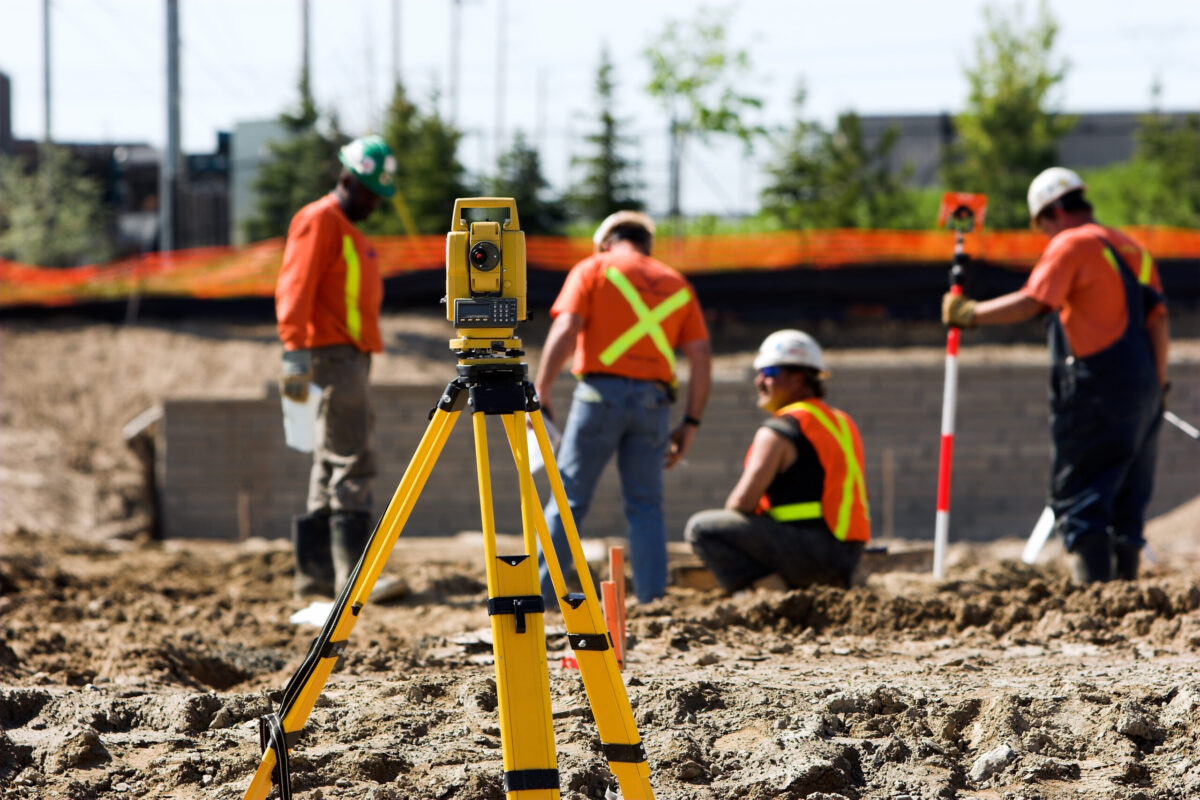 If you've been trying to decide on the best way to utilize your construction skills to create a small business career, general contracting has not only proven its profitability but enduring demand. It's also not too difficult of a field to break into and allows you to continue doing what you love best: bringing your customers' building expectations to life.  Here are the steps to creating a general contracting business.
The most common challenges new entrepreneurs in any field face are the startup process and business growth. There are several components to factor in when creating your general contracting company. You'll need to figure out how to hire subcontractors, register your firm with the state, acquire the necessary permits, and more.
Fortunately, this guide has broken down the basics of starting this type of business step-by-step. So, settle in for a quick read and begin planning your new career as a general contractor!
Step 1: Don't Wait, Get Insured
As a general contractor, you're in an industry that frequently faces significant risks. From job site injuries to structural damage after a storm or equipment theft, preparing ahead of time for the inevitable is critical to your survival as a business.
You can find contractors general insurance online easily enough with a quick Google search. However, it's important to customize your coverages to fit your business needs. Depending on what work you specialize in, your liabilities may vary compared to other contractors in your field.
Regardless, don't put off this step until the last minute. Below are some popular coverages that general contractors rely on to protect their business interests, employees, and clients.
General Liability – This is the foundation of any business insurance policy you own. Its coverage shields your construction company against third-party liability claims, including bodily injury, property damages, and lawsuits involving libel and slander. Remember that a third party doesn't include your employees, just individuals outside of your business.
Commercial Auto – Another essential policy you should have from day one is an auto policy to cover your work vehicles. Whether you are using your own truck or have a fleet of semi-trailers, when you and your team travel to job sites, transporting equipment, and other work-related activities, personal policies won't cover accidents.
Commercial coverage provides a higher level of protection in situations where your construction company is liable for a collision with other cars on the road.
Workers' Comp Coverage – The construction industry is hazardous and often ranks in the top ten most dangerous fields of work. As a general contractor, your employees must meet heavy physical demands. Couple this with worksite dangers, such as slips, trips, falls, and musculoskeletal injuries, and all it takes is one injury claim to devastate your business without this policy in place.
This policy will handle the medical care, associated costs, lost wages, and legal fees should a worker get hurt on the job. States typically require companies to carry these policies, and there's a good chance you won't be able to land any contracts without one either.
Errors & Omissions (E&O) – Regardless of what industry your company operates within, mistakes always happen. But general liability won't always cover them. E&O coverage addresses errors made on a professional level. For example, think of applying the wrong paint colors on a client's walls or using the wrong shingle type on a roofing job. This lapse in judgment is on a professional level and involves more than your employee scratching a wall by accident when moving a ladder out of the home.
If you get sued for the damages caused, you can count on this policy to pay for a portion of your legal fees and any court awards or settlements stemming from the case.
Inland Marine Policy – Don't let the name fool you; this insurance has more to do with transporting assets inland and nothing to do with boats anymore. The reason it keeps the old phrasing is that ships were once the main source of transport back in the day. Now that there are motor vehicles handling the majority of this work, the policy terms have changed with the times, just not its name.
Besides collisions, the inland marine policy will cover everything being transported in the vehicle at the time of the accident. Coverages usually include building materials, tools and equipment, and other company assets en route to a job site or in transport. In addition, incidents of vandalism, theft, and total losses are usually included in this policy.
Step 2: Start with a Plan
Every business, no matter its industry, needs a business plan. By mapping out company operations, conducting market analysis, developing a financial analysis, and some other key elements, this document will prove invaluable to your company. This roadmap helps your construction firm in the present follow a path to the future success you envision.
When you eventually expand, you can rely on your business plan to impress investors and apply for loans. It will give them a clear snapshot of your venture and if your company is worthy of financial backing.
Step 3: Apply for Permits and Licensing
Taking on a career as a general contractor means being responsible for a long list of responsibilities to help successfully guide a construction project through its many phases. Regardless of how large or small your job is, you need to stay on schedule, stay within budget, meet code requirements, and satisfy your client's expectations. All of these expectations have led many states and municipalities to have licensing requirements for general contractors, though they vary depending on where you're operating.
Don't be too surprised if you need to get a surety bond and any permits related to the project you're working on. Failing to meet any requirements set forth by local, state, and federal government could result in your business being shut down, fined, and/or excluded from bidding on upcoming construction jobs.
Step 4: Choosing Your Business Structure
Starting a general contracting business involves a lot of forward-thinking decision-making, which will impact your new company in the future. One big choice you'll need to make is the entity formation you plan to operate as. This choice has far-reaching consequences, especially regarding taxes and liability.
For example, you may opt to initially begin as a sole proprietorship since you won't need to register with the state. But, you take on full financial liability if anything goes wrong. This means that your business assets will be at stake, and your personal ones too.
There are four primary structures that entrepreneurs choose from, but there are sub-structures you could potentially choose.
Sole Proprietorship
LLC
S-Corporation
General Partnership
To learn more about these options and available variations, speak with a financial advisor about your business to determine what is best for your situation.
Step 5: Hire Your Subcontractor and Laborer Crew
Operating a general contracting business requires a significant amount of manpower to get work done. Often, you'll rely on subcontractors for specific aspects of a job, and depending on how busy you are, you may need to hire additional construction managers to ensure your contract stays on course.
A great example is if your firm has been hired to build a home. You'll need to get electrical, plumbing, and HVAC work done. If you don't have skills in these areas or employees that do, you'll need to hire subcontractors with the necessary training and experience to do this work.
Just make sure when drawing up a subcontractor agreement that you use clear language to describe the scope of work and payment. You should also make it a requirement that anyone you hire as a sub carry the appropriate business insurance since your own policies may not protect you if they make a mistake.
Final Thoughts
It's no surprise that so many entrepreneurs choose and enjoy rewarding careers as general contractors. However, before you begin this line of work, make sure to adequately protect your company's path to success by creating a solid foundation to grow upon. Take time to create a comprehensive business plan that includes a solid risk management approach to mitigate industry risks that threaten your survival in this sometimes dangerous industry.
Commercial insurance is a great start to address these hazards and protect your clients, employees, and company interests.