Spain's Non-Lucrative Visa: A Good Option For Those Retiring To Spain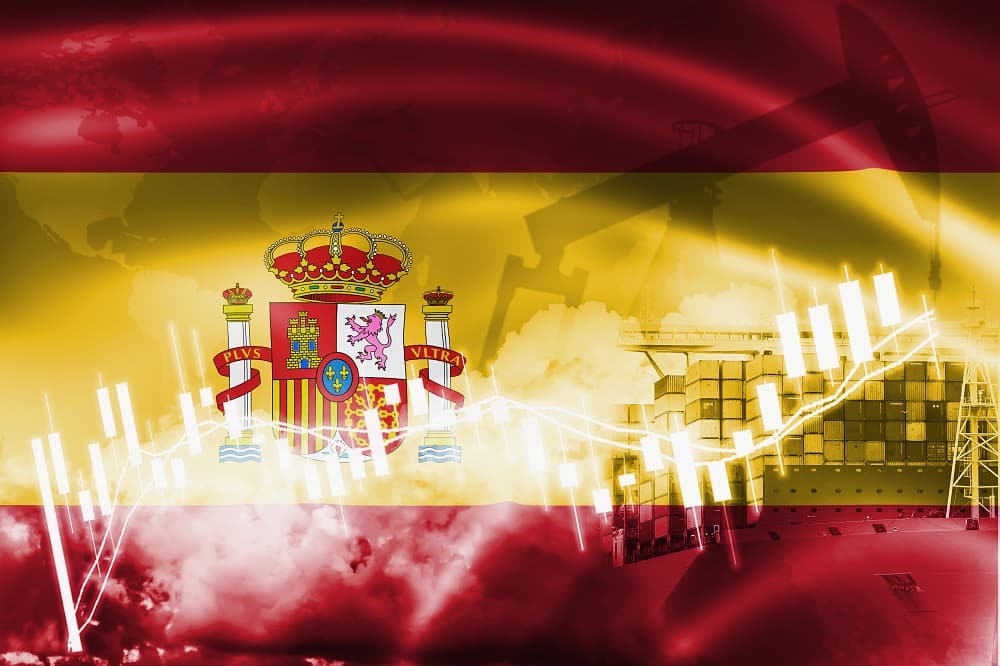 Spain's Non-Lucrative Visa allows non-EU citizens to live in Spain provided they are able to support themselves financially.  It is used by those planning to retire to Spain and is an option for British retirees and other people who do not plan to work in Spain now that the UK is no longer a member of the EU.
What is the non-lucrative visa?
Spain's Non-Lucrative Residence Visa is an option for people who would like to retire in the country as well as those non-EU citizens who would like to live in the country but work remotely from Spain.  It can also be an option for those who would like to spend a year in Spain without working before obtaining a work permit.  As the name implies it is about non-EU citizens who have the financial means to support themselves in the country without working and any accompanying family.
The visa allows you to say in Spain for one year after entering the Spanish territory.  You must spend a minimum of 183 days in the country to be able to renew.  This also means that you will become tax resident and taxable on your worldwide income (subject to double tax treaties).
The visa can be renewed every 2 years until you get permanent residency, which is available after 5 years in the country.
Although the visa does not allow you to carry out any type of economic or professional activity in Spain, it does not require you to invest in the country to obtain a visa.  You simply have to show that you have sufficient means to support yourself (and your family).   That does not mean that you cannot invest in Spain while there with this visa.  You are free to invest in any business and generate additional income.
Although you are not able to earn in Spain while staying under this visa, you can study and this includes a paid internship.
The restriction is not to work in Spain and many people apply for this visa and continue to work remotely for a company in another country.  The visa does not address remote work and this arrangement is generally accepted.  However, in some cases applicants have been refused when indicating that they plan to work remotely and so although this can be a good option for people who want to spend time in Spain but continue working remotely it should be handled carefully when explaining the source of funds you will rely on.
The Non-Lucrative Visa entitles you to travel freely within the Schengen zone.
Requirements for a Non-Lucrative Visa
The following requirements must be met in order to be eligible for the visa:
Demonstrating you have sufficient funds
In the case of the non-lucrative visa, you must prove that you have 400% of the IPREM annually in your bank account.  The Public Indicator of Multiple Effects Income which is the benchmark in Spain for the allocation of aid and subsidies.   In 2023 this means that the main applicant for this visa must demonstrate he or she has at least 28,800€. This is, however, the minimum and a higher amount may be required.  For each dependent travelling with you will require that you have an additional amount equal to the IPREM (7,200€ annually).  Thus the requirement for a couple is 36,000€
The legislation refers to income and the primary way of demontrating this is showing what goes through your bank account.  It is possible to demonstrate that you have the required resources by showing you will be receiving regular income, such as a pension or pensions, that you have savings that you can live off or a combination of both.   You will be required to provide a bank certificate or bank statements from the last six months.  The funds may be in multiple accounts.
Remote work is an issue here.  The treatment of this can vary from consulate to consulate.  Some may accept income from a job or business outside Spain but others may require proof that the employment is to be terminated before you move to Spain if earned income is evident on your bank statements.
Private health insurance
Applicants must have a private health insurance policy with full coverage in Spain with no copayments provided by a Spanish insurance company for at least one year.
If you are a UK citizen who qualifies for an S1 this is now accepted as meeting the requirement to prove you have health cover. This was not the case after Brexit but is now accepted. However, there are some practicalities.  The Overseas Pension Office at the NHS will only send the S1 to an address in Spain and so you will need to ensure it is sent in time to be available for your NLV appointment at the Consulate.  This means you will need to allow time and make arrangments for it to be returned to you in the UK in good time.
The S1 will need to be registered once you get to Spain and the process can only be begun once you have your TIE.  You have 30 days to register for your TIE card and then it can take another 30 to 45 days for you to be able to collect your TIE card.  You can then apply to register your S1 but it can take up to six months for the Spanish Social Security (Seguridad Social) to issue you with the certificate to allow you to register with a Doctor.  Until this happens you will not have access to the Spanish healthcare system and so may need to get private healthcare to cover this period anyway.
Application process for a Non Lucrative Visa
The application process is divided into two parts: the initial visa application and then obtaining the residence card once you enter Spain.
Visa application
The application must be made in your country of origin or there where you are legally resident.  You are not able to apply in Spain having entered the country as a tourist.
You will have to send all relevant documents to the Spanish Consulate:
National visa form (available for download from your local Spanish Consulate website).
Private Health insurance policy from a company authorsed to operate in Spain
Bank certificate, demonstrating the possession of required funds per year.
Photos, 3×4 cm with white background.
Original Passport (minimum validity of one year and at least two blank pages).
A medical certificate (less than 90 days old), demonstrating that you do not suffer from any restricted diseases.
Criminal record translated to Spanish and legalised (issued by the country or countries where the applicant has resided in the last 5 years).
Documents (original and stamped) to prove you have the required financial means through periodic and sufficient income or have an estate to guarantee the required income.
Confirmation will be within one month and the visa will be stamped in your passport and you will then be free to travel to Spain.  The visa will also include your NIE Number.
Interview for Non-Lucrative Visa
You will need to attend an interview at the nearest Spainsh Consulate in your country of residence to progress the processing of your visa application. On the day of the interview, you will:
Meet at the Consulate for the interview.
Submit the supporting document to the interview
Give your fingerprints and facial image.
Pay the visa fee. Check how this needs to be paid with the Consulate as you may need to pay in cash, money order or certified check
Obtaining the TIE or foreigner's identity card
Once you have your visa you must enter Spain within a maximum of 3 months.  You therefore need to think through the timing of your application to ensure you will be able to travel within 90 days of the approval.
Once in Spain, you will need to register on the Padron in your local municipality and obtain your TIE (foreigner's identity card).
What does the Non Lucrative Visa allow you to do?
The NLV is designed for those who do not need to worm in Spain and have passive income to support them.  The intention is that the visa holder of their dependents will not call upon Spain's resources so you cannot access the healthcare system ,are not entitled to claim any benefits in Spain and will be liable to Spanish tax on your worldwide income.
Remote work is a bit of a grey area.  You should certainly avoid using it as the income to meet the financial requirements but many people do work remotely once they have their NLV.  There is no legal restriction on earning funds from workig for a company outside Spain and even though you would have to include this income in your Spanish tax return this will not cause any problem when renewing your NLV.
As a holder of an NLV you can spend all of your time in Spain.  You can also travel to other EU and Schengen countries spending up to 90 days in every 180 days in the zone.  The time you spend in Spain does not count in calculating the 90-day limit.
What is the renewal process and requirements for a Non Lucrative Visa?
The NLV is initially valid for one year and it must then be renewed for a period of two years and can then renewed for a further two years.  You can commence your application for renewal up to 60 days before its expiry or up to 90 days after its expiry.  You are best starting the process sooner rather than later to avoid the potential to be fined for allowing your residence card to expire.
Renewal of the NLV can be done by appointment at your local Immigration Office, by post or online.
This online processing can be done with your digital certificate or permanent password (cl@ve permanente).
Once the Immigration Office is aware of your request, it has a 3 months to process and respond to your application. If they fail to respond you can regard it to have been approved by "administrative silence".
To check the status of your renewal application, you can go here: https://sede.administracionespublicas.gob.es/infoext2/
The requirements to be able to renew the non-lucrative visa are:
No criminal record in Spain.
Not to be prohibited from entering Spain and not to appear as "rejectable" in the territory of countries with which Spain has signed an agreement in this regard.
Be the holder of a NLV in force or be within ninety calendar days after its expiration.
Have the necessary financial means to cover the expenses of stay and return and, where appropriate, those of their dependents.  The amounts are the same as for the initial application for the applicant and each dependent.  You do not have to have to have two year's income in your account as is often rumoured.  You simply have to show that you have the income continuing or to have maintained your bank balance.
Have a public or private health insurance arranged with an insurance company authorized to operate in Spain.
Have schooled the minors in their care of compulsory schooling age during their stay in Spain.
Once you have been notified that the NLV renewal has been approved you have one month to carry out the fingerprint procedure and request the issuance of your new physical card.  You will need the following documentation:
Application for Foreigner's identity card, in official model (EX-17)
Proof of payment of the fee 790 code 012.
Three recent colour photographs, on a white background, passport size.
Granting of the NLV
Valid passport
TIE (Tarjeta de identificación de extranjero)
If you are considering moving to Spain watch the recordings of our recent Move To Spain Virtual Roadshow webinar series to get all the information you need to plan your move.
If you are ready to make the move to Spain why not book yourself on one of our Expat Network Discovery Tours for an individually tailored tour of the area you plan to move to.  Find out more.
If you are considering retiring abroad join us at our Retire Abroad Roadshow at Epsom Racecourse on 5th November.  Click on the link below to find out more and book your tickets:
Other articles you may find useful:
        The New Rules For Brits Moving To Spain
        How And Why You Should Register On The Padrón
        Visa Options For Non-EU Citizens To Live, Work Or Retire In Spain