Spain's Golden Visa – An Option To Gain Residence In Spain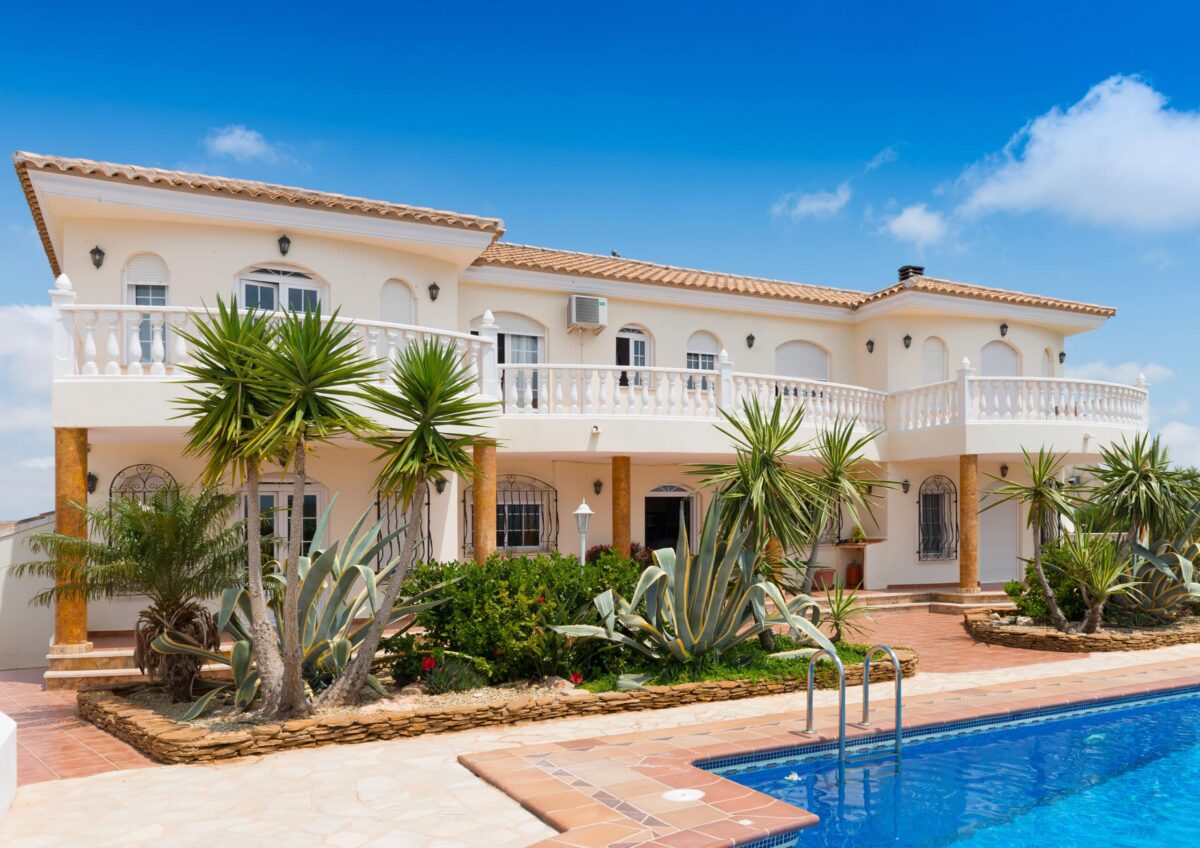 Spain's Golden Visa is a residence visa available to Non-EU citizens (including British citizens now) who make a significant investment in Spain.  The most common way is to invest €500,000 in property but there are other options if you have more to invest.  What are the requirements and benefits of this visa?
The Golden Visa allows Non-EU applicants to gain the right to residence in Spain without requiring you to become tax resident in Spain.  You only have to spend one day a year in Spain but you can live there full time if you choose to do so.  It means you are not subject to the restriction of being only able to spend only 90 in 180 days in Spain and provided you do not spend more than 183 days a year in Span you do not become tax resident in Spain.
It is therefore a better option than the Non Lucrative Visa for those who want to achieve flexibility but do not want to become liable for Spanish tax and their worldwide income.  It also allows you to earn a living in Spain unlike the NLV.
It is also a great option for those who want to secure their residence now ready to take up full time residence later, such as when they retire.  Getting a Golden Visa now protects you against the rules changing later on as is happening in Portugal at the beginning of 2022.
What do you have to do qualify for Spain's Golden Visa?
To be eligible for a Golden Visa in Spain, you must make one of the following investments:
Purchase a property or properties in Spain worth at least €500,000.

The real estate can be one single unit or several, with an overall worth no less than €500,000.
You can include the cost of the purchase and of any improvements/renovations.  The costs associated with the purchase cannot be included in computing the €500,000, including lawyer's fees, notary fees, registry fees, stamp duty and VAT (usually 10% on new developments).
If you purchased the property in the past this can still be used to apply for a Golden Visa provided it was purchased after 2014.
The purchase should be in a sole name as when property is purchased in joint names neither of the joint owners will be able to claim the full purchase price.
It can be residential, commercial property or land.
You have to use your own funds to finance the investment.  You may, however, borrow to finance any excess over €500,000.
Once purchased you are free to do whatever you want with the property, so you can live in it or rent it out.

Buy shares in a Spanish company or make a deposit in a Spanish bank of at least €1,000,000.
Invest €2,000,000 or more in Spanish public debt
Invest in a new business that will generate employment opportunities, contribute to scientific and/or technological innovation or have a socio-economic impact in the area.
Requirements to qualify for a Golden Visa?
To apply for a Golden Visa you must meet the following requirements:
You must be a Non-EU citizen.
You must be at least 18 years old.
You must have no criminal record in Spain or elsewhere (past 5 years).
You must not have entered or stayed illegally in Spain
You must not have been refused a Schengen Visa in the past.
You must have health insurance in Spain from a health insurance company authorised to provide services in Spain
You must provide proof that you have sufficient financial resources to support yourself (the investment itself will not be considered in the evaluation).
How to apply
Once the pre-agreement (contrato de arras) has been signed and corresponding funds have been deposited, you can apply for the golden visa. The authorities can, if required,  grant you a permit for six months so you can complete the process of buying your property.
You can then submit a visa application at your nearest Spanish Embassy or Consulate.  Applications can be made personally or through an authorised representative.  It is not necessary for the applicant to physically be in Spain. A designated representative can collect the relevant documentation for him or her.  You will, however, have to go to Spain to apply for residence once the visa has been granted.
Family members have to apply for their own visas as dependents.  Eligible family members include your spouse, children under 18 (plus children who are not minors but are dependent due to health or mental conditions) and dependent elderly parents.
You will need to provide the following:
Documents providing proof of the investment. This will depend on the type of investment made:

Public debt: certificate from the financial institution or the Bank of Spain.
Unlisted shares and equity: statement of investment filed with the Investments Register of the Directorate-General for International Trade and – Investments (DGCOMINVER)
Listed shares: document from a financial broker registered with the National Securities Market Commission (CNMV) or the Bank of Spain
Investment funds: certificate from the fund manager. – Bank deposits: certificate from the financial institution.
Property: certificate of property registration and real estate purchase deeds.  This should be dated no more than 90 days before the application.  If the purchase is not formalized: engagement contract formalized in public deed.
Business project: a favourable report from the DGCOMINVER.

A passport valid for at least one more year
Two passport-size photographs (complying with Spanish photograph guidelines for visas)
Proof of financial solvency.  – The income requirement is for twice the IPREM (a salary index used for various grants and allowances).  For 2022 this is €579.02 a month giving a requirement of €1,158.04 or €13,896.48 a year going through your bank account.  Each additional family adds €579.02 a month to the requirement.
A marriage certificate if your spouse is accompanying you and birth certificates for any children
Proof of valid medical insurance in Spain
Police records proving you have no criminal record in the last five years. They must be issued within three months of the application.
Proof of payment of the visa fee.
All documents must be legalised and translated into Spanish by a certified translator and apostilled.
Once the application has been submitted the Spanish authorities have 20 days to accept or reject the application.  Once approved the applicant has one month to collect the visa from the Spanish consulate.
You will then need to visit Spain to obtain your residence permit.
Benefits of the Spanish Golden Visa
The main advantages of the investor visa in Spain:
It allows you to work and live legally in Spain and gives you access to public services such as state healthcare and schooling.
It grants you an initial authorization to live and work in the country for 2 years. This can be renewed for periods of five years at a time indefinitely provided you still maintain the investment and comply with all of the requirements.
You are not required to be resident in Spain and thus do not have to become tax resident in Spain.  You only have travel to the country once a year.
It provides freedom of movement throughout the Schengen zone.  You are, however, restricted to 90 in 180 days in the other Schengen countries.
You can include your family in the application.
After 5 years you can apply for permanent residence provided you have been legally resident in Spain.  You can leave Spain but to qualify for permanent residence you must not spend more than six months a year ouuside Spain and must not have spent more than 10 months in total outside Spain in that five year period.
After 10 years you can apply for Spanish citizenship, if you want to, provided you have spent at least six months a year in Spain for 10 years.
Other articles that you may find useful: