Soft Skills Needed To Land Your Dream Job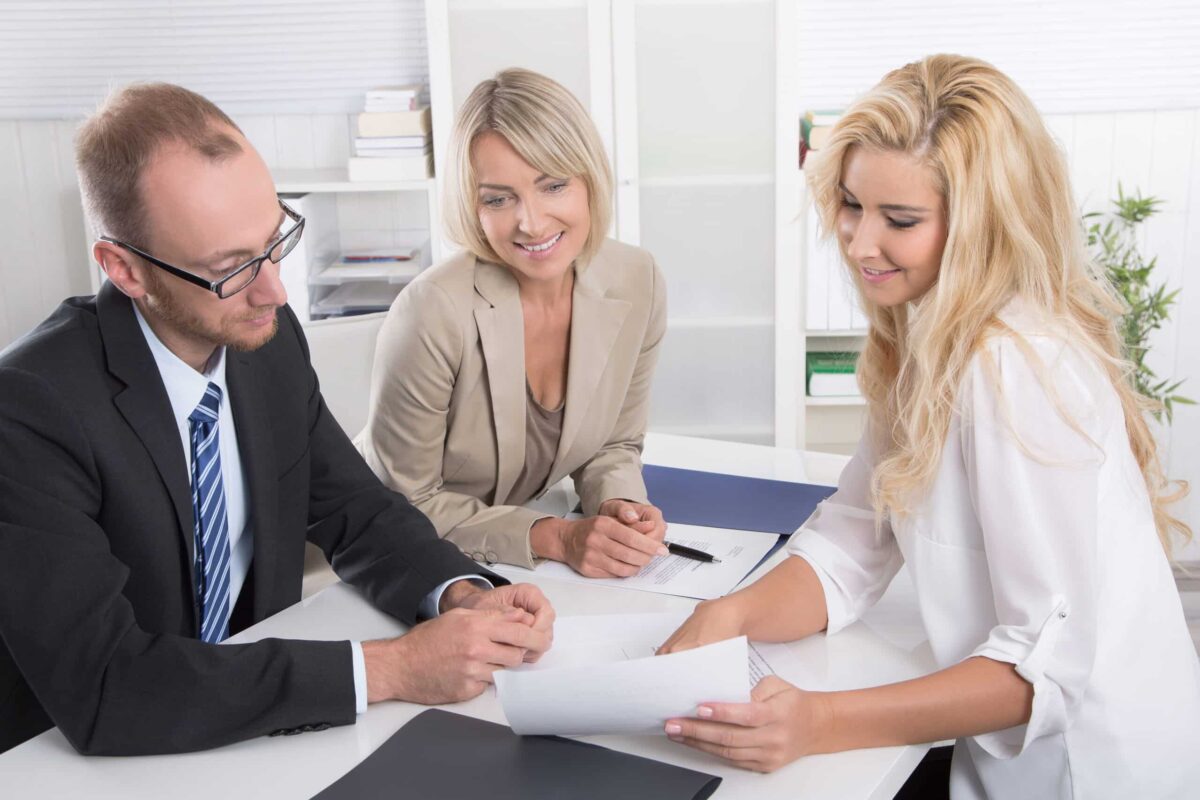 The technicalities of a role and knowledge and experience of the industry and company will always be important when it comes to what will determine whether you land your dream job, but do not underestimate the importance of the soft skills.  It is often these that will differentiate you from the competition and determine whether you are successful in your application.
What's happening out there in the Job Market?
Today's competitive job market look for effective employees with solid soft skills that differentiate them from other applicants. Unfortunately, although the applicants may pass the preliminary round of selection with hard skills, many cannot win a position in their dream job place without adequate soft skills. It's the soft skills that turn the table of opportunities. According to famous American Comedian and Actor Milton Berle, "If opportunity doesn't knock, build a door." And this indicates to work on your lackings that's limiting your ability to land your dream job.
How is Soft Skill navigating your Job Success?
Now the first question that arises in most of us is what a soft skill is? What are the top qualities that count most as soft skills? How can one polish their soft skills or develop them if they are not aware of this absence? To answer all these queries, we need to list the top soft skills rated by professionals worldwide. In this article, we will enlist those soft skills, define them, narrate their significance in the workplace, and how we can put a step forward to grab them for career progression.
What are Soft Skills?
Those intangible and mostly unquantifiable skills shaping your career path without your acknowledgments are commonly known as soft skills. These skills are usually not taught in institutions, or some people never heard about them. However, these skills represent your personality traits and how they can favor your job responsibilities. Lack of these qualities can seriously tamper your opportunities to be picked in a job interview or limit your career growth in the workplace.
Which Soft Skills are a must-have for Career Progress?
Communication
Communication, be it verbal or written, represents essential human interaction, specifically in job sectors. The way you communicate with others determines your role in the specific job responsibility with effectivity. Therefore, experts say that job success mainly relies on your communication skills (80%), professional experiences (15%), and academic credentials (5%). In addition, excellent communication skill comes with strong listening skill. It demands your attention to listen and understand the problem than replying promptly.
Employers, nowadays, look for this skill in candidates to bring maximum productivity to their projects. The better the candidate can express themselves and understand the voices around them, the faster the project goes ahead. Therefore, excellent communication skills come with critical attributes like listening, verbal, writing, presentation, negotiation, persuasion, interpersonal skills, visual communication, and non-verbal communication.
Although cultivating this excellent soft skill requires significant time, the persistent effort results in the achievement of this leading soft skill. The most fantastic way to hone your communication skill is to get involved in small events/projects that require your understanding and engagement with others actively with conversation and presentation.
Teamwork
As per British- American author and inspirational writer Simon Sinek, "A team is not a group of people who work together. A team is a group of people who trust each other." Hence the success of a company hinges on the teamwork of employees. Teamwork helps to collaborate individual's strengths and skills in the progress of the company's aim, where the power of the team is its members.
The skill of working in a group has multitudes of benefits for an employer. This quality allows the members to develop trust among them, resulting in a friendly office environment, accelerating the expedition's success. Moreover, this quality ensures less chaos and conflicts in offices with extra bonding among employees, assuring none of them are leaving.
To elevate your Teamwork skill, make sure you practice empathy with your fellow workers. Experts suggest you cover for them when they are genuinely in need. Allow yourself to appreciate other's values and expertise to aid the overall outcome. Contribute to the progression with your best performance, obeying the leader's direction. Practice exchanging constructive feedback among your workmates to push your limits. Always acknowledge your workmate's credits and shine together!
Problem Solving
One of the essential soft skills in a job field is standing on your feet when there is a new problem, or something goes wrong. There are people in workplaces who will always raise complaints in this situation, which employers do not desire. Employers look for candidates with the ability to handle issues with creative thinking. The quality of solving problems in a critical condition helps you stand out from the crowd, which is undoubtedly promising for job success.
A problem solver can solve the issue with concrete determination, proper analysis, creative thinking, logical reasoning, negotiation, and persuasion. In addition, facing the problem with broader observation helps offer intuitive solutions and ideas with fresh perspectives, which a company treasures more than anything!
Now probably, you are wondering how to master this skill. Well, don't allow yourself to escape the problem or complain to higher officials. Instead, do your best, address the issues, engage your creative thinking, research, analyze, design a solution and validate your proposal through proper implementation. If the answer doesn't work, then learn from the mistakes, and improve them accordingly. These steps will surely grab your employer's attention, and who else can hold your promotion!
Self-Motivation
Motivating self is a powerful skill that advances people from less responsibility to higher responsibilities. Moreover, self-motivation is utterly prerequisite in today's job sector as the employees have to manage themselves in the time of disappointments and despairs.
In the workplace, employees are expected to be self-motivated to finish the tasks, meet deadlines, and upgrade their skills as time passes. Self-motivated people can work under pressure and don't get panicked over trials. This kind of people is preferred more in job sectors due to their eagerness to learn and work hard.
There is a famous saying, "You only fail when you stop trying." This saying implies your dedication to success. Nobody is going to push you until you push yourself to your limits. No matter how worse the consequences are anticipated, the best candidates are expected to keep calm, be confident, do hard work, and of course, stay self-motivated!
Leadership
"Being positive in a negative situation is not naïve… Its Leadership!" Leadership skills can certainly bring magic to workplaces. It helps you to visualize the organization's aim and speed of progress. Being a leader is about having unique visions, listening to your fellow workers, guiding and influencing them to achieve the goals.
The employers may not directly offer you a role of leader, but they expect you to have the qualities of a leader so that you can take decisions in a tough time and help others reaching their full potentials.
Leadership is a compilation of many excellent soft skills like positive energy, authenticity, empathy, generosity, trustworthiness, responsibility, supportiveness, conflict management, problem-solving, inspiring people, etc. If you want to excel in your job, you must carefully grow these mini skills. Hence, look for roles where you can practice these skills and shine bright!
Work Ethic
Having a strong work ethic helps candidates to ace their dream job faster than others. People with robust work ethics are punctual, focused, determined, and organized.
Employers pick applicants who can demonstrate themselves to be trusted with responsibilities as they understand their fundamental roles as employees of a company and are always ahead of the deadlines.
Several characteristics are referred to as desired work ethics in the job market, such as attentiveness, professionalism, accountability, commitment, discipline, honesty, optimism, persistence, etc. Developing these skills will improve your work ethic and secure your cherished jobs in the fastest possible time!
Time Management
Skills like time management explain prioritizing tasks over one another when there are too many of them at the same time. Managing times and organizing the tasks according to priority can help avoid stress and frustration. This skill allows you to manage your workload and deal with them with maximum productivity and efficiency.
Employers are keen on your organizational skills, specifically how you manage yourself to work under pressure. Hence, organizing yourself to list the responsibilities, prioritizing them according to their demand is a great way to showcase your ability to kand your dream job.
Apart from these leading soft skills, there are so many more to add to the list thay will help you land your dream job. But the mentioned soft skills cover almost all the basic and extraordinary ones to getting ahead in the job market or workplace. Now, start practicing if you lack any of them and improve the existing ones from today!
You may find these related articles useful: