SNC-Lavalin wins two contracts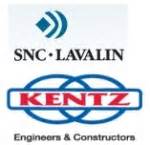 SNC-Lavalin  announced that Kentz Corporation, a member of the SNC-Lavalin Group, has been awarded two sustaining capital contracts by a major oil company in the Middle East, with an anticipated combined value of over $500 million.
The project award follows the acquisition of Kentz by SNC-Lavalin on August 22, 2014. The acquisition of one of the world's top oil and gas service providers has transformed SNC-Lavalin's capabilities in the sector, creating a group of approximately 20,000 high-caliber employees with end-to-end expertise for large and complex projects. SNC-Lavalin and Kentz are now combining their industry leading capabilities for the direct benefit of clients. This award was included in the backlog figure announced to the market on March 5, 2015.
"Both Kentz and SNC-Lavalin have excellent longstanding relationships with this client in the Middle East and we are pleased to have the opportunity to strengthen those links further by delivering on this important project," said Neil Bruce, President, Resources, Environment & Water, SNC-Lavalin Group Inc. "I would also like to take this opportunity to congratulate our teams in the region, whose dedication and hard work have seen over $1 billion in new contracts signed in the Middle East region since Kentz joined SNC-Lavalin."
About SNC-Lavalin
Founded in 1911, SNC-Lavalin is one of the leading engineering and construction groups in the world and a major player in the ownership of infrastructure. From offices in over 50 countries, SNC-Lavalin's employees provide EPC and EPCM services to clients in a variety of industry sectors, including mining and metallurgy, oil and gas, environment and water, infrastructure and clean power. SNC-Lavalin can also combine these services with its financing and operations and maintenance capabilities to provide complete end-to-end project solutions. www.snclavalin.com