Shapoorji Pallonji JV win Oman contract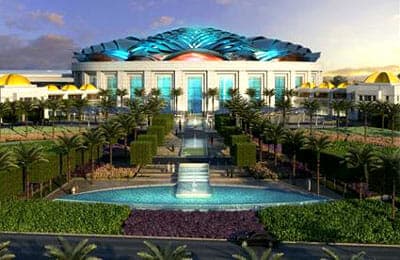 A joint venture of Shapoorji Pallonji Mideast has won a $220 million construction contract for package 3 of Oman Convention and Exhibition Centre  project the report said.
The two-year contract was awarded by Oman Tourism Development Company (Omran), reported the Muscat Daily.
As per the agreement, Shapoorji Pallonji Mideast, a subsidiary of India's Shapoorji Pallonji Group, will join hands with its local unit Oman Shapoorji Company to start work on the package 3 which comprises new building for the convention centre and other key facilities including auditorium and theatre, conference rooms and supporting facilities.
The package-two contract, which included construction of exhibition halls, car park facilities and other facilities, had been awarded to Carillion Alawi in 2013 for a value of RO78 million ($201 million), stated the report.
Also Omran has awarded a construction contract for the planned JW Marriott Hotel at OCEC to Bahwan Contracting Co for RO35 million ($91 million).
On completion, OCEC will feature two tiered auditorium to seat 3,200 and 450 people, while the exhibition halls will feature 22,000 sq m of column-free exhibition space.
The development will also boast an additional 13 meeting rooms, two ballrooms to seat up to 2,360 guests, 10 hospitality suites, VIP pavilion, a spacious food court and a multi-storey car park with capacity for 4,000 vehicles.
Source:  Trade Arabia
More info:  http://tinyurl.com/lsmfde5