Seven Reasons To Invest In Property Abroad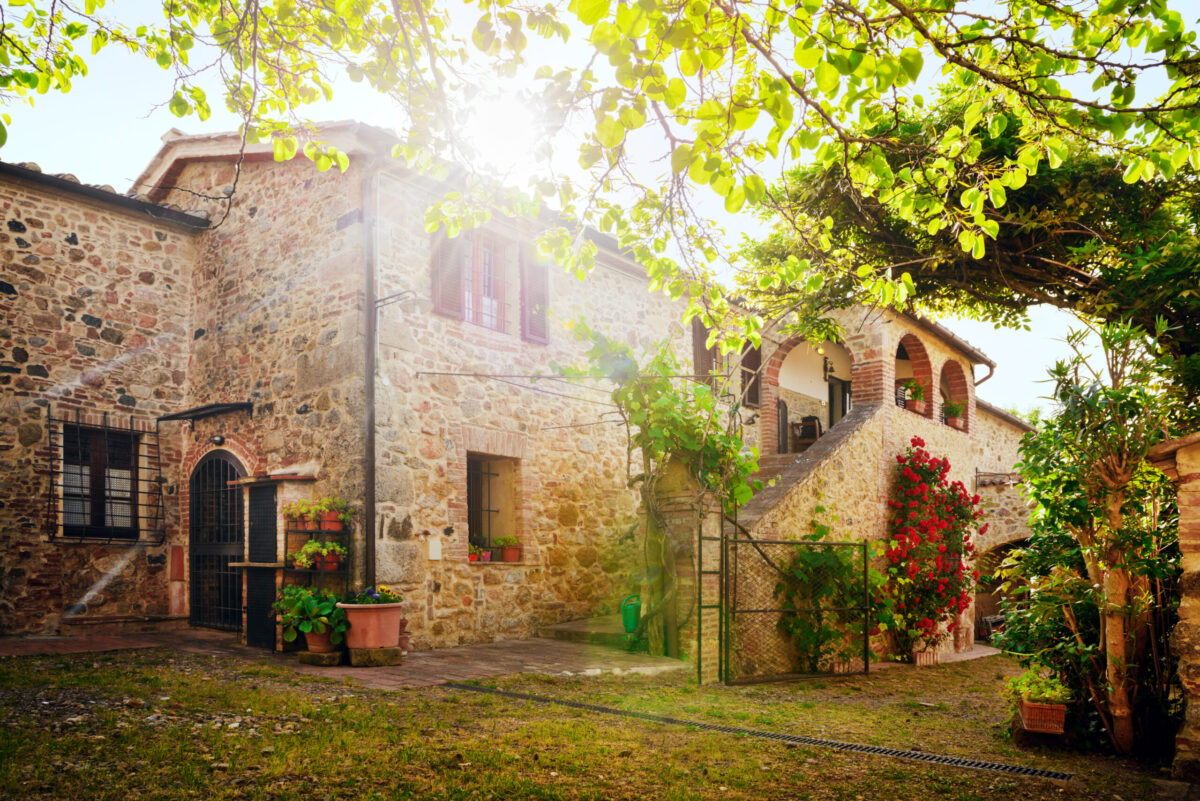 Brits looking to make the most of their hard-earned savings and plan for the future have been offered helpful tips and advice on how to invest in property abroad.   The team at Your Overseas Home have revealed seven reasons to invest in property overseas, including the fact that homes can be much cheaper in many other European countries, and that buying abroad could even lead to you possessing a second passport. 
Whilst the process of buying a second home abroad may seem daunting at first, the benefits in doing so can be immense – and not just financially.
One of the numerous advantages of buying an investment property abroad is that there is less volatility than in other financial markets. Particularly in areas that heavily rely on tourism, there is always a demand for property.
And if you plan to split your time between your home in the UK and your home abroad, you may well let out your property as a holiday rental when you're not there, providing a steady and passive income throughout the year.
Christopher Nye, chief editor at Your Overseas Home, comments: "Owning a holiday home in the sun is a dream come true for many lifestyle reasons, but it could also be a very savvy investment opportunity.
"For the cost of a basic buy-to-let property in the UK you could get a luxurious property abroad.
"And not only are overseas properties cheaper, but moving abroad – even temporarily – could significantly reduce your cost of living."
Seven reasons to invest in property abroad:
An affordable property, at last!
UK house prices have risen significantly in recent years, beyond the dreams of many first-time buyers. While the upward trend has been a reality in most other countries too, it has tended to be more sustainable abroad. So an overseas property purchase may be the perfect solution for getting on the property ladder for those who cannot quite afford to do so in the UK.
Get residency abroad
One of the easiest ways to beat Brexit and live abroad is via property investment. Greece, Cyprus, Malta, Spain and Portugal are prominent in offering  citizenship and residency by investment schemes, the so-called 'golden visa'. The property investment is generally between €250,000 and €500,000, but you not only hold onto your asset, generally growing in value ahead of inflation, but can live in it too!
A stable, long-term investment
Compared to other financial markets, such as the stock market, bricks and mortar is generally less volatile. Property is a hard asset, with a fundamental and tangible value. So get your money out of crypto and into property!
The value of your property will never fall to zero. You will either be able to rent it out or sell it, whereas your stock investments can hypothetically collapse at any time. As well as the long-term capital growth – not guaranteed, but certainly likely – there should be regular rental income too.
A tax efficient investment
With the proper financial advice, there is no reason why a property overseas shouldn't be a a tax-efficient investment.
Depending on the specific tax jurisdiction, you may be able to  claim some inheritance tax relief when you leave your property to younger generations. If you decide to pass your property onto anyone before your death, the law views it as a gift and there won't be any inheritance tax if you lived in the property for less than seven years before giving it to someone.
Also, if you have investment properties overseas, you may be able to deduct the cost of travelling to those properties from your taxes each year.
Opportunity to embrace a different culture
When you buy property overseas, even if you don't move there permanently, chances are you will visit often. By regularly returning to the same area, you have the opportunity to feel part of a new community, meet new people and experience a different way of life.
A gift for family and friends
Owning a holiday property abroad is an opportunity to give friends, family, colleagues or anyone else a free holiday. For extended families, it provides a place to meet in relaxed circumstances. For baby boomer grandparents, it's a chance to spread wealth among younger generations and grandchildren. For company owners, it's the ultimate Employee of the Month benefit!
Low cost of living
Not only are overseas properties cheaper, but moving abroad – even temporarily – could significantly reduce your cost of living. Depending on where you choose to buy, your house expenses could be cheaper, and your personal expenses will also be significantly lower, including things like groceries, dining out, gym membership and transportation.