Setting Up A Home In Dubai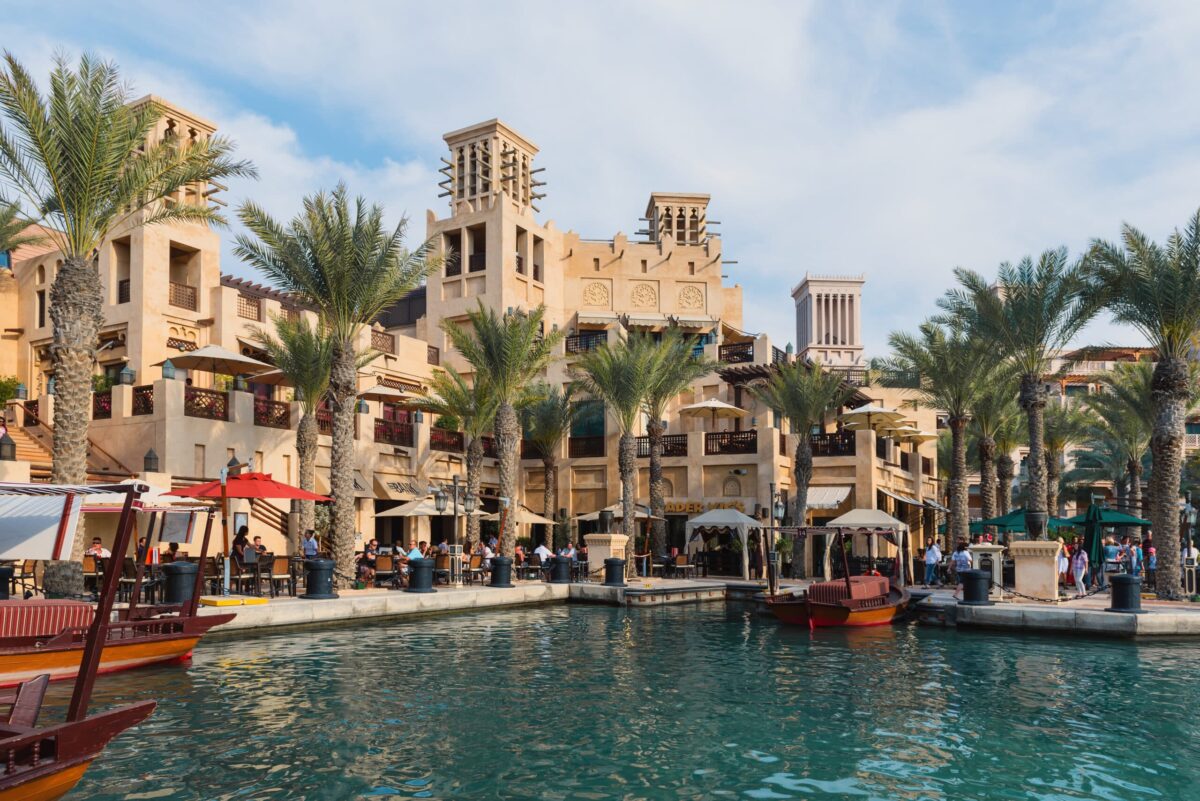 You're moving to Dubai. The Gulf nation offers so many opportunities for expats. Free income tax, a lucrative career, world-class leisure, amazing lifestyle. What more can you ask for?  By now, you've probably signed your employment contract and are now making travel arrangements. While you might feel that it's easier to look for a home once you arrived in Dubai, it isn't necessarily the case.
One of the caveats of living in Dubai is the high cost of living. Rental prices are sky-high. If you don't do some research beforehand, you might end up spending too much on your apartment rent.
So, make sure to follow these guidelines when setting up a home in Dubai:
Find an Apartment
Probably the most challenging part is finding an apartment.
And it's not because there's a shortage of rental properties in Dubai. The truth is there are a ton of them!
The real problem is the cost. How much are you willing to spend on a home in Dubai? According to research, people spend 30-50% of their salaries on rent alone.
Because expats make up the majority of Dubai residents, the vibrant city has all sorts of properties to suit individual preferences. From apartments to residential plots, villas, townhouses, penthouses, and hotel apartments, you can find the house you are looking for in Dubai.
It's best to find a house close to your workplace. However, do consider that home rental prices differ per region and can be staggeringly high in some areas. Therefore, when finding an apartment, consider your monthly income.
For minimum earners, great options include the Jumeirah Village Circle (JVC), Al Nahda, and Dubai Silicon Oasis.
If your salary is between AED 8K and 12K, you can find great apartments in  Bur Dubai.
Take advantage of the internet to find the right home that fits your needs.
Arrange an Inspection of the Apartment/Villa
Check out at least three rental houses in the community you choose. Talk to the landlord and request an inspection. If you're not in Dubai yet, you can have them email you photos of the house, covering all interior and exterior areas.
Additionally, even though Dubai is regarded as one of the safest cities in the world, you still want to check on the security of your new home/apartment.
Secure a Move-in Permit
Typically, the real estate developers and building owners will require you to submit a move-in permit.
Developers/property managers will have varying requirements for permit issuance. These can include your passport, a valid UAE ID, Emirates ID, and Ejari registration (Dubai Land Department).
Coordinate with your landlord to know exactly the move-in procedure for the building or apartment you choose to live in.
Reserve the Property
The real estate industry in Dubai moves at a speedy pace. So, don't be surprised if the apartment you're eyeing right now gets occupied tomorrow.
Once you've looked around and decided on a property, finalize your offer right away. Yes, you can negotiate the price with your landlord! Usually, rental contracts in Dubai have bi-annual or quarterly terms.
Pay for your Ejari and Sign the Contract
Ejari is an online registration system by the Real Estate Regulatory Agency (RERA). In Dubai, all landlords and tenants are required to secure an Ejari. Anyone who fails to register may not be able to obtain a residency visa in Dubai.
It will cost you AED 172 (USD 47) to register your Ejari. Once the landlord approves the documents you've submitted online, your Ejari certificate will be released in two days.
The next step is to sign the lease contract. Make sure to read all the terms and conditions to avoid any problems with your landlord.
Don't hesitate to suggest changes if you're not comfortable with any of the terms stated.
Go Home Shopping!
This is the fun part.  But before you get excited (or maybe worried about additional expenses), note that most apartments/villas in Dubai are already fully furnished. Thus, there's no need for you to buy a new sofa or some bulky cabinets unless you want to of course.
For the most part, you'll just have to spend on home accessories and carpets to make your home look nicer and suitable to your taste. It's best to buy carpet online to avoid the crowd in the malls and get access to lots of beautiful designs.
Join the Neighborhood's Community
It pays to have neighbor-friends.  Once you're settled in, don't forget to join the community in your neighborhood. Get out and meet new friends. Immerse yourself in the local culture. Doing so will make your transition to Dubai life so much easier.
There are Companies in Dubai that'll Help Set All this up for You
If the above steps sound "a lot" for you, you can always seek help from professional movers. There are companies in Dubai that offer complete moving-in services for expats. They can help you find an apartment that fits your needs and budget.
They can also do the other workaround on your behalf, such as inspecting the property, coordinating with the tenant, and arranging for your Ejari.
Setting up your home in Dubai is the next big step once you've landed in this beautiful city. With its flourishing rental industry, you're likely to find the apartment of your dreams. Since home prices are high in Dubai, do some research first. Be sure you comply with all the legal requirements for moving in to avoid any hassle and legal issues. Lastly, don't forget to spruce up your home. It's the icing on your cake. So enjoy it!