Selecting An International Moving Company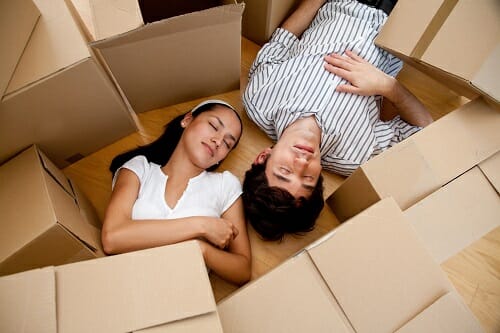 The cost of moving all of your household goods can be significant, particularly if you are moving to another continent, and it may take weeks or months for your possessions to arrive.  You need to consider what it is sensible to take with you, and whether you need to send some things ahead.
Where you are moving within Europe or from one part of north or central America to another there are more options and air and road freight may be an option.  For long haul, however, the majority of your goods will need to be sent by container ship.
Where you are moving to a distant location it can take eight to ten weeks for your freight to arrive. Once it arrives, you may not have yet identified your long-term accommodation and so may need to leave the goods in storage. You should therefore consider whether to send some items that you are likely to need in the first few weeks by air freight using excess baggage services.
An international move can be very different to a domestic relocation with greater risk as your goods are shipped across the seas and oceans and more complexity as your shipper has to deal with customs and duty issues. Identifying an experienced international removal company will be essential if your goods are to arrive safely, undamaged and in time for you to move in to your new home.
There are many sites, including Expat Network, that can provide you with the contact details of reputable international removal companies, but there are a number of things that you should do to ensure you make the best choice:
Seek personal recommendations from any friends who have recently made a similar international move (remember that expertise in domestic removals is not necessarily guaranteed to translate into international competence). As well as friends, you may be able to get suggestions from colleagues already in your new destination.
Be sure that you have thought through when you are going to need your goods to arrive. If you are stopping on your way to your new home or you will be finding a new home once you have arrived, you may not want your goods to arrive too quickly and to have to pay storage charges. There are sometimes lower cost options that involve using ships that take a longer time and these may fit better with when you are going to be moving in to a new home.
Ensure that you get at least three quotes so that you can compare the cost and service offered. You will need to arrange for them to come to survey your home to assess the volume to be moved as well as identify any special requirements for delicate and valuable items. This will take around 45 minutes to an hour and is an excellent opportunity to ask them direct questions about their service, what sort of crew will be used, how they intend to pack the goods, what local arrangements that they have at your destination. Getting three quotes enables you to compare the estimates that they give you and check if any of them is out of line and why. It also enables you to compare how they propose to protect any of your delicate or valuable items.
Ensure during the home visit that you identify everything that is and is not to be shipped. That will include items in lofts, garages and outside in the garden or shed.
Ensure that your chosen removal company is a member of one of the professional associations, such as BAR (and their Overseas Moving group), EURA or FIDI. They set and inspect service standards and provide a complaints procedure if things go wrong. BAR also provides an Advance Payment Guarantee that protects any payments made before your move and ensures that another BAR member will complete your move at no additional cost if something happens to your chosen moving company while your move is in progress. FIDI has procedures to do detailed inspections of its members to assess their quality of service, claims and complaints records and financial standing.
Price should be an important factor when making your choice, but be sure that you are satisfied you will receive the quality of service and that you are satisfied all of your goods will arrive in one piece.
Once you have decided what you plan to ship abroad you need to choose an appropriate experienced and professional moving company, and the easiest way to ensure you get the best deal and service is to get several free moving quotes.
You can compare prices and services from up to five carefully selected international moving companies here – all our partners are members of OMNI, FEDEMAC, LACMA, IAM or FIDI