Scarborough Beach, Western Australia. Find Your Place In The Sun!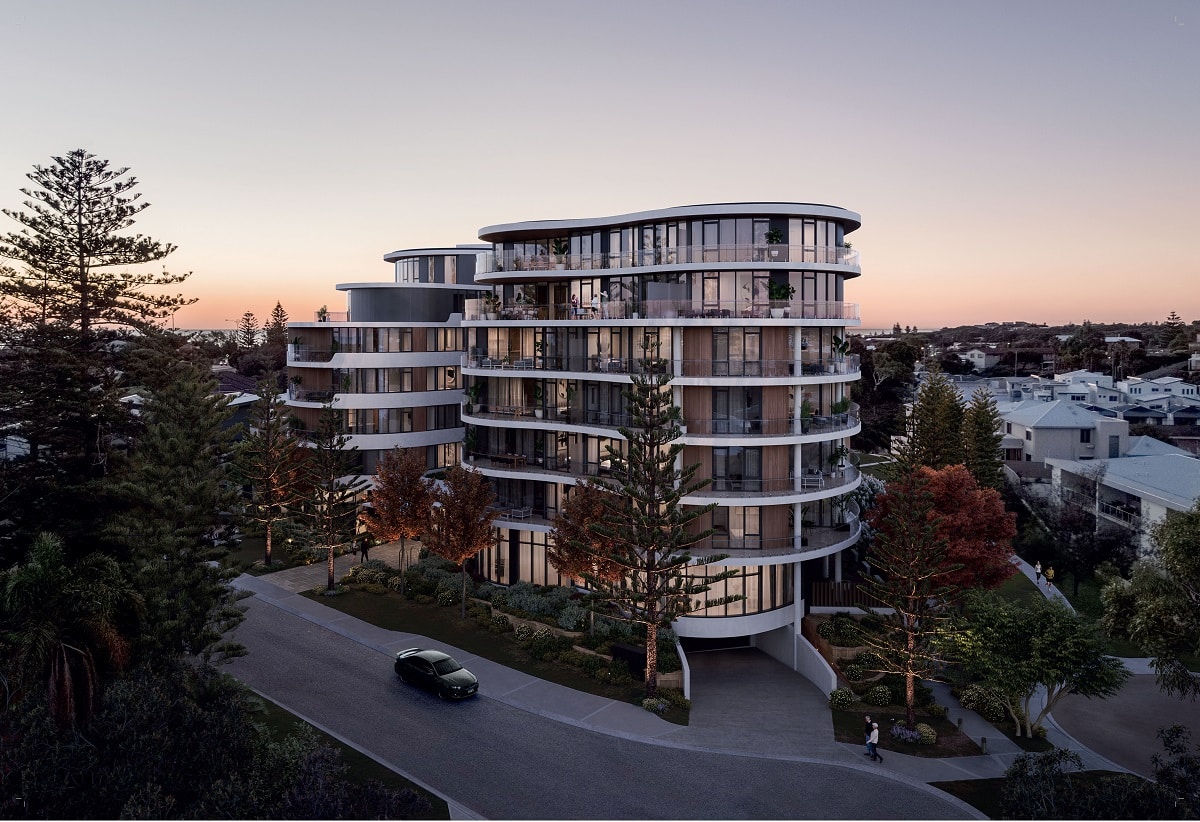 Scarborough Beach, Western Australia.
Whether you're returning home to Australia, or planning a new chapter living there, Altum Living is building a dream lifestyle for your arrival.
If you still call Australia home – or you've ever wanted to – there's never been a better time to enjoy its safe, sunny, friendly shores. And for expats, the hot spot right now is Western Australia.
This article was exclusively written for Expat Network by Altum Living
Scarborough Beach, just 20 minutes from the centre of Perth, is the home of Altum Living. A stunning community of just 51 spacious apartments, Altum is currently in construction and due for completion in 2022. Apartments are now for sale off-plan.
The building and design team at Altum has left no stone unturned in its quest to create a place that encourages the carefree, connected later lives we all dream of.
They started with a blank sheet of paper and a huge question: What do you really want from later life? Good health, of course. But then what? The team broke the question into these four parts – and going through them is a good exercise for anyone.

Where would you ideally love to live?
By the beach is the answer many people have. But with the greatest respect, Scarborough Australia is very different to Scarborough England. Scarborough WA is an iconic beachside suburb – a combination of laid-back living and a buzzy social vibe. Scarborough is one of those Goldilocks suburbs where you can dial urban life up and down at will. Easy transport links whisk you into the centre of Perth when needed, or just stay local and soak up the Scarborough sunshine, of which there is A Lot.
What would your home look like?
Naturally, your home should feel comfortable and welcoming. Altum apartments are so much more – brand-new, spacious, light-filled, well-designed – with the flowing living, kitchen, dining areas Australia homes are so renowned for. As Altum will be brand new, there's nothing to do except move in and relax – Altum is about liberation from work of all kinds. With quality appliances and finishes throughout, everything is working perfectly and ready for your arrival.

What do you really want to be able to do?
Why shouldn't every day feel like a holiday? Altum gives you resort-style living, with excellent facilities and services for a carefree life. As you're living in one of Perth's most beautiful beachside suburbs, there's always lots to keep you busy. Head out and enjoy everything on offer, most are a walk or short bike ride away.
At home, Altum has so many high-end facilities built in, you may never want to leave. There's a bar and residents' lounge. A private dining room with full kitchen facilities for caterers. A wine cellar. There are less formal areas, a barbecue and an terrace. A fabulous indoor heated pool. Meeting spaces, to catch up with other homeowners or for any business meetings you can bear to have. There are also fully equipped rooms for healthcare such as massage and yoga.  Hair and beauty salon. An arts and crafts space. A gym equipped for people of post-work age, not cluttered with junk for bodybuilders. Oh, and how about an in-house, gold-class cinema?
How will you stay connected to others?
While you can live as privately as you wish at Altum, the whole place is designed to be open and interconnected, so you always feel there are friends nearby. Your visiting family is of course always welcome and with a place like Altum to enjoy, it won't be hard to create happy new memories together.
Perth now has non-stop flights from Heathrow. Singapore is under six hours away, even less to Sydney and Melbourne.  Perth is a fun, convenient, healthy and safe option for friends and family.
So what's the catch?
The only stipulation is you have to be 55 or older to own an apartment at Altum. So if you're planning the move to your post-work life, or if you're already there, the time to act is now. Prices at Altum start from as little as four hundred thousand sterling.
For more information, visit https://altumliving.com.au/
If you've been dreaming of a brand-new, maintenance-free, five-star lifestyle in one of the most beautiful, sunny and safe locations in the world, Altum may be perfect for you.