Retiring to Portugal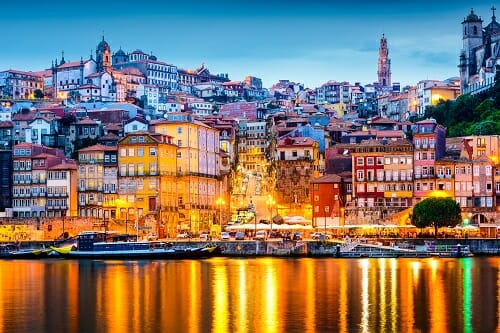 Portugal and the UK have had close links for centuries and in recent years Portugal has become a popular retirement place for Britons. As a new website and book – 'Retiring To Europe' – explains in depth, there may be tax advantages in moving there.

The following are brief extracts.
There are many issues that face UK nationals who are looking to move to Portugal. Many of these issues can be dealt with easily, provided you take advice from an expert in both Portuguese and UK tax law, as something that can save you tax in the UK can have the opposite effect in Portugal – and vice versa.
You are considered a tax resident in Portugal if you spend more than 183 days a year in the country. The UK's statutory residence test helps clarify your UK residence, based on the number of days you spend there and your ties to the UK, such as family, accommodation or employment.
The UK-Portugal tax treaty means that the same income or gain will not be taxed twice, but if you do not know the rules, you can end up paying more tax than you need to.
Cost of living
Portugal has traditionally been seen as enjoying a low cost of living – a compelling reason for retiring there. But low prices do not apply across the board, and the reality is that – apart from in certain key sectors – Portugal is not a particularly cheap country to live in any more.
In common with most other countries on the European continent, the cost of living is much higher in the cities than in rural towns and villages. The disparity between Lisbon and a rural community in the Alentejo is confirmation of this, with the cost of basic commodities and utilities in the former likely to as least twice that in the latter.
However, the average cost of food and drink in Portugal is significantly lower than other western European countries. Fresh fruit and vegetables, especially if bought at local markets, are remarkably good value. So is seafood, testament to Portugal's near 1,800km coastline and its vibrant and productive fishing industry.
The cost of imported consumer goods and domestic fuel is high, as are international and regional telephone calls, new and second-hand cars and the cost of prescription medicines.
In general terms, the cost of living in Portugal – not taking into account rent – is 32% lower than the UK, and rent is 51% lower than in the UK.
Property
After several years of recession, which saw property prices fall by 30% on average in the Algarve, the turnaround came in 2015. Spurred on by property prices that are still around 13% below their 2006/07 peak, British buyers – who have long been the keenest of overseas buyers – were back.
Some major developers such as the Oceanico Group, which operates many of the Algarve's golf courses, viewed it as the time to launch hundreds of new apartments, built during the recession and rented out as holiday flats until the market improved. In the most sought-after areas and high-end resorts such as Quinta do Lago and Vale do Lobo, whose prices were far less severely hit during the recession, there were signs of house price growth.
Healthcare
Access to the Portuguese health system is based on residence. So if you are formally resident in Portugal (having registered with your nearest Town Hall or the Immigration authorities and obtained a Residence Certificate), you are entitled to register with your local health centre and receive state healthcare.
Although both public and private options are widely available, the latter is growing in popularity within the expatriate community. This isn't because public health care is necessarily a bad choice, but like the UK's own NHS the speed of consultation, treatment and follow-up care can sometimes be found wanting.
On the plus side, state-provided healthcare in Portugal is available to British expatriates on exactly the same basis as it is to Portuguese citizens – although it might not include all the treatment and medication that you would expect to get free of charge from the NHS, and you might have to make a patient contribution to the cost of your care.
The Portuguese Serviço Nacional de Saúde (SNS) is the equivalent of the NHS, providing hospital and local health centre services. Expatriates with residency in Portugal must obtain a SNS user card in order to take advantage of the free public healthcare system. This can be done at a local health centre with a passport and residency card.
You can find much more information on retiring to Portugal and other European destinations by going to retiringtoeurope.com. There you can download the complete 276-page guide.