Renting In France: 5 Things To Keep In Mind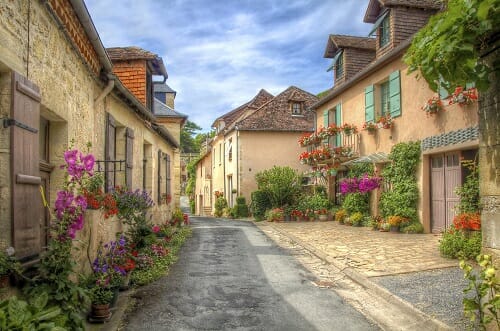 Maybe it has always been your dream, the streets of Paris, the romantic vibes of the Côte d'Azur, its incredible wine and cheese delights, or anything edible really, maybe it's just a case of a temporary work relocation to the land of love.
Written exclusively for Expat Network by Nestpick
In France, locals queue up very early in the morning at their closest boulangerie after their morning jog, only to get a freshly baked baguette. Even though France is much more than Paris and it's beautiful Tour Eiffel, a local picture in any city is pretty similar to what you may have in mind and that is probably why you planned to move to France in the first place, right? Oh lá lá… Now what? Here's exactly what you should have in mind, when you are planning to move to France and renting an apartment.
Difference between Furnished and Unfurnished Properties
Unlike other European countries, there is an important distinction between these two types of properties in France. Even different rights have been done specifically for each type of letting. These rights might protect tenants or landlords differently according to each situation.
Know your rights as a tenant
Some curiosities of the French rights include facts like; a landlord may not evict a tenant during the winter season (1st November until 15th March) – not even in the case of non-payments. This is a special way French authorities have found to avoid having people ending up homeless in the middle of the French cold season.
Residential taxes
In France there are currently two different types of resident/property taxes, which must be paid as soon as you enter the country and become a French resident:
Taxe foncière – This is a tax that should be paid by the owner of the property or respectively the person who's renting the house. This is an annual residence tax imposed on whoever is occupying the residence on the 1st of January of each year.
Taxe d'habitation – This is a residence tax, which means that if you own a property and live in it by yourself, you are required to pay the tax. In the case the house is being rented out by someone (or you are the tenant), this tax must always be paid by the tenant in both cases, furnished and unfurnished properties.
Rental period
Typically, rental contracts in France run for three years. Theoretically, you cannot be asked to leave the property for the duration of your contract. Typical agreements tend to be automatically renewable for another 3-year period when your initial contract comes to an end. The landlord can, however, ask you to leave the property, only with a 6-month notice prior to the contract finalisation.
The contract period could also be shorter than those typical of three years (known as, "un bail de courte durée"), but legally, the arrangement must run for a minimum of one year.
Property Insurance
Last but not least, France obliges every tenant to have a valid insurance. Insurances are a legal requirement in the country for the following things; properties whether they are rented or owned (assurance habitation), vehicle owners (assurance automobile), for civil liability (assurance responsabilité civile or chef de famille), and for school-age children (assurance scolaire).
The minimum insurance required by the person renting the property covers only the tenant's risks (risques locatifs), however, there are many other types of more complete insurances and packages that might be worth having a look at when moving to France.