Renting Or Buying Property In France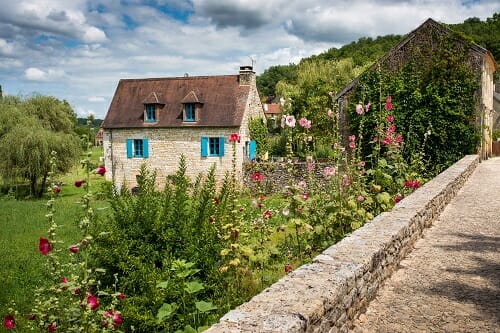 For many the idea of moving to France is to buy an old farmhouse deep in the country to renovate and settle into a rural lifestyle. For others it is the attractions of the cosmopolitan life in Paris. With prices in Paris it is generally more practical to rent rather than buy, but buying is more common in rural areas.
Renting
Property law in France generally favours the tenant, but it can be difficult to find suitable properties to rent in popular cities and neighbourhoods and this obviously has an impact on prices. Rents in Paris vary significantly between different areas and range from €2,200 to €4,500 a month for a three-bedroom apartment. In a smaller city like Strasbourg the same properties are available for €900 to €2,000.
Tenants of unfurnished (vide) properties get greater protection than for furnished properties. Unfurnished properties are generally let for a minimum three year lease term. You can generally give three month's notice to leave early. Tenancy for furnished properties are shorter with a one year lease term.
Properties available for rent can be found listed in local papers, in estate agents windows or on property portals.
The process is straightforward and you will generally deal with the estate agent rather than the landlord. You will be expected to provide proof of identity (passport, driving licence etc), proof of employment (employers reference), student card or business statement as well as financial support (last three payslips, pension, tax return etc). You may also be asked for rental reference and they are required to accept them from your previous country of residence if you have just arrived.
The tenancy agreement does not need to be witnessed by a notaire and any deposit should be held in a shared account. If this cannot be agreed you should ensure you have a receipt that clearly states it is paid as a security deposit (dépôt de garantie).
As a tenant in France you can be required to take out home insurance against damage from water, fire and explosions. You will need to be sure whether the tenant or landlord is liable for city taxes, utilities and charges for communal areas. Tenants also have responsibility for minor repairs and routine maintenance. The tenant will also generally be responsible for the property tax (taxe d'habitation)
Buying
The property buying system in France is better regulated than in many countries, making a purchase safer, but more expensive. Agents charge the seller around 5-7% of the price, which is usually included in the advertised price. On top of the purchase price, allow for 7-10% in fees and taxes, including the notaire's fees of around 1%.
It is best to ensure you use licensed agents (immobilier) have a Carte Professionnelle and will be professionally insured and work under the Loi Hoguet, their code of conduct. They will generally be in a professional body such as the FNAIM, with its own additional rules.
Mortgages of up to 85% loan-to-value are available from the big French banks, some international banks such as HSBC and Barclays, the French post office (La Poste) and 'mutual' banks such as Crédit Agricole and Crédit Mutuel, with interest rates historically lower than in the UK.
If you are looking for property in a specific area of a city you can look for A Vendre signs or use a portal such as www.seloger.fr or one of the British-run portals such as www.1st-for-french-property.co.uk. In a rural areas it can be difficult to find properties and an estate agent can be essential.
Even a verbal offer is generally regarded as binding, but it is best to make the offer in writing. Many French buyers will not use a lawyer, but as an expat it is safer to have an independent lawyer or at the very least your own notaire. Don't forget, the agent is working for the seller, not the buyer.
Before the sale proceeds the seller will have to pay for certain tests – the Dossier de Diagnostic Technique (DDT) – covering such concerns as asbestos, energy efficiency and termite infestations.
Most sellers will wait to receive an offer before doing these, which often replaces a survey when locals buy from each other. Many non-French buyers, however, will want a proper structural survey.
With the offer accepted and tests completed, you will be asked to sign the compromis de vente, drafted by the agent or notaire, and pay a 5-10% deposit to the agent or notaire. The compromis will be binding subject to agreed conditions, such as a mortgage being secured or planning approval. After signing you have a seven-day cooling-off period during which you can withdraw via a registered letter and get your deposit back.
Around 8-12 weeks later the acte de vente, completion, should be ready. You will sign this at the notaire's office, having transferred the remainder of the purchase price and insured the property. On signing you are given the keys.
Off-plan and new-build buyers are also well protected, with bank guarantees in place for each new development to ensure it will be completed even if the developer or builder goes bust. Buyers also have a ten-year guarantee. Fees are 2.5-4% for new build property but VAT is 20%.