Renting Abroad: How To Choose The Best Option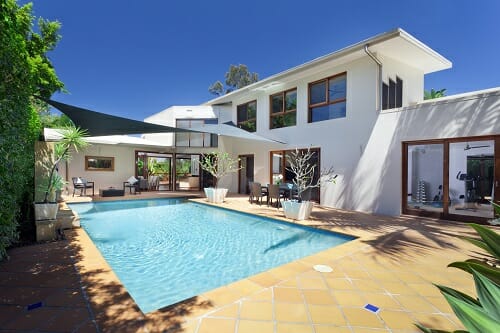 There are so many decisions to make and things to plan when you're moving abroad, so we're here to make at least one of those things easier for you – choosing somewhere to rent. It can be difficult enough renting in your own country, so throw different customs and languages into the mix and you've got a minefield to navigate.
Written exclusively for Expat Network by Nestpick
Nestpick, a search aggregator that helps expats and movers finding mid-to-long term rentals abroad, has shared with us some insights on how to choose wisely when thinking into relocating abroad.
Everything must be thought of thoroughly, from the type of rental, to how much you are willing to pay, to research about your future neighborhood…
Read on for our tips on how to choose the best option when renting abroad.
Choosing a location
How much choice you have here will depend on your reasons for moving abroad. If you've secured a job abroad, then you'll already which country and probably which city you're going to be renting in. You can also conduct some pretty well-informed research on the areas of that city based on proximity to your new job and public transport routes to that location.
The same goes for students who have secured a place at an overseas university. You can research which areas in that city are popular among students and offer reasonable prices.
Others moving abroad might have a lot more freedom when choosing a place to rent, if you've just decided you want a change of scenery, for example. In this case, the world is pretty much your oyster. You might already have a list of countries that you'd love to live in, so do lots of research into these places, focusing on things like cost and quality of living, and availability of rental properties.
Narrow down your choices to the country you're going to move to, and then which city would suit you best. You can then do some more specific research on the districts in that city and the rent prices in each district, among other things.
Choosing type of accommodation
There are plenty of different types of rental properties available on the market, and these may differ from one country or city to the next. For example, there are studio apartments, regular apartments of varying sizes, houses, villas, condos, and plenty of other options. So, it's all about finding the kind of property that suits your needs.
The first thing to consider is the size of the property you need. If you're moving by yourself then a studio or small apartment would be suitable, whereas expats moving with their family would need a larger apartment or family home to accommodate them. Budget is another important consideration as prices will vary greatly depending on the type and size of each property.
Other than these two factors, choosing the type of accommodation you rent is mostly down to personal preference and tastes. Do you dream of a high-rise apartment in the heart of a city or a beach-side villa in a more relaxed environment?
Staying in temporary accommodation
Choosing a property to rent shouldn't be something that you rush into, so it will likely take a lot of research before you move and once you arrive in your new city. It might sound scary moving to a new city without a rental property already secured, but it stops you from having to rush into something that turns out to be a bad decision.
The best thing to do is find temporary accommodation in the area you're moving to, such as a holiday home, serviced apartment, or Airbnb. This takes some pressure off having to find somewhere to live immediately when you arrive, allowing you to search in your own time.
There are plenty of websites that allow you to search for temporary accommodation in various cities around the world, so you can find somewhere that suits you. Airbnb is good for finding places to stay with locals, often in their own homes, while Nestpick is an online portal for searching furnished apartments and serviced apartments across a variety of cities.
Resources for finding rentals
Websites such as Nestpick can also be used to find apartments to rent for longer periods of time as well as when looking for temporary accommodation, so it is ideal for researching accommodation for your move. Other online resources that can help include Expatica, which allows you to search for accommodation in a limited number of European countries, and Booking.com for short-term stays.
Once you know where you're moving to, you can also look for housing portals and services specific to that country and city. Plus, once you arrive in your new location you can look for local resources, such as estate agents, and browse through the classified ads.
There will be plenty of properties out there waiting to be viewed by prospective tenants, so start researching where you want to live and what accommodation it has available for you.