Renovating vs. Buying A New Apartment In Dubai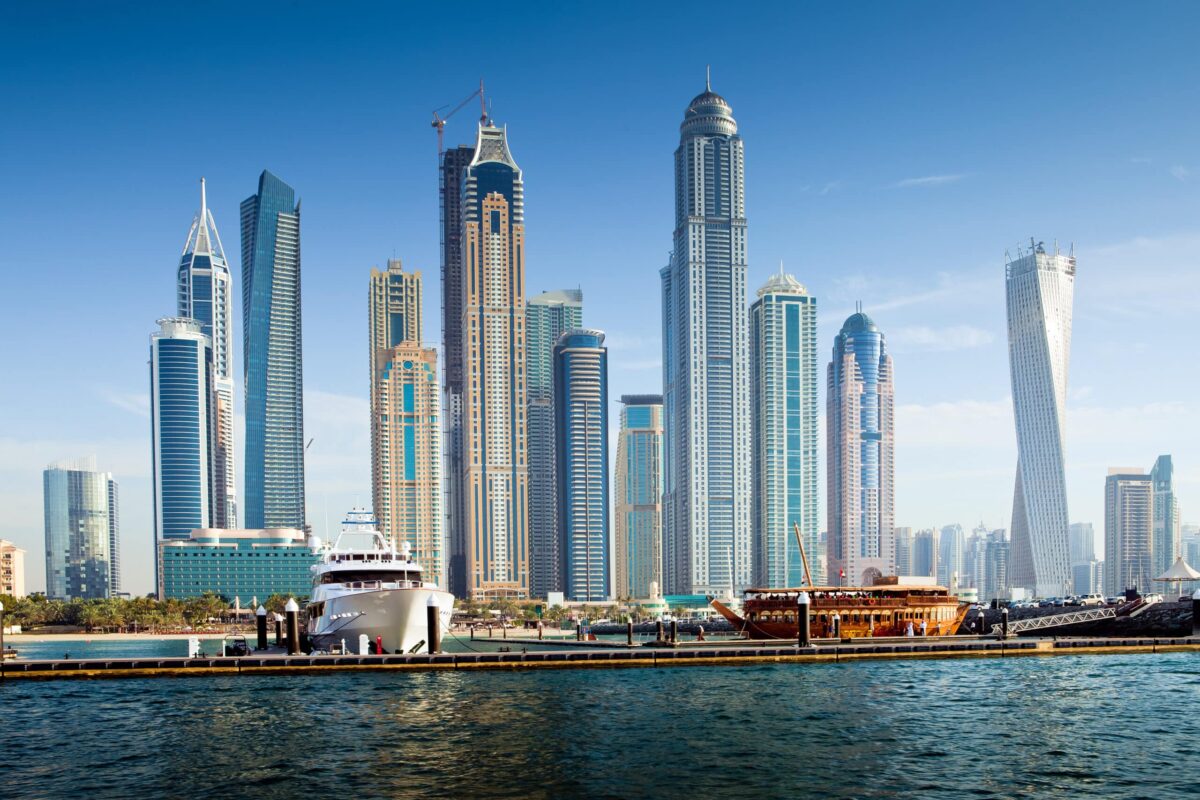 There were around 670,000 residential units in Dubai in 2021, and it is projected to grow in 2022. Dubai has opened its real estate market to non-residents in 2002, and only within 10 years, the city became one of the favorite destinations for foreigners. Many luxurious apartments, townhouses, and villas are offered for sale every year.
You can buy property in Dubai that is ready to move in and fully furnished or an apartment that requires renovation first. Both options have their advantages and disadvantages.
Pros and Cons of Buying Apartments in Need of Renovation
Around 42% of home buyers would rather buy fixer-uppers, the Bank of America's 2021 Homebuyer Insights Report says. Redecorating a home by yourself has many advantages, but purchasing move-in ready apartments might be great as well.
3 Main Pros to Buy Apartment Without Renovation
Here are a few main advantages of buying a property that requires renovation:
Lower price
Usually, apartments without renovation (fixer-uppers) are 8-10% cheaper than ready-to-move-in properties. This general rule works for luxury houses and cheaper accommodations.
2. You can choose any design you want
The most important reason why house hunters prefer fixer-uppers is the opportunity to control the final result. You do not need to decide which apartment design suits you more but turn the dream into reality.
3. Potential to add value
Another advantage of a fixer-upper is its potential in the real estate market. By making it a turnkey apartment, you can increase its value by more than 15% (depending on the cost of the material).
3 Main Cons
Apartments without decoration have some downsides as well:
You might go over budget
One of the reasons that stop people from purchasing fixer-uppers is the high cost of renovation. Yes, you might save around 10% when buying it, but the renovation often goes over the budget estimate.
2. You may need to hire a decorator or designer
Even a big-budget renovation does not guarantee that the final result will be perfect. You can accidentally spoil the outcome by chaotically adding something to the renovation project. Besides, taking care of every aspect is always time-consuming. As a result, many house owners hire designers or decorators.
3. You cannot move in immediately
Apartments in need of renovation are not suitable for those who want to move in immediately after the purchase. The renovation always takes some time, no matter how many workers you hire and how much money you spend.
Considering the equal number of pros and cons, you should consider this option closer. Now, let's move to a fully finished apartment.
Advantages and Disadvantages of Buying Fully Finished Apartments
Notwithstanding that more people prefer to look for fixer-uppers, there are thousands of fully finished accommodation options in Dubai. You can forget about waiting months for your home to be ready. A fully finished property has its list of advantages and disadvantages as well.
List of Advantages
If you hate the idea of designing each corner of your new apartment, choose the colors of wallpapers, etc., a turnkey accommodation is the best option for you.
Easy to move
Probably the biggest advantage of a fully finished house is the ability to move in right after the deal is done. Also, you can pay a visit to the apartment and get a better understanding of whether this offer meets your expectations.
2. Save time and reduce stress
The whole renovation idea is not only time-consuming but also overwhelming. You need to hire many people that will constantly consult with you. So, if you do not want to stress because of renovation and have no time for this, go for a move-in ready option.
3. Lower upfront costs
A fully finished house is more expensive than a fixer-upper, but you can stretch the payment. That is why there is an upfront payment, which you pay after the acceptance of the offer (around 9-17% of the total price). You can pay the rest gradually later on.
List of Disadvantages
When buying a fully finished flat, you will face some pitfalls:
Higher price
Usually, turnkeys are more expensive than apartments in need of renovation. You might overpay more than 10%, and if it's a mortgage, the final price would be even higher.
2. You cannot choose the design
You have to choose what is available on the market, which means that someone has already decorated the house as they wish. Yes, you can make some small changes, but a big renovation would take a lot of time and funds.
Both fixer-uppers and move-in ready property have their pros and cons, so the final decision depends on personal preferences.
Conclusion
It is a known fact that a house without renovation is more budget-friendly. But according to a study by Builtworld, around 53% of fixer-upper owners exceed their budget while renovating the house in comparison with only 15% of turnkey buyers.
Another important factor is having a place to live while the renovation is in process. If the buyer does not have time to wait for another couple of months after the completion of the purchase, a move-in ready apartment seems to be a better option anyway.
Therefore, there are no crucial advantages offered. That is why only careful consideration of the information presented above and personal preferences will help you to make the right choice.