Reasons Why Your Business Might Need Secretarial Services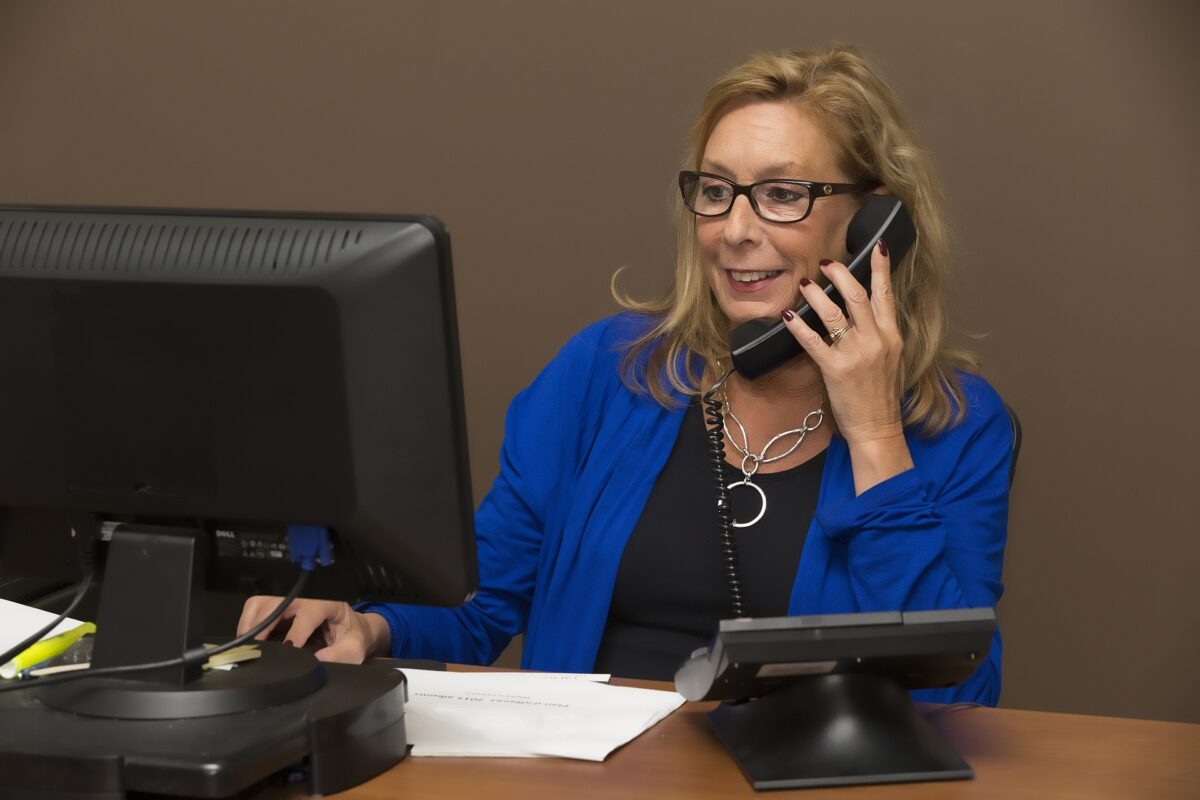 Most people think of secretaries as women in high heels and skirts who answer phones, take dictation and make coffee. While that may have been the stereotype years ago, those days are long gone. Today's secretaries are highly skilled professionals who can handle various tasks, from correspondence to managing a calendar to preparing reports. In fact, many businesses these days couldn't operate without the help of a good secretary. Here are some reasons why your business might need secretarial services.
1. Acting as a Virtual Assistant
A virtual assistant provides administrative, creative, or technical services to clients from a remote location. In other words, she works from home and helps clients with tasks that can be completed remotely. This can include answering phones, managing emails, preparing reports, and handling other administrative tasks.
Virtual assistants are becoming increasingly popular, thanks to technology and the internet. With a virtual assistant, you can get all the help you need without hiring a full-time employee. Plus, you can tailor the services provided to meet your specific needs.
There are many benefits to using a virtual assistant. For starters, it's a great way to save money. You don't have to pay for benefits or sick days, and you don't have to worry about office space or equipment. So, by working with a company secretary Singapore, you can get the help you need without breaking the bank to get help with your business's administrative tasks. With their service, you can focus more time and energy on growing your business.
2. Handling Correspondence
Handling correspondence is one of the most critical tasks a secretary can perform. It's also one of the most time-consuming. A good secretary will develop a system for handling mail that is both efficient and organized. She will also be able to prioritize the mail, dealing with urgent matters first and saving less urgent ones for later.
Most secretaries use a combination of methods to handle mail, including sorting it into folders, creating labels, or using a computer program to track it. No matter how she chooses, the goal is always the same: to ensure that each piece of mail gets handled in a timely manner.
3. Managing a Calendar
Most people need help managing their time. They try to do too many things at once, and as a result, they accomplish very little. To be more productive, you must learn how to manage your calendar effectively. This is where a secretarial service can come in handy. With their help, you can stay organized and focused on growing your business.
A good secretarial service knows how to manage a busy schedule effectively. They have the experience and knowledge needed to help you stay on top of your commitments so that you can focus more of your time and energy on your actual work. Secretarial service can also assist with various other administrative tasks, such as travel planning, event management, and document preparation.
4. Preparing Reports
Most businesses need to generate reports regularly. These reports can provide important insights into the company's performance and can be used to make strategic decisions about the future of the business. Unfortunately, many companies struggle to generate high-quality reports. This is often because they don't have the time or resources to do it properly.
That's where a good secretary comes in. A good secretary can help you prepare high-quality reports that meet your needs. She will have the experience and knowledge needed to gather all the necessary data, analyze it, and present it clearly and concisely. In addition, she will be able to help you track deadlines and ensure that your reports are completed on time.
5. Answering Phones and Handling Other Administrative Tasks
One of the essential duties of a secretary is answering phones. A good secretary will have a pleasant voice and be able to handle difficult calls with ease. She can also take messages and transfer calls to the appropriate person or department. In addition, she will be familiar with the company's phone system and know how to use it effectively.
In addition to answering phones, a good secretary should be able to handle other administrative tasks such as preparing reports, managing a calendar, and handling correspondence. She should also be familiar with computer programs such as Microsoft Word and Excel and be able to type quickly and accurately.
6. Transcribing Meeting Minutes
Most people dread taking meeting minutes. It can be tedious and time-consuming, and it's often difficult to capture everything that was said. But despite the challenges, it's essential to take accurate meeting minutes. They can provide a summary of the discussion, and they can be used to make decisions about the future of the business.
That's why it's important to find a good secretary skilled in transcribing meeting minutes. A good secretary will be able to capture all the crucial details from the discussion, and she will be able to do it quickly and accurately. In addition, she will be familiar with all the relevant formatting guidelines, so your minutes will look professional and polished.
7. Providing General Support
Most businesses need some general support to function properly. This can include fielding requests, handling complaints, and providing assistance. She should also be familiar with the company's policies and procedures, so she can provide accurate information when required.
A good secretary can provide general support for a business in several ways. For starters, she can be the first point of contact for many customers and employees, which means she will set the tone for their experience. She should also be able to handle complaints professionally and work with other departments to resolve any issues that arise.
As explained above, a business might need secretarial services for many reasons. These services can help companies to run more smoothly by taking care of administrative tasks that would otherwise fall on employees. Additionally, they offer an efficient way to get the support you need without hiring a full-time employee. So if you are looking for someone who can provide quality administrative support, consider hiring a skilled secretary. She will help you stay organized and focused on growing your business.