Reasons To Consider Living And Working In Saudi Arabia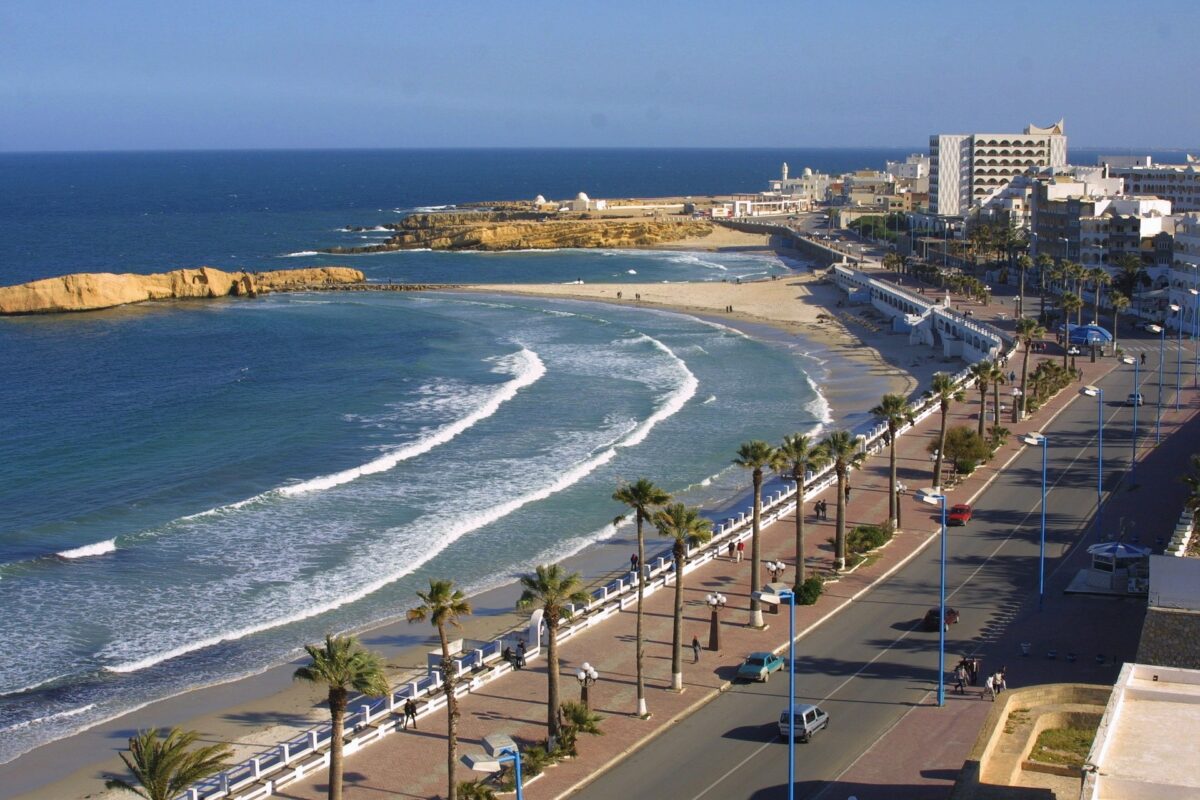 In many ways, Saudi Arabia may appear to be a perplexing country. Traditional but contemporary. Friendly, yet on a safe distance. However, the kingdom has gone through many transformations over the last few years. Societal standards are constantly changing, as are the rules of behavior. This is why the number of expats moving to Saudi Arabia to pursue a better life with fulfilling careers has steadily been increasing.
If you are willing and hardworking enough, you could also enjoy living and working in Saudi Arabia. With the right motivation, you could do anything! We hope our list of reasons to live and work in Saudi Arabia will help you find the inspiration needed to move forward.
Ever-growing economy
When people think of Saudi Arabia, they think of luxury and wealth. And for a good reason. Saudi Arabia has the most developed economy of all Arab countries. For a long time now, it has been known as an "energy superpower" since it has the world's third-largest approximated value of natural resources. With all of this wealth, it is not surprising its residents have a high-income and well-developed industrial sector. One of the best tips for expatriates wanting to experience the wealth this kingdom offers is to move to a busy city. This is where you will get a chance to earn some of it yourself.
Plenty of job opportunities
What better way to earn a living than by working a job that is not only successful but fulfilling as well? You may find plenty of such jobs in the Kingdom of Saudi Arabia (KSA). The previously mentioned rising economy ensures this. Fortunately, the Saudi Arabian job market is expected to continue growing in the coming years. Saudi Arabia might be one of the most challenging countries for expats to find work in, but it can also be one of the most lucrative options. Make sure you have proper qualifications and experience before applying for jobs. Also, be prepared to adapt to the local culture and norms, as this will be expected of you.
Tax-free salaries and benefits
Once you secure a position, you will be happy to learn there is no personal income tax. This will allow you to enjoy more of your salary than you would in most other countries. There are other advantages, such as low food and utility costs. On the other hand, education and private healthcare come with additional costs that can be high. Despite this, one of the most compelling reasons to consider living and working in Saudi Arabia is the tax-free salaries and benefits.
Breathtaking beaches
When you think of tropical beach getaways, the Kingdom of Saudi Arabia may not be the first place that comes to mind. However, expats are drawn to the area because of its ~1200 miles long coastline, clear blue waters, and fine white sand.
In fact, as part of the Vision 2030 reform plan, Crown Prince Mohammed bin Salman is leading a strategy to promote Saudi Arabia as a top tourist destination. The Red Sea Project, which is part of this plan, has already been set in motion. By the year 2030, there will be 50 resorts with 8000 rooms, 1000+ residential units, and golf courses (to name a few), all on the coastline between Umluj and Al Wajh.
If you prefer other areas, living in Jeddah might be a good choice. Jeddah could be a perfect location for living and working in Saudi Arabia. Keep in mind that you must abide by certain beachwear rules to enjoy the beach with your toes in the sand.
Unique culture
Most people know bits and pieces of Saudi Arabia's unique culture. But to truly live well as an expat, you will need to get to know it well. This is quite a fun process since you will learn many new things. Take the time to explore the area, spend time with the people and participate in activities that are open to foreigners. You are sure to find something you've never seen or experienced before.
Mouthwatering food
Saudi Arabia has some of the most outstanding cuisines in the world, which are heavily inspired by the country's rich history and ancient customs. Many foods are made with chicken, lamb, and seafood with the addition of wheat, rice, yogurt, potatoes, and dates. Avoid famous American fast-food chains and choose local restaurants that serve traditional food. But be careful – it can be pricy. You can save money by cooking at home whenever possible. A once-in-a-while treat, on the other hand, is justified.
Heaven for shopaholics
There are many things you can do in Saudi Arabia, one of which is shopping. Shopping in the Middle East is unlike any other experience. There are many things to see and do at shopping malls, centers, and marketplaces. Because of the scorching weather, the malls in Saudi Arabia offer much more than in other parts of the world. You can go bowling, play laser tag, eat a nice meal, or simply take in the views. Most people think of shopping malls as locations where they can enjoy their time while staying cool and entertained.
Great travel hub
There will be many things you will not have the time to explore even when living and working in Saudi Arabia. However, if you want to explore areas outside the country, you are in luck. Saudi Arabia is an excellent travel hub from which you can travel to many different destinations. You may visit neighboring countries like Yemen, the United Arab Emirates, and Kuwait. On the other hand, crossing the Red Sea allows you to travel to African countries such as Egypt and Sudan. These will provide you with even more life-changing experiences you'll fondly remember for years to come.