Race for 1st phase of Oman's railway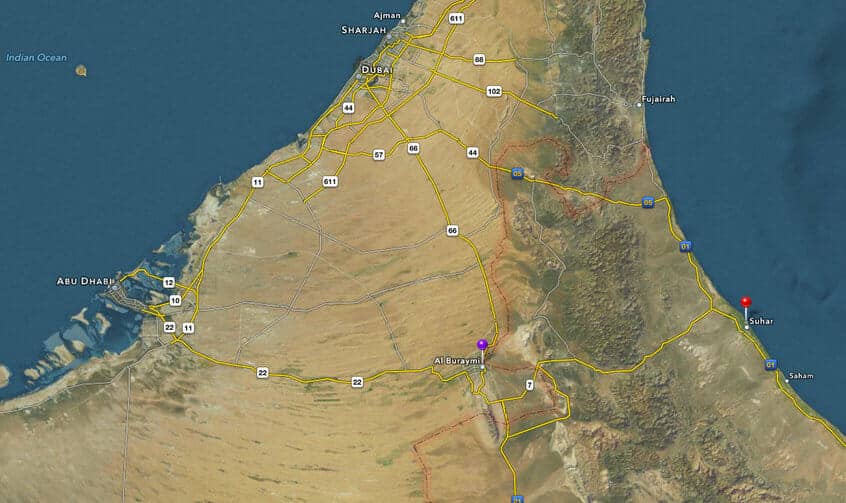 At least 11 consortiums of big international construction companies are contending for the design and build contract for phase one of Oman's new railway.
It has been reported that Oman Rail Co received technical offers from 11 joint ventures  with Italian and Chinese companies dominating the list.
The first segment of the network is a 207km stretch from the deepwater port of Sohar inland to Al Buraymi on Oman's border with the United Arab Emirates.
Last year, as many as 18 consortiums were shortlisted through pre-qualification.
Among the participants that have submitted technical offers are consortiums led by four Italian firms, namely:
A JV of Saipem, Rizzani De Eccher and Dogus Insaat;
A JV of Astaldi, Oman National Engineering and Investment Co (ONEIC), Yapi Merkezi and Corsan-Corviam Construction;
A JV of Societa Italiana Per Condotte D'Acqua, Federici Stirling Batco LLC, SWS Engineering and Itinera SPA; and
Salini Impregilo.
Consortiums led by Chinese firms are:
A JV of China State Construction Engineering Corporation and SK E&C;
A JV of China Railway Group Ltd and Mapa Insaat ve Ticaret; and
A JV of China Railway Construction Corporation Ltd, International Contractors Co and Mohammed Al Kharafi & Sons.
Other contenders are: a JV of India's Larsen and Toubro Ltd, FCC Construction SA and Khalid Bin Ahmed & Sons; a JV of Indian firm Ircon International Ltd with Hani Achirodon LLC and Tata Projects; a JV of Austrian firms Porr Bau GmbH with Yuksel Insat, Sarooj Construction Co and Daewoo E&C LLC; and a JV of Korean firm Hyundai Engineering and Construction with Hassan Juma Backer, Assignia Infrastructures and Maire Tecnimont Civil Construction.
In January, Omani officials said that the engineering, procurement and construction contract for the segment would be awarded towards the middle of 2015.
The preliminary design work contract was awarded to Italferr, the Italian State Railways Group engineering firm, more than a year ago.
Source:  Global Construction Review
Link: http://tinyurl.com/pl7gzcj